Suzuki: king of pole 2020 in Moto3 with the second in a row
The SIC58 team will start again, as in Qatar, after pulverizing the Jerez record. Migno and McPhee will accompany you in the front row. Fernández fourth.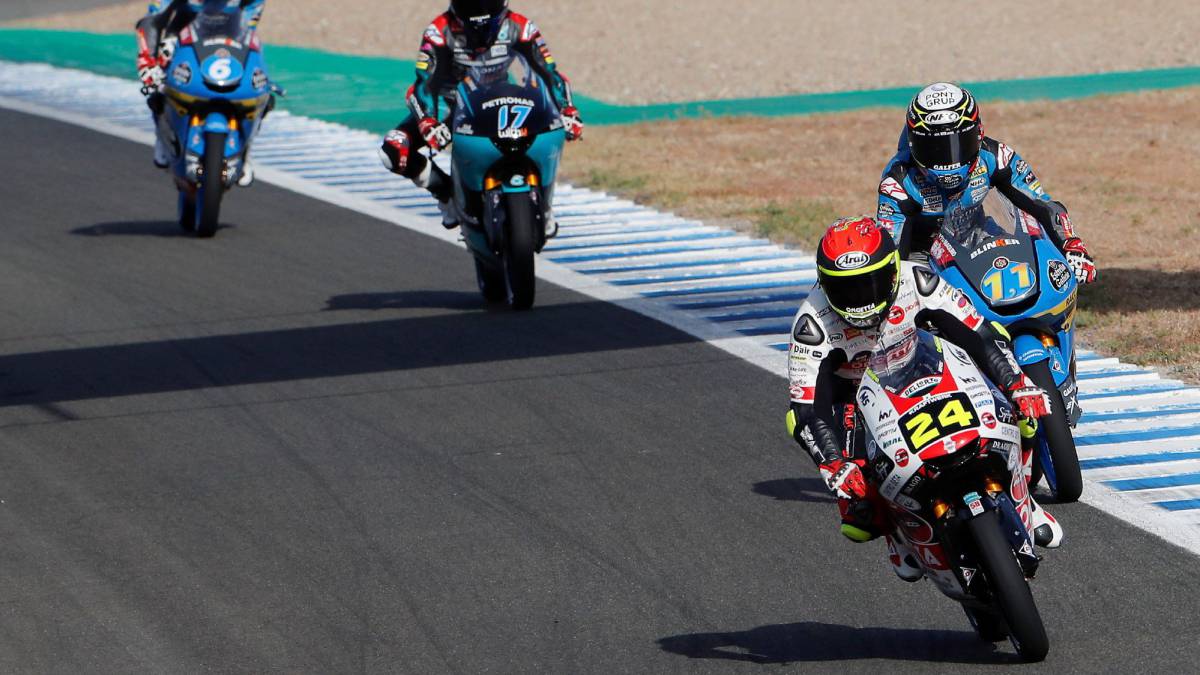 Unlike previous seasons, the 2020 one in Moto3 has started with a dominator in qualifications. This is Tatsuki Suzuki who has already won pole in Qatar and has done it again in Ángel Nieto de Jerez, also with a track record included with that extraordinary 1: 45.465. This is the third of his sports career for the Japanese and this time he will be accompanied from the front row by Migno, who stayed 0.195 behind and McPhee, who was distant at 307 thousandths.
A the first row aspired in this Q2 of the Spanish GP Fernández from Madrid, but in the end he had to settle for fourth place thanks to the great teamwork done by those of the Sky VR46. That coalition served for Migno to jump to second place, which displaced Raúl to fourth, and for Vietti to take fifth place. It was normal for Pablo Nieto's pupils to congratulate each other from motorcycle to motorcycle and be satisfied with the work done.
The one that deserves a special mention is Alcoba. The rookie knew how to get out of the way so as not to disturb those who came in a fast lap and took advantage of his last attempt to sign a magnificent sixth place. The junior world champion goes by note in his first full season, because what he had done so far were only guest driver appearances.
Behind Alcoba, seventh, Arenas qualified, who will start the race as leader of the general classification thanks to his victory in the inaugural test in Qatar, on a distant March 8. Further back Fenati, Rodrigo and Arbolino have qualified to close the first ten places. Masiá will start 11th, Tatay 23rd, López 27th and García 31th. The player from Castellón will finish last after failing to set a single time in Q1.
Photos from as.com