Sevilla buys Suso, who signs five seasons
The Cadiz footballer, who had been on loan in January from Milan for a year and a half, will be linked to the Seville team until 2025.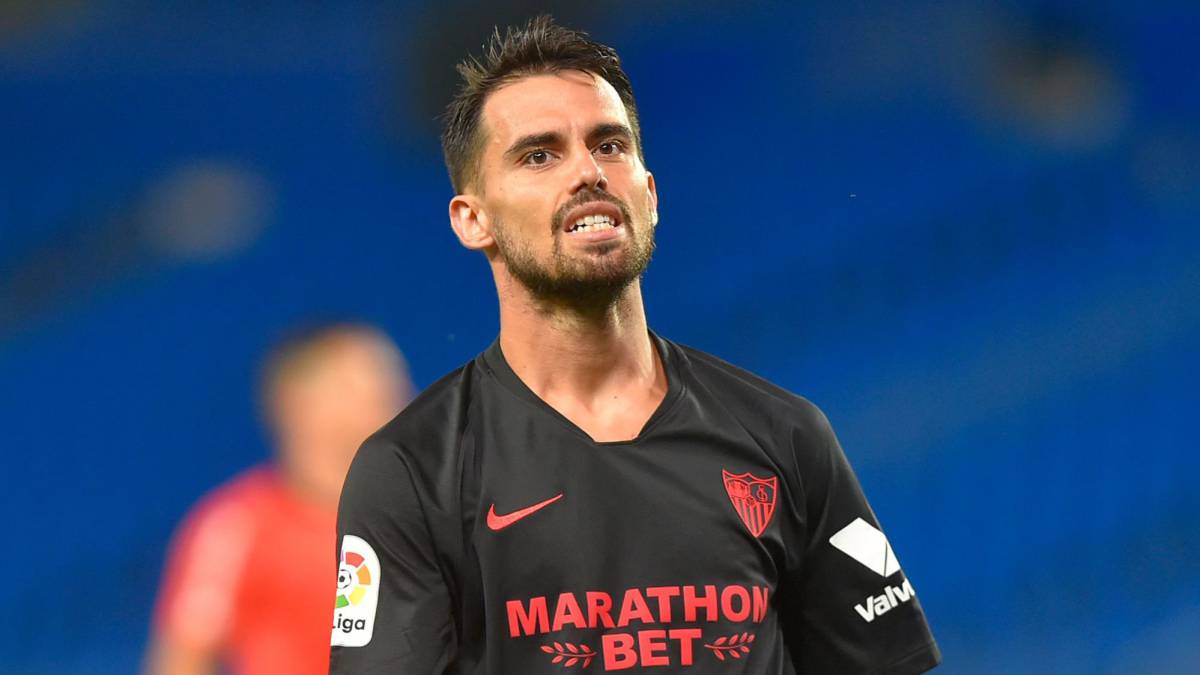 Suso will be a Sevilla player for the next five seasons. This has been made official by Sevilla who have exercised the purchase option they had on the Cádiz footballer, who arrived in Nervión last January from Milan. That operation was an assignment for 18 months with a purchase option that became an obligation if Seville reached certain objectives, something that has finally been so.
In this way, Sevilla takes over Suso for just over 20 million euros. The 26-year-old international from Cádiz has finished his half season in Nervión with a goal and an assist in the 19 games he has played. Offer a remarkable level before confinement, but an injury shortly after returning from competition weighed down in this final stretch of the course.
Thus, Sevilla already has its first signing for the 2020/21 season. Despite the fact that the market is announced more stopped than usual, in Nervión quite a few movements are expected.Congratulations from Milan
Milan said goodbye this Monday to the Spanish Jesús Fernández Sáenz "Suso", who was definitively signed by Sevilla, and wished him "the best satisfactions" for the Andalusian team. "AC Milan communicates that it transferred, definitively, the sports benefits of the footballer Jesús Joaquín Fernández Sáenz de la Torre 'Suso' to Sevilla. The 'rossonero' club wishes the player the best satisfaction for the next sports seasons," reads in The official Milan statement.
The note was published shortly after Sevilla made it official on its website that the club exercised the purchase option from which it benefited, for about 20 million euros, and that Suso signed a contract until 2025.
Milan said goodbye to Suso, who wore the "rossonera" shirt for four seasons, alternating moments of high performance with others of difficulty. His Milan stage ended with 152 games, 24 goals and with the 2016 Italian Super Cup.
Photos from as.com