Setien's tactical dilemma
Pending the state in which Griezmann arrives, the Cantabrian hesitates between 4-3-3 and 4-3-1-2, but he has not ruled out playing with three centrals, his initial idea when he signed for Barça.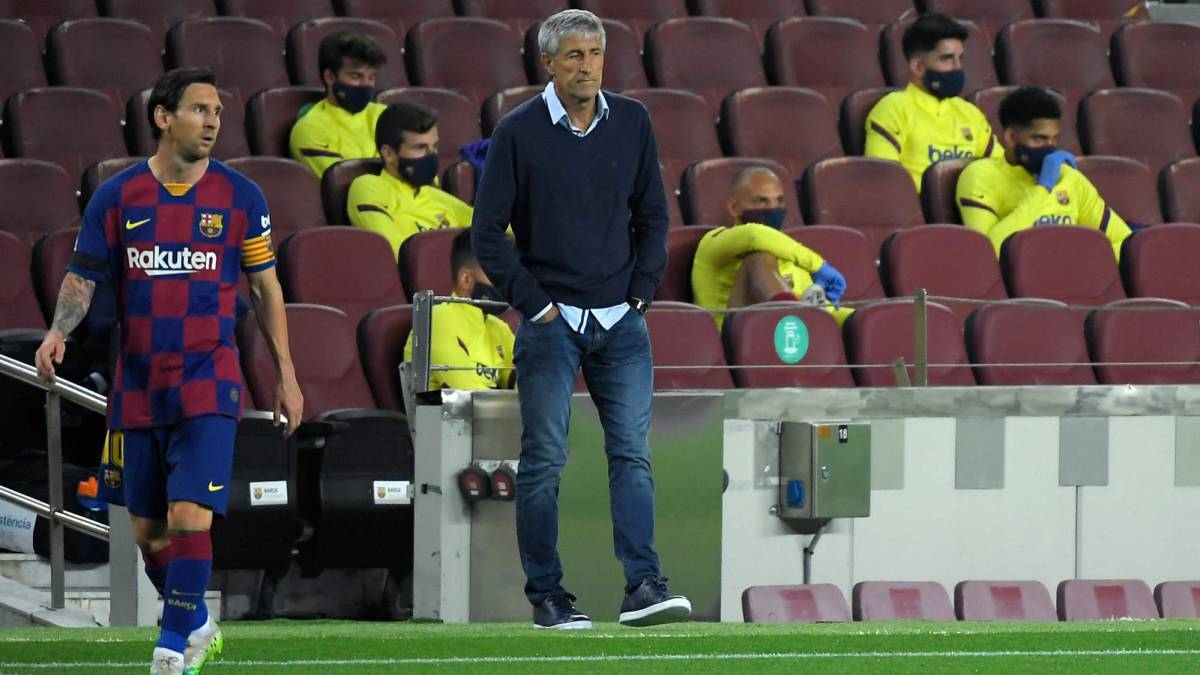 You also have an urgent matter to resolve before August 8 and that is how to plant your team against Naples. Nothing he has tried since joining Barça has worked one hundred percent. All the drawings have had interesting bursts, but also tremendous gaps. It is the moment to decide. Not only is the future of the team at stake in the Champions League, but also his on the bench next season. Right now, by the way, very questioned.
Setién came to Barça with an idea. Revolutionize the team's drawing, forget the 4-3-3 and start with a system with three centrals (in which, by the way, it did without surprise by Lenglet to accommodate the doubtful Umtiti) that did not work against Granada and Ibiza and was crashed in Valencia. Seeing the failure, the Cantabrian kept it in the drawer, but promised to return. And he did it, with nuances, after confinement. Against Valladolid, Sergi Roberto played as a central defender in a 3-1-4-2 system and, at times, it worked.
Sergi Roberto is the hinge player that would allow Barça to play with three behind against Napoli to free Semedo and Alba on the wings. If he does not want to risk or experiment more than he should, Setién will play with four in defense and a midfield in which De Jong, Rakitic and Sergi Roberto himself would be chosen. It would be necessary to know in that sketch how the front is organized. If Griezmann is one hundred percent, Setién will have the opportunity to insist on that scheme that gave him such a happy result in Villarreal, with Messi in the playmaker, exchanging positions and spaces with Griezmann, and Suárez up. If the Little Prince does not play and is obliged to pull Ansu, Barça would stop with a more conventional 4-3-3 in which Messi would start from a false right winger but playing in the center and Ansu would be a pure winger on the left.
You also have all the time in the world to decide, but you can't go wrong.
Photos from as.com