Scariolo: "In this bubble it is difficult for something to happen"
The Raptors coach and assistant blesses the NBA measures and reveals that they want Marc to be one hundred percent in a month.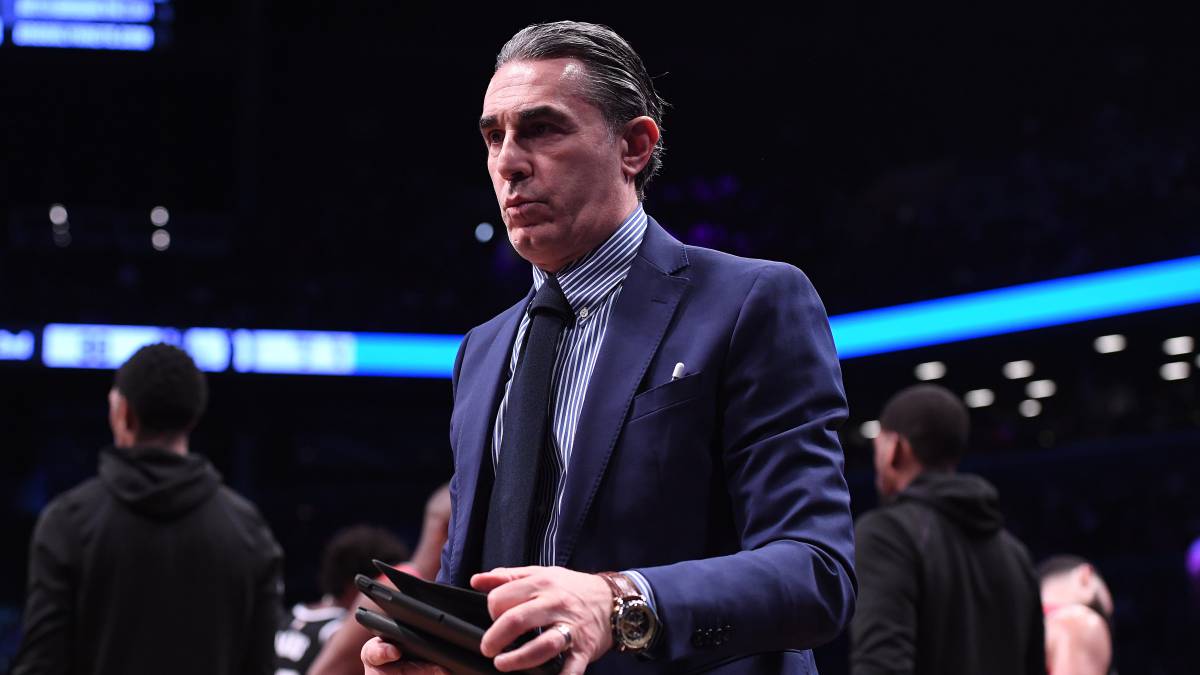 Sergio Scariolo, Spanish coach and assistant to the Toronto Raptors, spoke this Thursday at Catalunya Ràdio. These were his reflections the same day that the NBA starts.
Current scenario: "The truth is that there is a feeling of impossibility of contagion due to the number of tests and the precautions that everyone has except for minimal exceptions whose potential negative effect the NBA has minimized. We are in one of the most contagious states in the States United (Florida), but the feeling is that within the bubble we are very safe and with a good general organization ".
Differences with soccer and its contagions: "The truth that everything can happen. A totally closed bubble with no holes is difficult to create but obviously the situation of those who are competing in soccer there is different. We have no contact with anyone except who lives with us, who is tested multiple times and has the mask on. Here it is difficult for something to happen ".
Schedules: "There is an organization of the day that depends on the fit of the training schedule. Each team has a different type day. We even have two courts within our hotel and that is comfortable. Between video and court work there is time free that each one occupies as he can. I play a little golf and go to the pool. Great moments of deep boredom we have not had. "
How is the champion? "We have played three friendlies and we all have some nerve and want to start. The first game is against the Lakers, so we are with that point of tension to return to play an official game four long months later" .
Did the players want to play? "That is a complicated question. As a players association and union, the players have behaved in an extraordinary way. There have been aspects that have had to be negotiated, but we all had the feeling that it could be a useful situation to transmit social messages that It was what most concerned most. All of this is being done with great professionalism and efficiency. The feeling is that there is a high probability that things can continue to work and come to fruition. "
Do trainers also participate in this fight against anti-racial? "We participate in all initiatives. We carry a card at our poles:" Coaches for racial justice ". We have participated in debates and recently we have received blackboards from Spain with the legend" black lives matter "from a friend of mine. The problem Racial is not a political problem, but one of equality and justice. Everything is political, but what it is about is that people, regardless of their color or sex, are treated equally and do not have a higher risk, simply because they are as they are. There is no human being who, regardless of their political opinions, cannot agree ".
Have the players gotten in shape? "We are happy with the physical state in which the players have presented. There were players with half a basketball court at home like Marc to players who could do nothing more than what they had at home with the tools that arrived. I think the teams are doing well. "
And Marc? "Marc has come very well in every way. Finishing to recover from the injury that had bothered him during the first part of the season, and taking advantage to sharpen his body, his muscular shape. Very fine also in the sense of ball touch (He had half a court at home to train in the confinement.) Very well. Obviously we have looked after him in the three friendlies. He did not play the first and in the third he already reached twenty. We are interested in Marc not being the top of the form immediately but in a month, because our idea is to have a long journey ".
Who do you see favorite? "Making predictions is not an easy exercise. We all believe that we are in a position to compete but we will not know until we play. We trust that we are competitive but there is a fairly broad sense of equality that will be good for the competition. The truth is that three or four teams in the East and three or four in the West that, if they made it to the final, no one would be surprised: Toronto, Milwaukee, Miami, Boston, Philadelphia in the East, Lakers, Clippers, Houston and Denver, which has a A very talented team in the West. Anyway, it seems to me to be the most open competition in years and in a situation like this, it doesn't hurt the NBA to have the favorites spread out in different markets. There is no competition like the NBA that it is catalyzing interest and raising such high expectations. "
Photos from as.com