Rivals give their opinion on the fall and injury of Márquez in Jerez
Maverick does not criticize Marc because "the conditions of the track were very new for everyone" and Dovizioso believes that "when you are as fast as him, you try".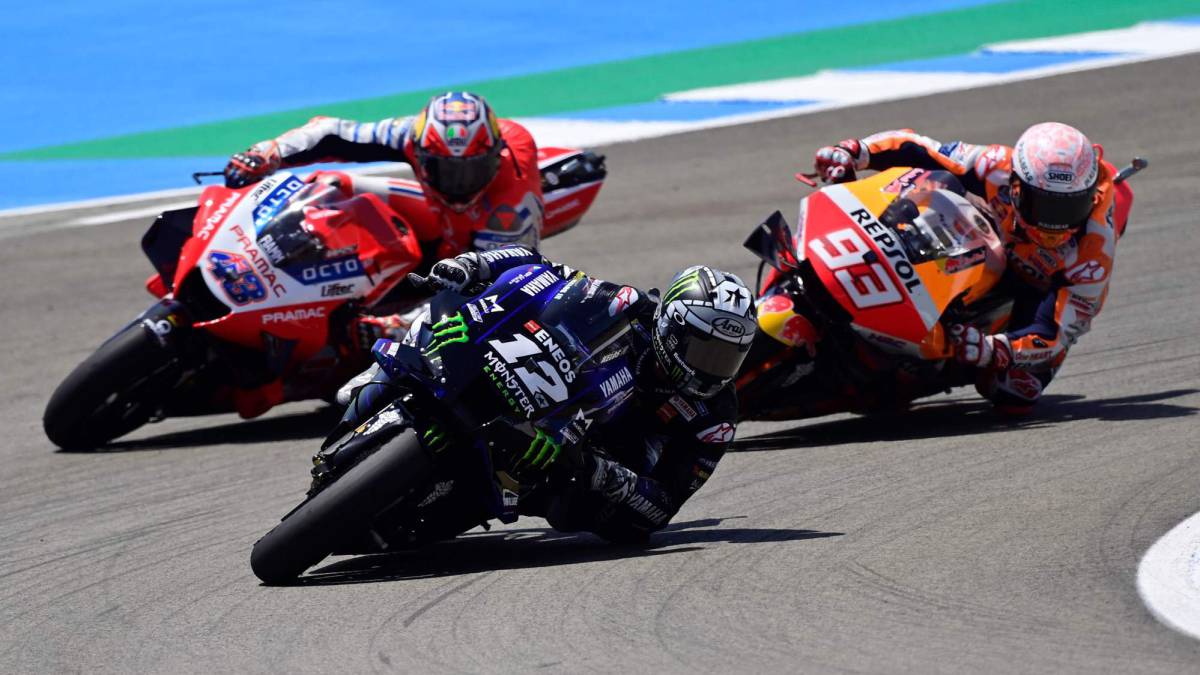 After the fantastic comeback starring from the sixteenth to third place, with Maverick already ahead of him to be second, there are those who wonder if Marc Márquez could have his ambition in yesterday's race in Jerez. This is not the case with AS, a supporter of Álex Márquez's theory when he said of his brother that "the show Marc has given is priceless." The champion opened gas at Turn 3 while still treading the white line inside and exiting through ears. Things that happen in MotoGP, as some of its main rivals also understand. One of them is Maverick, who got rid of the champion's ax, who was able to finish second and who understood that given the track conditions "it was easy to make mistakes" .
The Yamaha man saw Márquez's track departure on the fifth lap closely, after being saved, and learned of his fall four from the end already on the board: "He was very close to Marc when he went off the track, but I didn't know if it had fallen or was still going on. Later, when I overtook Miller and they marked Marquez behind me I thought: 'yes, it goes fast'. I had noticed at the beginning of the race that I had a lot of problems with the front end, and still was the favorite for victory. But the track conditions were very new for everyone. Marc had enough speed to be competitive, but under these conditions it was easy to make mistakes ". And regarding the injury caused by the impact of his front wheel on his rival, with a fracture of the middle third of the right humerus, he assures that "the problem is that the season is very condensed and it is not known what it will cost him to recover. We are ten pilots in a scarf and there is a lot of equality. I hope he recovers soon. "
A Dovizioso was asked directly if he believed that Marquez had been wrong, and this said: "It is not so much a question of mentality as of speed. Marc has made a mistake when he was already on the podium, but when you are as fast as him you try, and that is what he has done. Surely the championship could change now, not so much because he lost points today but because he was hurt and could miss the next race. Misfortunes are the unpleasant part of our sport, none would want that to happen, but Marc is strong, I am sure he will return soon. "
Photos from as.com