Ricky: "Every day it becomes more difficult for me not to have family"
The Spanish base spoke to the media and highlighted the mental difficulties that the bubble will bring: "It will be hard for the teams that advance."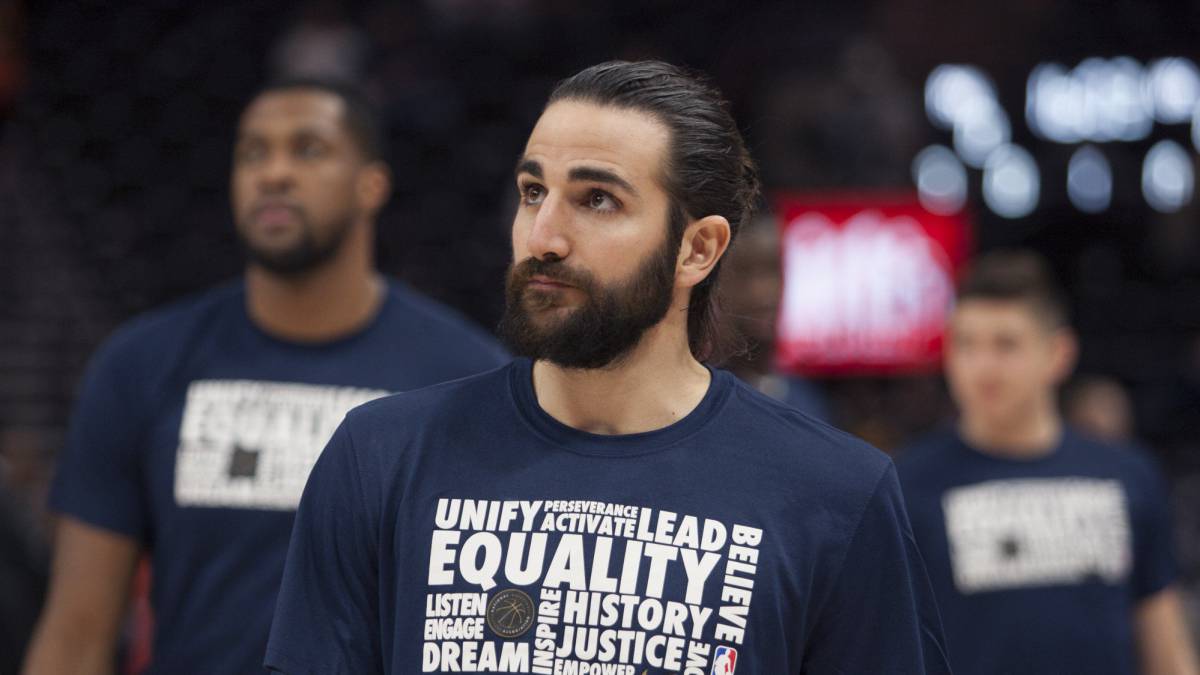 The Spanish base Ricky Rubio recognized that players like Pau Gasol, Dirk Nowiztki, Tony Parker or Emanuel Ginobili have been key to "open the way a little" to other players from outside the United States and make "international basketball" grow now very much "and have a relevant role in the NBA. "International basketball is growing a lot and I think we have to thank players like Dirk Nowitzki, Tony Parker, Pau Gasol, Manu Ginobili and all those who have come and opened the way for us a bit and have made this possible, "Rubio told the media.
About the restart of the league, the Phoenix Suns game director acknowledged that, after overcoming the coronavirus and playing his first minutes on Sunday in more than four months, he felt "very good," although he was "a little rusty." "It will take some time, but we don't have much. I'm fine, healthy and happy to be playing and trying to get to Friday in the best possible way," he said. "I know it is a rare situation because we really couldn't do a good preseason and then we have to play without fans, we have to adjust to everything, but I felt good," he added.
Anyway, you know that your team's options are "difficult". "But that's what we're here for, to do difficult things," he said. "We have to know that we cannot make almost any mistake and even so we have to wait for other teams to lose, but we are here to improve day by day, so that this project will add up its little steps and that we achieve in the future what we want" , he claimed. "We have a lot of potential, we have Devin Booker who was 'All-Star' this year and took a big step forward, we have a lot of young players, Saric made great progress from when the season ended until now, we have a young group that can take us to the next level and hopefully the playoffs soon, "he stressed.
Finally, Ricky compared the campus that the NBA has organized at the Walt Disney World Resort as "to a World Cup or a European." "But in reality it is totally different in the NBA. We are in the same hotel as other teams and we share 24 hours a day," he said. "The weirdest thing is not having the family, it gets harder and harder in my head every day. Mentally, it will be hard for teams to advance a few rounds to stay focused on winning the ring," the Suns point guard confessed.
Photos from as.com