Renault does not plan to get Alonso into the car on a Friday
"You don't need to get acquainted and that's not the plan at the moment," says Cyril Abiteboul, who still mentions the possibility of him doing some testing.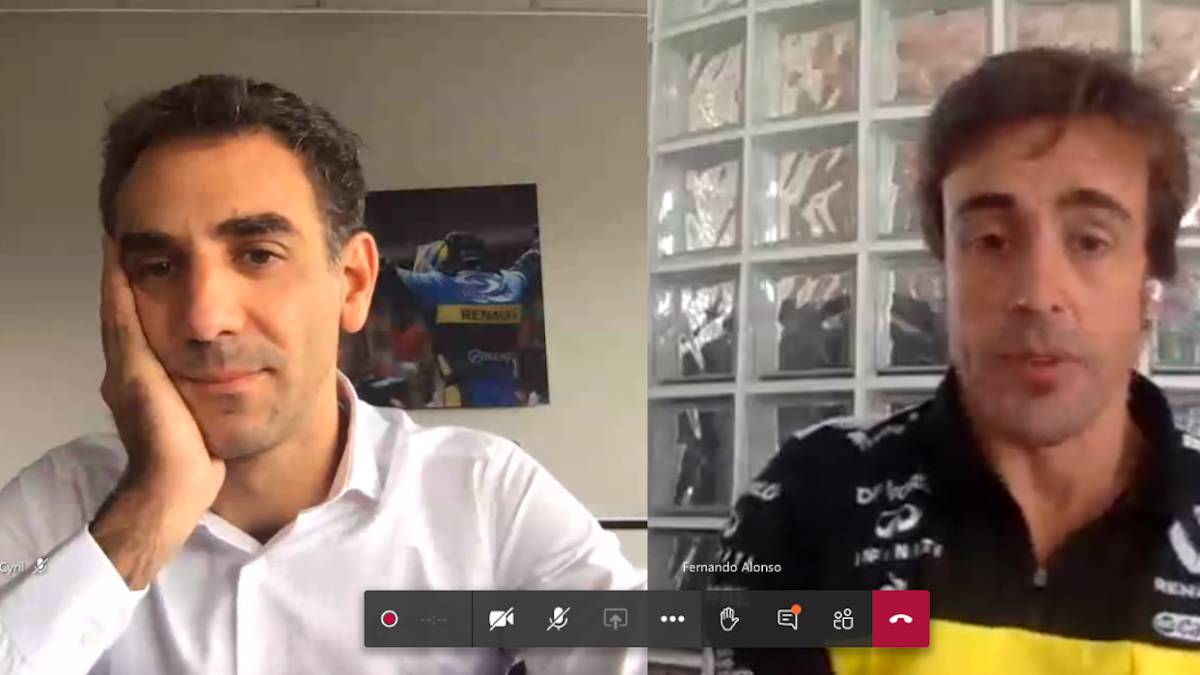 Cyril Abiteboul, head of Renault, welcomes his new star to the international press. "I am very proud, there is a lot of work ahead for him and for us, but we are facing a mission. It is a decision that took time to mature, with 2022 as a goal, but we have a clear ambition and clear expectations," says the French leader. before the arrival of Fernando Alonso. On the negotiations: "It is not a secret that is discussed with others, this is an open environment. We all speak with everyone, I do not want to give a specific name but one thing is very clear: this is a positive and sought decision. It is not a fault of alternative ".
Regarding the Asturian premiere, for now he rules out getting on the RS20 in some free training of the season: "I don't think Alonso needs free training to familiarize himself with the procedures and that is not the plan." Fernando takes action from September, when he has contested the Indianapolis 500 Miles, but his preparation will be directed exclusively towards 2021. However: "We will see if there is any opportunity or if we can get on a 2018 car. But for now, no there is no concrete plan. He will go to the factory to meet the team and some team members. Some are new, it is good that he has time to meet them. He will be a motivational boost for them.
Photos from as.com