Reguilon puts the finishing touch
Just triumph for Sevilla at Sánchez Pizjuán against a Valencia that never seemed to be risking the possibility of going to Europe.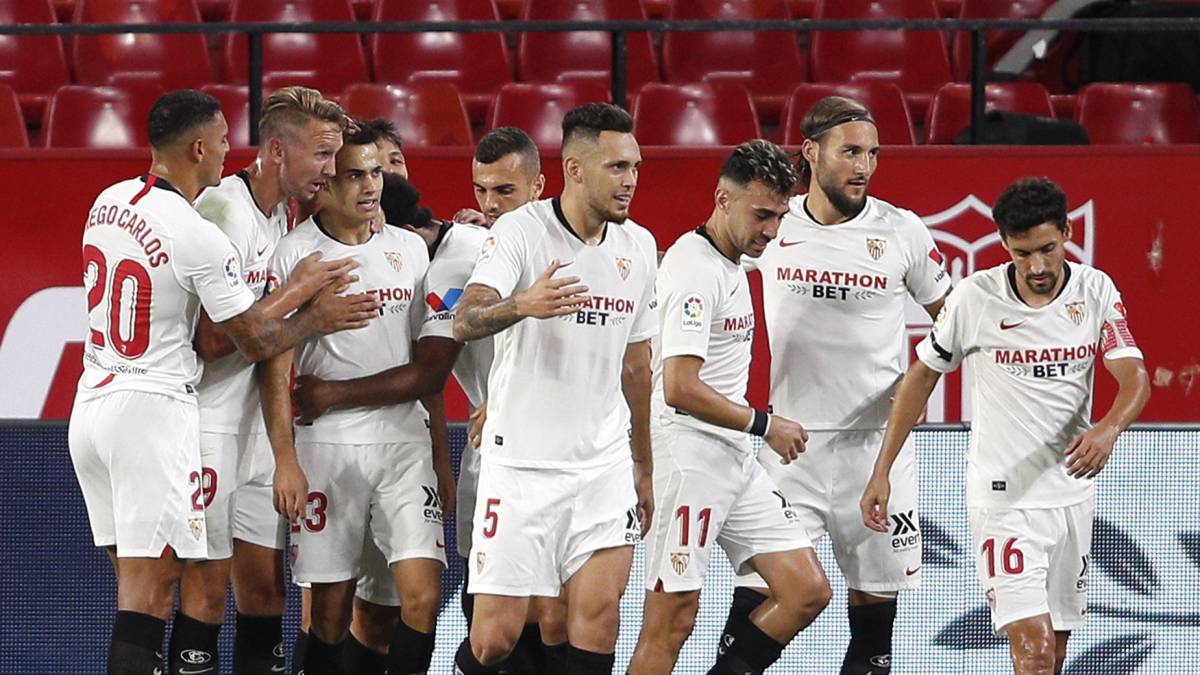 Sevilla put the icing on their excellent league season with a triumph by the minimum against Valencia. A victory that although it did not serve to climb to third position, it was worth for those of Lopetegui to give themselves the pleasure of finishing with the same points as Atlético de Madrid and looking towards the Europa League with an unbeatable flavor of mouth
And Sevilla's victory came against a Valencia that at no time seemed to crave the three points that gave it the chance to sneak into European positions. Quite the contrary, those of Voro were always in tow from a Sevilla that if it did not go ahead earlier on the scoreboard or won due to a larger difference in goals was due to the usual lack of aim of its attackers. Only the entrance of Kang In seemed to awaken Valencia in the second half, but the reaction was quickly quelled by the defensive order of Sevilla.
Sevilla's winning goal was signed by a Reguilón who could have played his last game as a Sevilla player at Sánchez Pizjuan. The one loaned by Real Madrid and who in Nervión would like to have him again, slipped into the area with faith, recovered from a stumble, was smarter than Parejo and Wass and defined with the bad leg the squad of the goal of a helpless Jaume.
Ocampos, Munir, In Nesyri, Koundé ... all had opportunities to have extended the advantage on the scoreboard, while Valencia limited themselves to a couple of distant shots without any faith. The Champions await Sevilla and who knows what awaits Valencia.
Photos from as.com