Rahm: "Entering the history of Spain with Seve is incredible"
Jon Rahm showed his happiness after his historic feat and also reviewed the hard moments he spent during the pandemic with loved ones.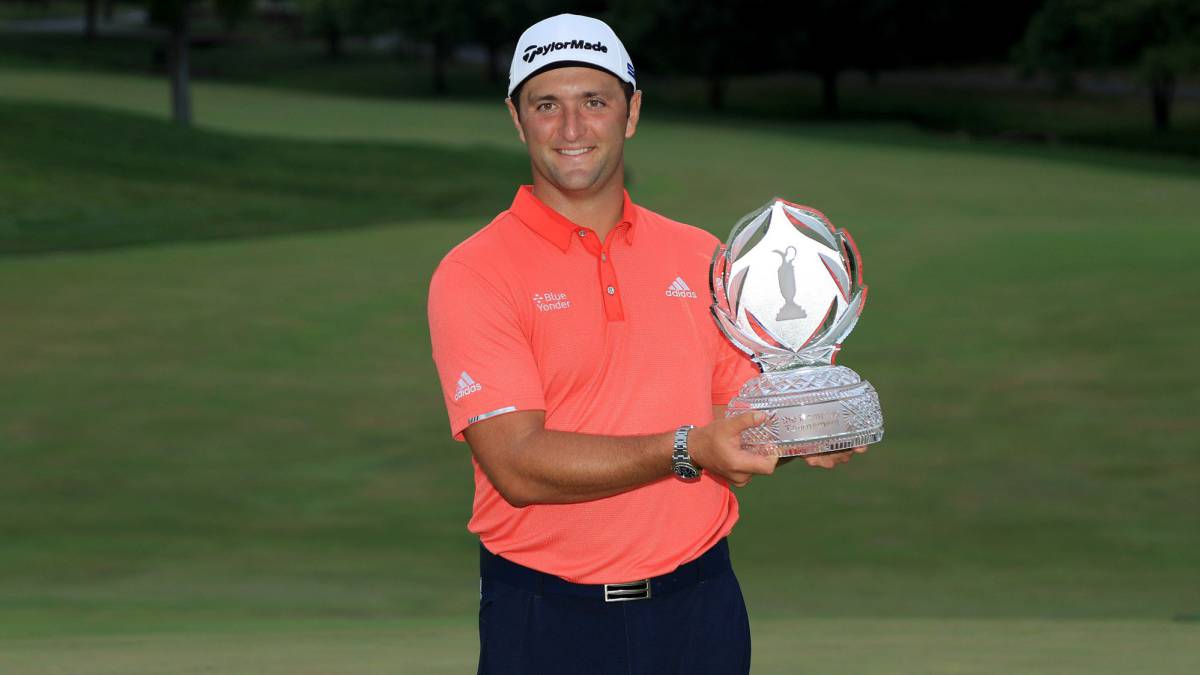 Jon Rahm did it. The Spaniard is the new number one in the world ranking after conquering the Memorial Tournament, after a brilliant third day that was enough for him to finish off in the fourth to achieve his tenth tournament, but the most significant: the one that serves to place him at the top , the second Spanish after Severiano Ballesteros. In addition, it will be at least two weeks.After the triumph, he reviewed his feelings and the hard moments he spent during the confinement:
About the historic blow on the 16th: "I missed hits on the 14th and 15th and on the 16th I hit probably the best short shot I could have hit, and I have done a few good ones this week but this has been impressive. I knew that I could leave it close, but from there to put it in… it's just what I needed ".
The ball moving in one of the strokes: "I did not know, nor did I see, nor did I feel anything, if I did, they will penalize me, but it has not benefited me in the stroke and it will not tarnish its quality. If they decide to sanction me, I will not he is going to subtract nothing from a day as good as today "(they punished him with two blows) .
Equals Seve as the second Spaniard to reach the top: "I am a person who processes things when everything happens, in a few days or weeks, but entering the history of Spain next to Seve is incredible. In December I won the Race to Dubai, that Seve was also the last Spaniard to do it, and it was a similar feeling because I almost lost a good advantage ".
Hard moments in confinement. "Everything has to be processed. We have been through a lot in this quarantine. I have lost two relatives and I have not been able to go to his funeral. My grandmother's ashes were placed yesterday next to her family in Madrid, also a month ago my brother had his first daughter ... there are many things on my mind right now, and not related to golf. I am happy for my family, happy to do this for my mother and grandmother and the rest of my family ... (looks at camera almost crying) if you are watching this, love and love, Eskerrik Asko! ".
Photos from as.com