Puig: "Márquez has shown once again who he is"
"He has nothing to regret; our team has tremendous respect and admiration for what he does," says the Repsol Honda team leader.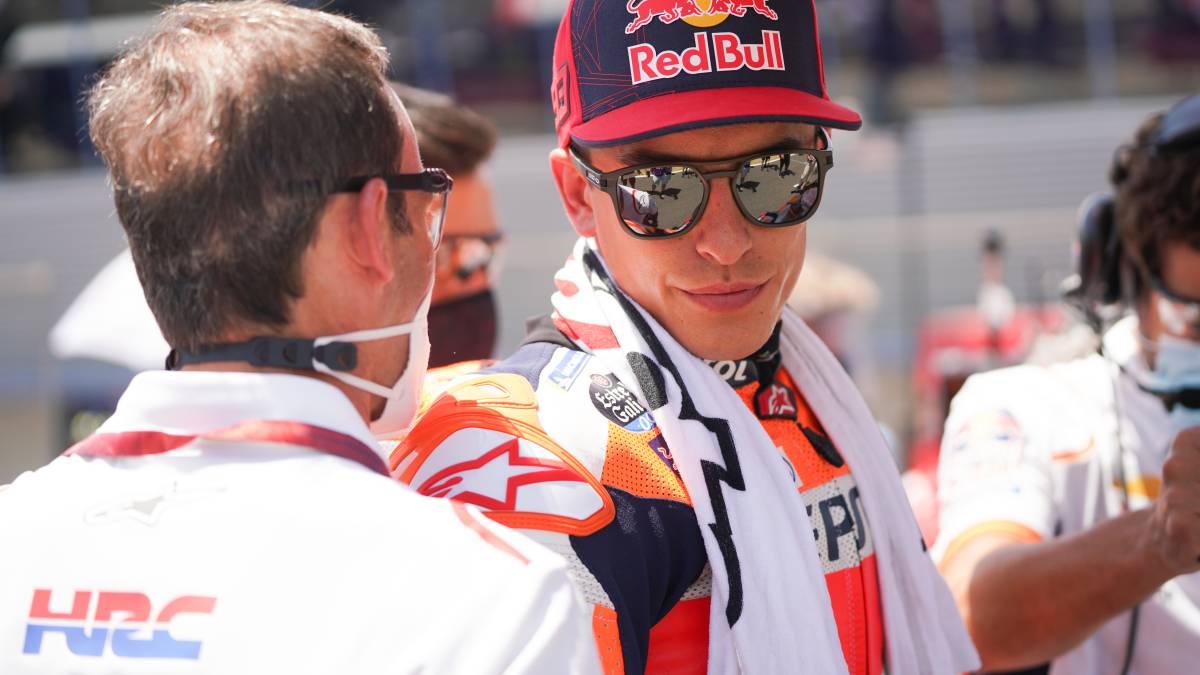 Jerez's career started well, leading the way at the first change, but Márquez had an unpleasant surprise waiting for him. After making one of the saves to which we are accustomed, the ilerdense starred in a great comeback until a few laps from the end, when he was already third and was about to pass Maverick, he was thrown from his Honda. The tire hit him as a result of a fractured humerus in his right arm. "The negative point is clear, Marc's injury," confesses Alberto Puig, Repsol Honda team boss, in statements distributed by the team.
Yes, during the time he stayed in the race, Márquez showed that his performance and that of his Honda once again beat the rest of the riders. "We have all seen and understood Marc's level. It has become clear that there is no He doubts this. His Honda RC213V and himself are clearly two steps ahead. Not only was it a little faster, it was much faster than all the others. The difference, whether we like it or not, continues to grow year after year, " Puig continues
"If we had had 4 or 5 more laps, I could have caught Quartararo, since Marc was a second faster. We know what kind of pilot we have. Today, once again, he has shown who he is. But now he is injured and he has to rest, try to get his arm back and when he is ready, he will fight for victory again. These things happen when you are Marc Márquez, he does exceptional things. You have nothing to regret; our team has tremendous respect and admiration for what they do, "he concludes.
Photos from as.com