The Dutchman plays the note of his first season in the Champions League. He is a player of the future, but he has not been at the level expected in his rookie course.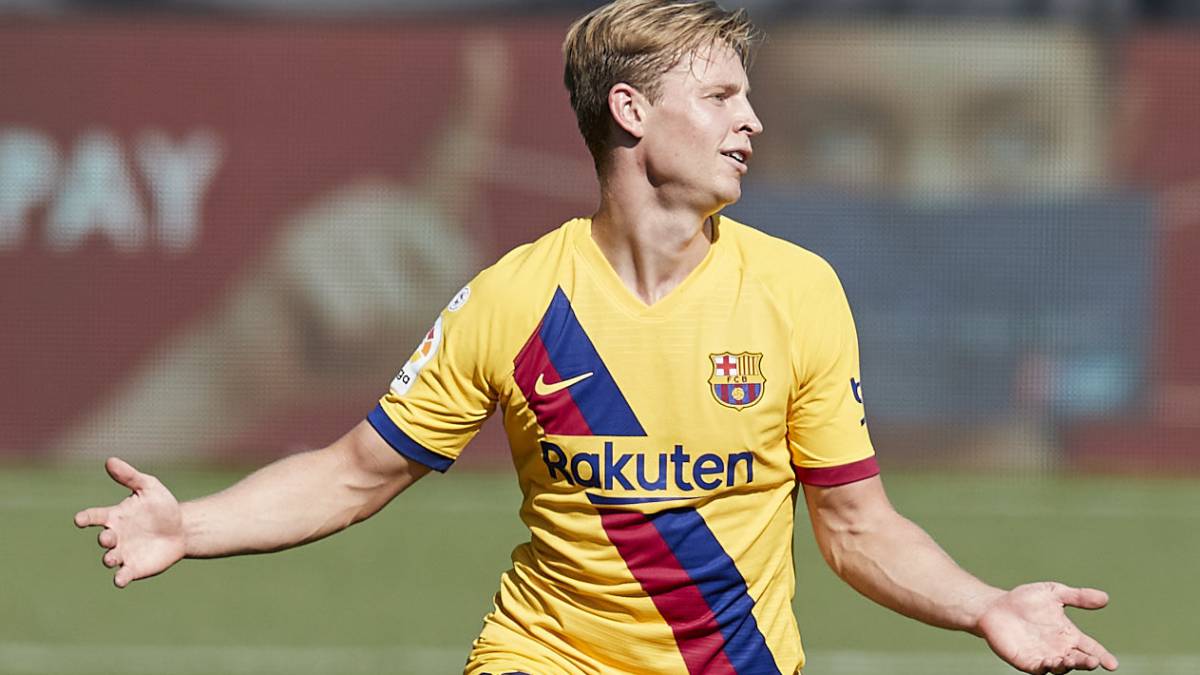 De Jong has not rounded off a great year at Barça. Celebrated his signing as one of the best strategic additions in the last five years, perhaps the most decisive since Ter Stegen, Rakitic or Suárez in 2014, the Dutchman landed in Barcelona amidst very high expectations unleashed by his final stretch of the season in Ajax, with whom he had played a wonderful eighth and quarterfinals against Juve and Madrid respectively when he was already officially a Barça player.
But De Jong has not been a supporting actor. It's not about your numbers. In the Champions League, without going any further, he has not scored a goal or given any assistance. And in LaLiga he only made two goals and gave a couple of passes. He is a player to give game dynamics and rule the games. But except for very punctual bursts (games against Valencia, Eibar in Ipurúa), he has not done so. Especially disappointing were his two games against Madrid, in which he did not make a difference and was diminished by Madrid's midfield.
Paradoxically, De Jong has adapted to the city rather than the team. Comfortably installed with his partner, Mikki Kiemeney, he lives comfortably in Barcelona, even if he passed the confinement in Amsterdam. On the grass, however, everything has been more difficult. Accustomed to playing at full speed in Ajax, with a game of transitions that came as a ring to his finger, De Jong had to first change his position and play indoors because Busquets is untouchable. "His position is that of a midfielder, not an interior one," Ronald Koeman, a Dutch coach and knowledgeable, therefore, of the qualities of the footballer and his best fit in the game of a team that also knows the style, warned recently. In addition, De Jong fell into a team that plays against rivals who are locked up but, above all, begins to move the ball with tremendous slowness. All the circumstances surrounding Barça's football have damaged its explosion. With no spaces to break lines, no freedom to gamble and run out in the open, his football has become dangerously bureaucratic at times. Precisely what the partner did not want, eager for players to get out of the role and make decisions. If Barça were looking for a breath of fresh air with De Jong, they are still waiting for it.
But he is also responsible. "I am satisfied, but not totally satisfied with my first season," he said in an interview during confinement. What the Dutchman did not expect is that, after taking care of his diet and hydration during the state of alarm, he would be injured at the Visit Mallorca stadium. It was just in the first game of the LaLiga restart. A setback that hurt Barça in his career for LaLiga and that has finished making his first season ugly while waiting for the Champions. De Jong is obliged to take a step forward, much more if the casualties of Busquets and Vidal are noted. His match against Napoli will, to a large extent, mark the note of his first season at Barça.
Photos from as.com