Official: Polish forward Zyskowski arrives at Bilbao
He will try to make Bouteille forget, transferred to Unicaja last season. His great performance earned him the Polish League MVP and a shot at the German Rasta Vechta.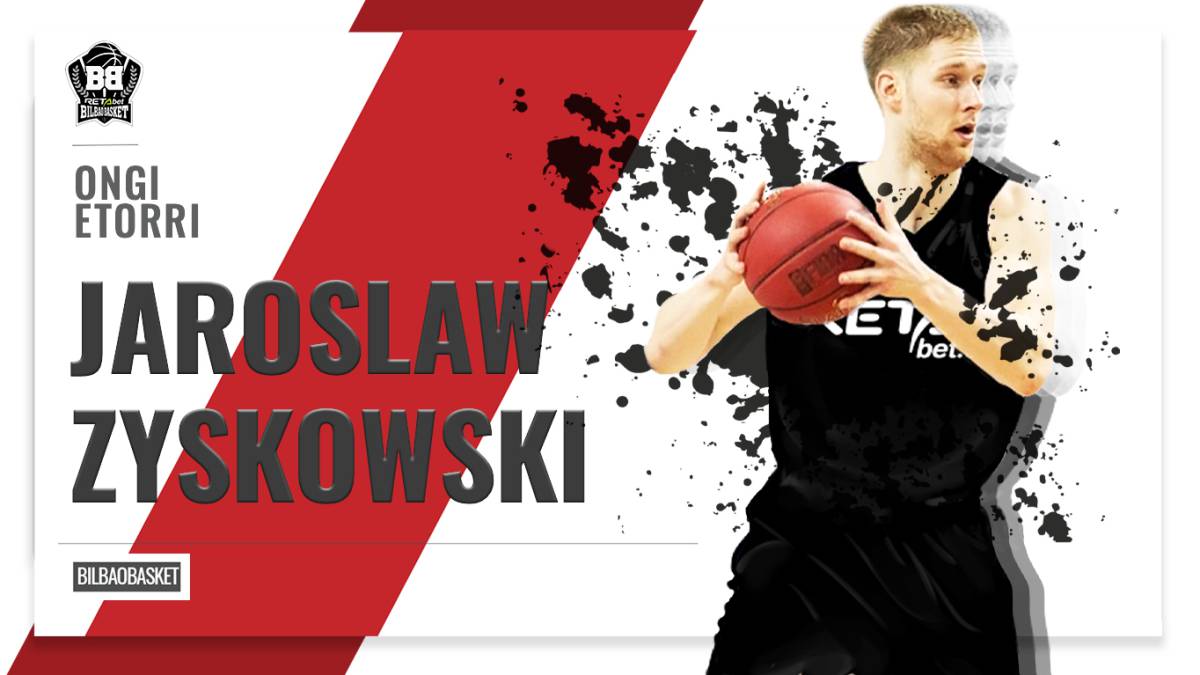 Bilbao Basket has made a recruitment that was an open secret: Polish international forward Jaroslaw Zyskowski (Wroclaw, 2.01, 28 years old) arrives. He completes the team's external battery and replaces Bouteille, who was transferred to Unicaja during the campaign. Behind him like three will be Álex Reyes, who arrives from the LEB. Zyskowski has averaged 15.6 points and 3.4 rebounds in the Polish league last year defending the shirt of Polish champion Stelmet Zielona Gora, where he shared wardrobe with new MIB guard Ludde Hakanson. Sign for a season with the men in black
His great performance earned him the MVP of the Polish league and an opportunity to continue growing in the German Rasta Vechta, together with which he played in the final phase of the Bundesliga. With the German team, he has averaged an excellent 14.6 points and 3 rebounds in five games, with an extraordinary 50% success from the three-point line.
The Bilbao Basket sports director, Rafa Pueyo, is happy after having the squad closed again. He had already done it before the end of the course, but the exits of Lammers and Sulejmanovic broke his plans. "Jaroslaw Zyskowski is a tall forward who has excelled in the Polish champion team and is international for his country. He is an effective player in the outside shot, very reliable in open shots. He also dominates the game on the low post where he takes advantage of his height and corpulence and his ability to finish near the rim, "said the Bilbao manager, who believes that the versatility of the Polish forward makes him also help in the four position. "I think he still has room for improvement and that having a coach who played in his position is going to make his adaptation and progression faster." Next year's RETAbet is a true Tower of Babel: there are two Spaniards (Rigo and Reyes), a Swede (Hakanson), a Frenchman (Rousselle), two Americans (Brown and Jones), a Belgian (Serron), a Pole ( Zyskowski), a Nigerian (Kinsley), a Czech (Balvin), a Lithuanian (Kulboka) and a Brazilian (Dos Anjos). Precisely the latter is the last one that remains to be officially confirmed.
Path
11/12 LKS Lodz
11/12 Slask Wroclaw
12/13 Kotwica Kolobrzeg
14/15 Twarde Pierniki Torun
15/16 AZS Polfarmex Kutno
16/17 Hydrotruck Radom
17/19 BC Anwil
19/20 Stelmet Zielona Gora
19/20 Rasta Vechta
Photos from as.com