Milan-San Remo is banned and has to change the course
Thirteen of the 16 mayors in the Savona area have refused to grant them roads in their municipalities. 251 of the 291 km established will be different.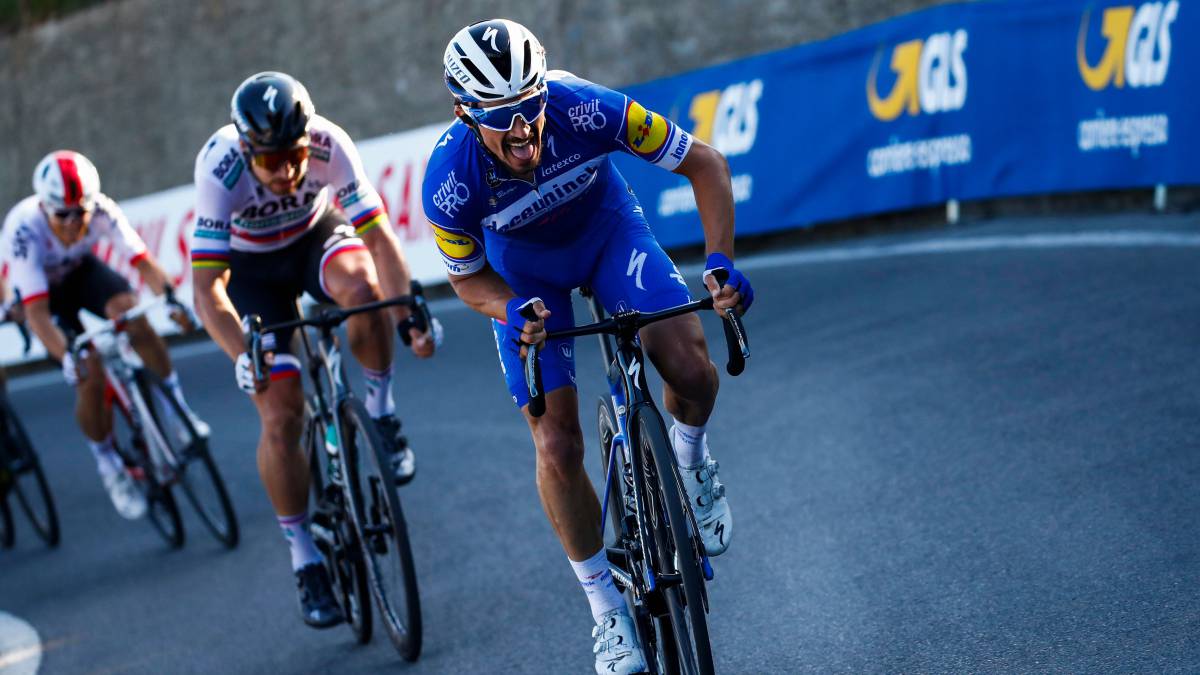 The 111th edition of the classic Milan-Sanremo, scheduled for August 8, will change its usual route this year after several mayors from the Savona area (Liguria) refused to allow the passage of riders.
Thirteen of the 16 mayors of the Savona area have refused to grant the roads of their municipalities and the platoon must pass through Piedmont before being able to descend to Liguria for the last forty kilometers, from Imperia to Sanremo, as reported on Tuesday " Gazzetta dello Sport ", organizer of the event. Thus, 251 of the 291 kilometers planned will be different, passing through Turchino, through the municipalities of Alassio and Laigueglia until reaching the iconic Capi, Mele, Cervo and Berta, which has been denied by the mayors.
In total, this year's Milan-Sanremo lost 127 kilometers of its route through Liguria, which, together with other changes made in the initial phase of the race, in the Lombardy region, made the new route 299 kilometers long. instead of the usual 291.
The sea, the protagonist in almost all of the passage through Liguria, will be seen for the first time with about 60 kilometers to go. The runners will pass through the Piedmont cities of Asti, Alba, Fossano, Ceva until they reach the Nava hill, with a demanding five-kilometer climb. From there, they will travel 30 kilometers to go down to Imperia, in which the mayor did give his availability to the passage of the race, and they will head towards the Via Roma de Sanremo, where the champion of an absolutely unprecedented classic will be crowned.
Photos from as.com