McLaren threatens Ferrari
Andreas Seidl saw the rhythm "to fight against the Ferrari, Renault and a Racing Point" and anticipates that there will be aerodynamic improvements at Silverstone.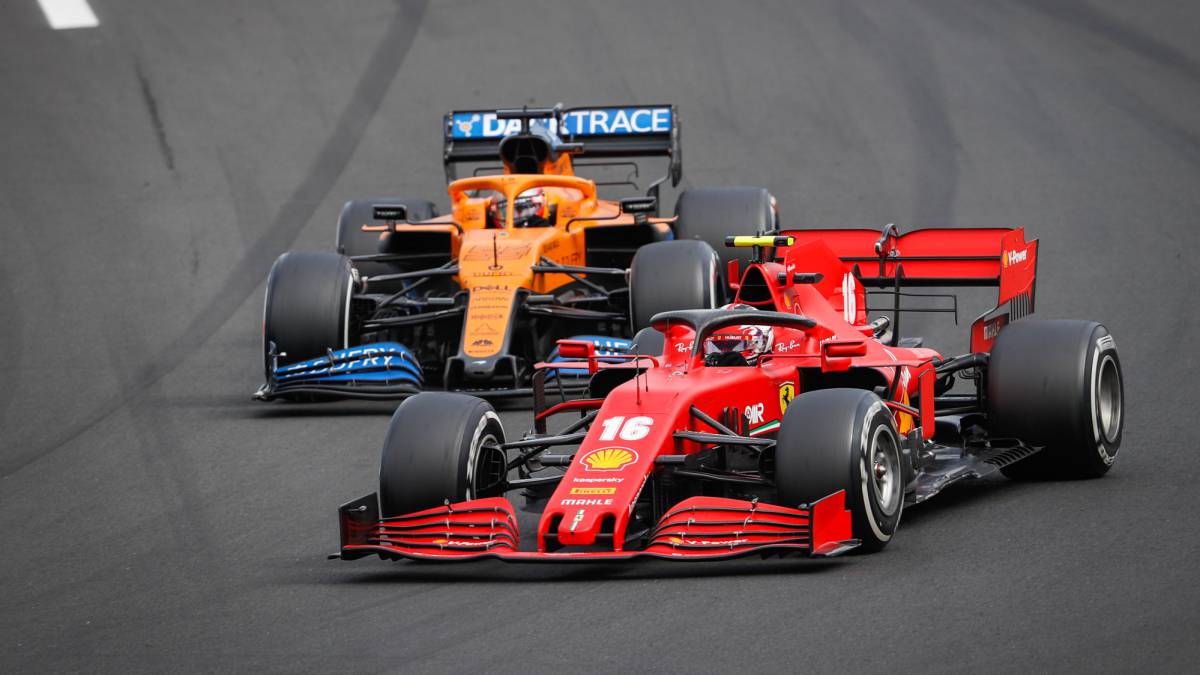 The Hungarian GP was not as positive for McLaren as the races in Austria, although in some way it was expected: Red Bull Ring brought out the best of the MCL35 and in the Hungaroring circuit the deficiencies are more pronounced. The eighth place of Carlos Sainz was the only booty they obtained, but ignoring the errors in the strategy (the Madrid player lost five seconds due to traffic when completing his first pit stop), the car complies and convinces. Who would have thought that at this point in the season they would be fighting against the Ferrari and that the Madrid player would overtake Charles Leclerc on equal terms.
Andreas Seidl, team leader, analyzes the race with AS: "Lando skated at the start and stayed 15th on the first lap, his career was almost over. With Carlos everything changed in the first pit stop, which was good but he entered Along with a lot of cars, a row of six, and we couldn't release him. We lost a lot of positions there. That compromised his career and it's a shame because we had the pace to fight the Ferrari, the Renault and at least one Racing Point. We lost good points. There are positives in this race, but leaving Hungary with a single point is somewhat disappointing. "
The boss explains why they did not opt for a more risky approach when changing the rain tire for the dry one: "The later you are on the grid, and the more confidence you have in your rhythm, you take fewer risks in betting. Haas bet and it went well. From my point of view, we were in a good position to score points for our speed, there was no desire to bet. We wanted to be with our rivals. There are always risks and rewards ".
Improvements at Silverstone
In response to this medium, the top manager of the team anticipates that there will be aerodynamic evolutions for the next race, at Silverstone, which point to the front wing: "It is encouraging to see a good pace on two different tracks and now it is up to us to focus on the car and improve it. There will be improvements at Silverstone, another track with different characteristics. If we compare ourselves to the Mercedes we have to improve everything (laughs). But we keep the pace with evolutions, bigger or smaller but permanent. They will mainly affect the aerodynamics and the front wing. That's what we set up to go one step further in performance. "
Photos from as.com