Márquez got 66 points from the Devil in 2019 in what remains
It is true that this was a rookie Quartararo and that he had not yet won any race, but it was also the champion who stopped him several times.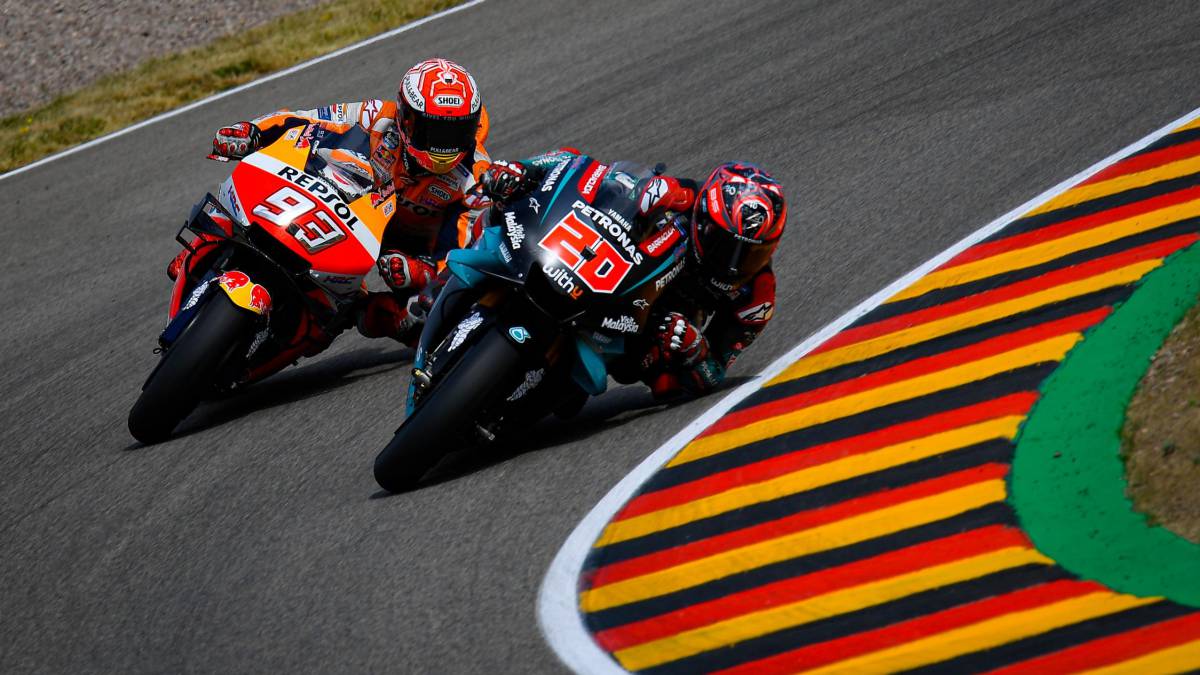 The 2020 World Cup looks like it will be Fabio Quartararo's first title, except that Maverick Viñales is again Maverick Viñales and not the decaffeinated version seen in the Andalusian GP, or that of Marc Márquez's great comeback from of the next appointment, on August 9 in Brno. The champion has two zeros, for his fall in the first Jerez and his loss in the second for not being recovered from the fracture in the humerus of his right arm, but there are 11 races left still ahead, at least, because we are still waiting for what happens with Thailand, Malaysia and Argentina, and last year he scored 66 points for the Devil in the circuits that remain to visit. And several of them (Austria, Misano, Aragon and Valencia) will be with a double race program ...
It is true that last year it was a rookie Quartararo and that he had not yet won any race and not like now, which has two out of two possible. But it is also true that if he did not win before it was because Márquez stopped him several times, as if he knew he was delaying the future. Some of those occasions were even forcing more than necessary, because he had the title on the doorstep and he did not need the victory, but the cannibal in him led him to jump eagerly for the crumbs as it was seen, for example, in Thailand, the day of his coronation for the eighth and sixth time in MotoGP.
The two big names of the moment, for different reasons, already starred in exciting duels in 2019 and more are expected from this year, with the presence of illustrious guests who can lose points at any time to one or the other. The best version of Ducati is expected in Austria, Rossi is back, Maverick knows how to fish even if he is not a 'killer', Rins will be a threat as soon as he recovers from the shoulder, Mir will explode someday, Bagnaia owes a podium fate , Miller is a bomb and the KTM seem to be getting better every day ... A lot of fabric to cut even and the first one that knows it is Quartararo, who not even 50 points ahead of Marquez removes the favorite tag from the title. In August we will know more. 2019 comparison between Marc and Fabio
Circuito / Márquez / Quartararo
France / 1st (25) / 8th (8)
Catalonia / 1st (25) / 2nd (20)
Rep. Czech / 1st (25) / 7th (9)
Austria / 2nd (20) / 3rd (16)
San Marino / 1st (25) / 2nd (20)
Aragon / 1st (25) / 5th (11)
Valencia / 1st (25) / 2nd (20)
Total: +66 Marquez points over Quartararo
Photos from as.com