Marini wins again and Martín steps on the podium as third
Rossi's brother knew how to contain Nagashima, who has already won in Qatar and remains leader, and the Spanish to Lowes.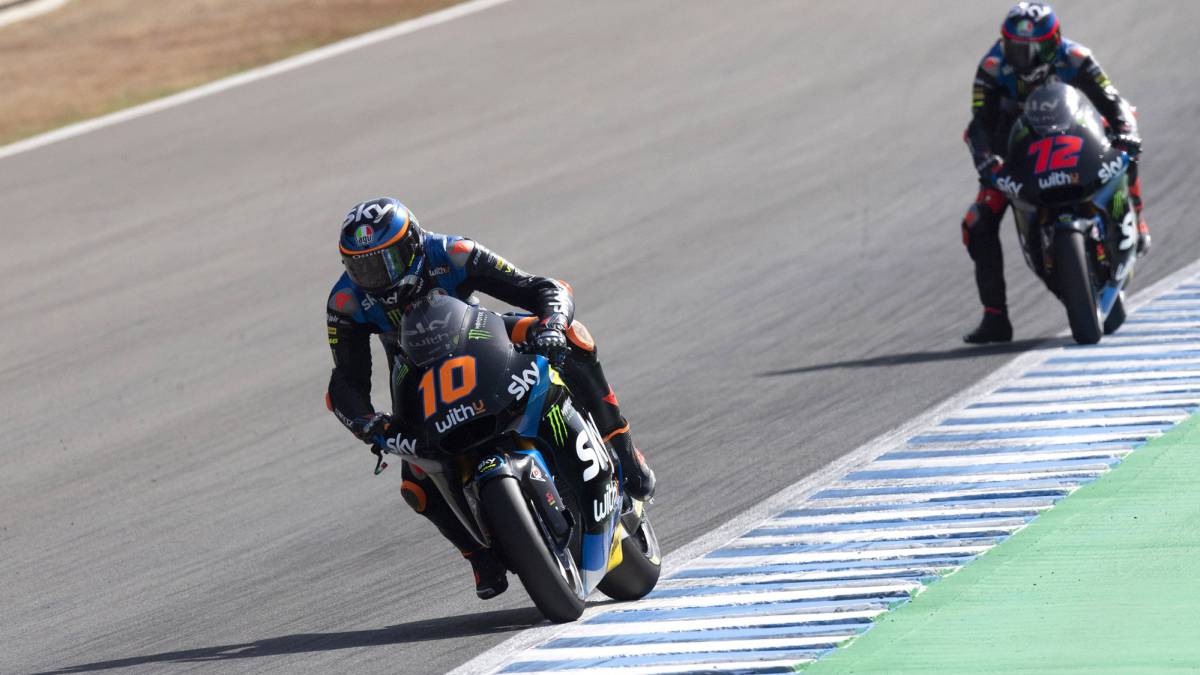 Having seen the Moto3 race, in which the heartbeats soared, the Moto2 race was most relaxing from the outside, because Marini knew how to perfectly contain Nagashima in the fight for victory and Martín did the same with Lowes in the dispute for third place. Not all races can be decided on the last lap, but surely Jerez's race will seem unforgettable, as it is his return to the top of the podium.
Rossi's brother conquered his fourth victory in the category at the Spanish GP. It is the first on European soil after Thailand and Japan last season and Malaysia two years ago. With this he takes out the fall of Qatar in the first race of the year and it was exciting to see him hug his older brother, the nine-time world champion who dreams of seeing him crowned one day too.
Marini broke the race fast and knew how to manage the advantage he had over a great Nagashima, who with this second place second place remains the leader of the intermediate category. The difference between the two oscillated at all times around the second and a half and at the end of the goal they separated 1,271.
Martín, for his part, made a good start, taking advantage of the fact that he started from pole and stayed 4.8 behind, with 1.3 margin over his pursuer, Lowes. The British, incidentally, starred in an ugly gesture in the early stages of the race by marking territory in the middle of the straight, and twice, by removing Schrotter's elbow.
Special mention deserves the rookie Canet, who scored a salidón from sixth place to second and was seen for the first time in podium positions in Moto2. In the end, having less rhythm, he was giving ground and ended up in a great fifth place. Getting out so well prevented him from getting into the mess Navarro was involved in. The Valencian started second, but lost positions and, upon reaching the first corner, an involuntary touch from Bezzecchi sent him to the ground. Too bad, because I had the rhythm to aspire to something important.
Regarding the rest of the Spanish, Vierge 10º, Garzó 12º, Fernández 13º, Pons 16º and Ramírez 23º.
Photos from as.com