Madrid returns to work with Hazard and Marcelo ready
Both players were checked by the medical service on Sunday and showed improvement in their problems. This Tuesday they completed the session with the group.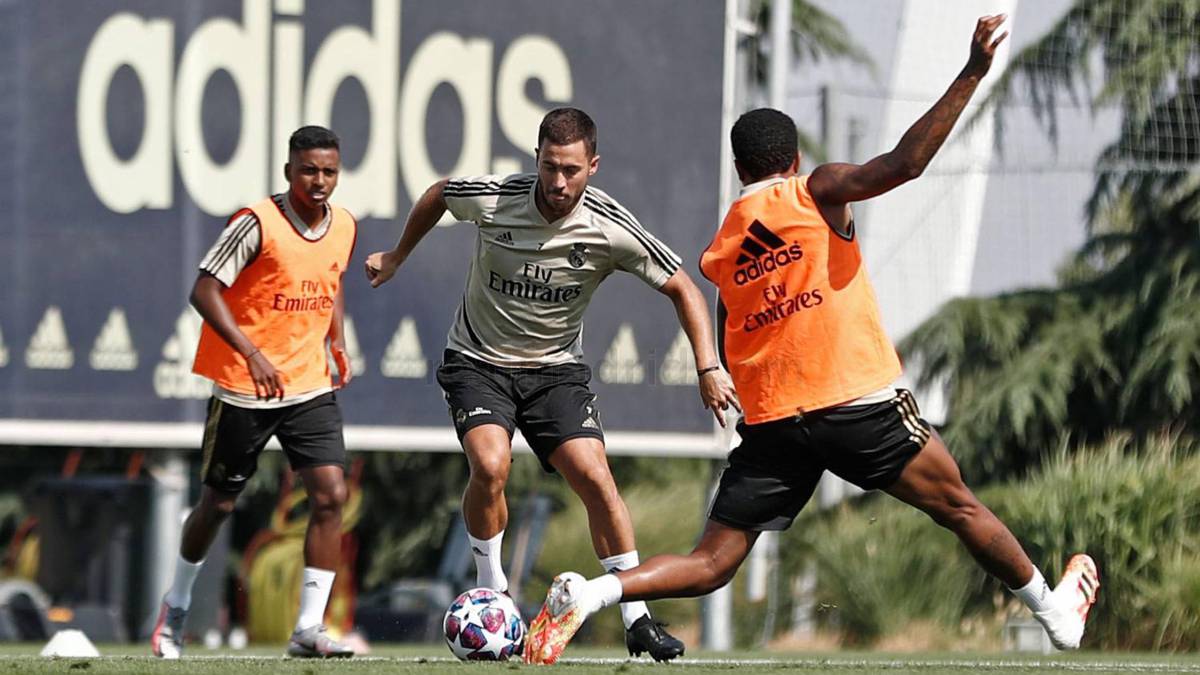 Real Madrid returned to training after a week of vacation and after the entire team passed a test on Monday to ensure a safe environment against the coronavirus. The best news for Zidane was the presence with the group and with normality of the two players who left touched after the end of LaLiga: Hazard and Marcelo. The worst, the absence of Mariano, positive in the tests and who must quarantine at his home.
On Monday, the entire first team (players, coaching staff, medical team, communication managers, etc.) underwent PCR tests at their respective homes to check if any had been infected with SARS CoV-2 during the holidays, a period in which the players have not been under the strict control of the medical department, as it did during the last eleven days of LaLiga. The current situation of the Fuenlabrada has put an extra pressure on this matter, taking extreme precautions is necessary.
Although on Sunday the white medical team made a first check on the two footballers who left touched after the end of LaLiga, Marcelo and Hazard. The Brazilian suffered a muscle injury in the left adductor that made him miss the last four league games, while the Belgian felt discomfort in his right ankle, in which he has been seriously injured twice this year and which had to be operated to replace a titanium plate that he already had as a result of an injury during his time at Chelsea. Hazard did not play four of the last six days, being out of the call in three of them.
However, both footballers explained to Real Madrid's medical service on Sunday that they felt much better about their respective discomfort. Marcelo already finished doing a session with the group before the last league match, against Leganés; Hazard was more cautious and worked out at the gym that day. But in Madrid's return to training for the Champions League, the two were part of the session normally and everything indicates that, if nothing goes wrong, Zidane will have them available for Manchester, on August 7, .
Photos from as.com