Leganés is testing the signing of Munir, Málaga goalkeeper
The cucumbers have taken an interest in his situation without entering into any negotiation. The new coach is expected. The vital goal to reinforce in Second.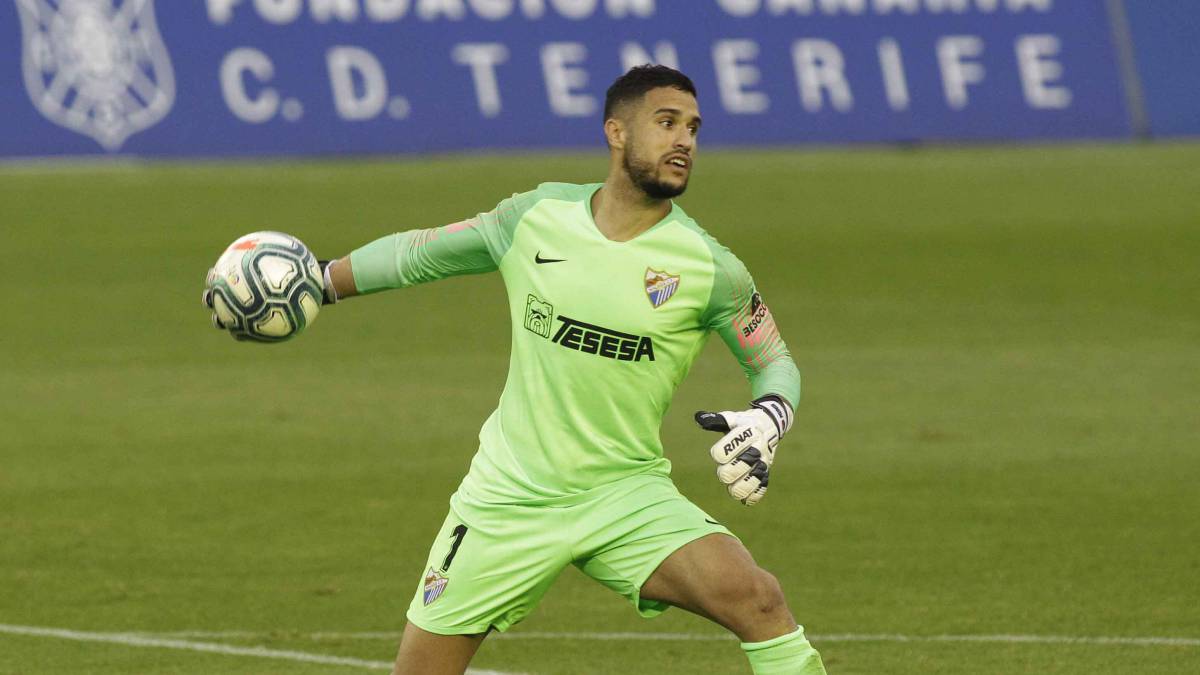 Leganés is following in the footsteps of Munir, a 31-year-old Moroccan goalkeeper owned by Malaga and under contract until June 30, 2021. The pepineros have him on their agenda as one of the candidates they would like to hire to shield the position for the face to the next season after relegation to Second. For now, there is no offer or negotiation, but there is an approach to a player who, they believe in Butarque, could sign without excessive problem considering that he has one year left on his contract.
Against Leganés' longing, he plays that Malaga, despite its delicate situation, remains a complex club when it comes to dealing with exit operations, and that the Malacitans have no more veteran goalkeepers on their team. The end of the season they had to face with the youth squads Kellyan García and Gonzalo Crettaz. The Munir's march would force them to find not one but two goalkeepers in the summer market, a difficult matter in the midst of the delicate economic situation of the Andalusians.
In favor of the intentions pepineras the good relations between Málaga and Leganés are positioned. Both clubs have starred in a good number of signings in recent years, especially from the Rosaleda to Butarque. That path was made in Nesyri, Recio, Santos or Rosales. On the opposite path, Koné competed on loan on the Costa del Sol as part of the En Nesyri operation.
In any case, the possible signing of Munir (there are no negotiations yet), like most of the operations that Leganés has in mind, are on stand-by pending the hiring of the pepinero coach. Although the club gives it priority, it has no urgency to close the contract. From Butarque they filter that the intention is to be cautious in such an important step.
In this position, in goal, Leganés currently has only one full-fledged player from the first team. It is Iván, the Pichu, Cuéllar, who, as also told by AS, likes Cádiz after his promotion to First Division. Juan Soriano ended his loan from Sevilla and Lombo, third goalkeeper, has a filing card.
Photos from as.com