Leclerc and Sainz progress on a Friday led by Stroll
While waiting for the Mercedes, which are little protagonists, Racing Point and Red Bull defend themselves at Silverstone. Sainz, seventh of the day.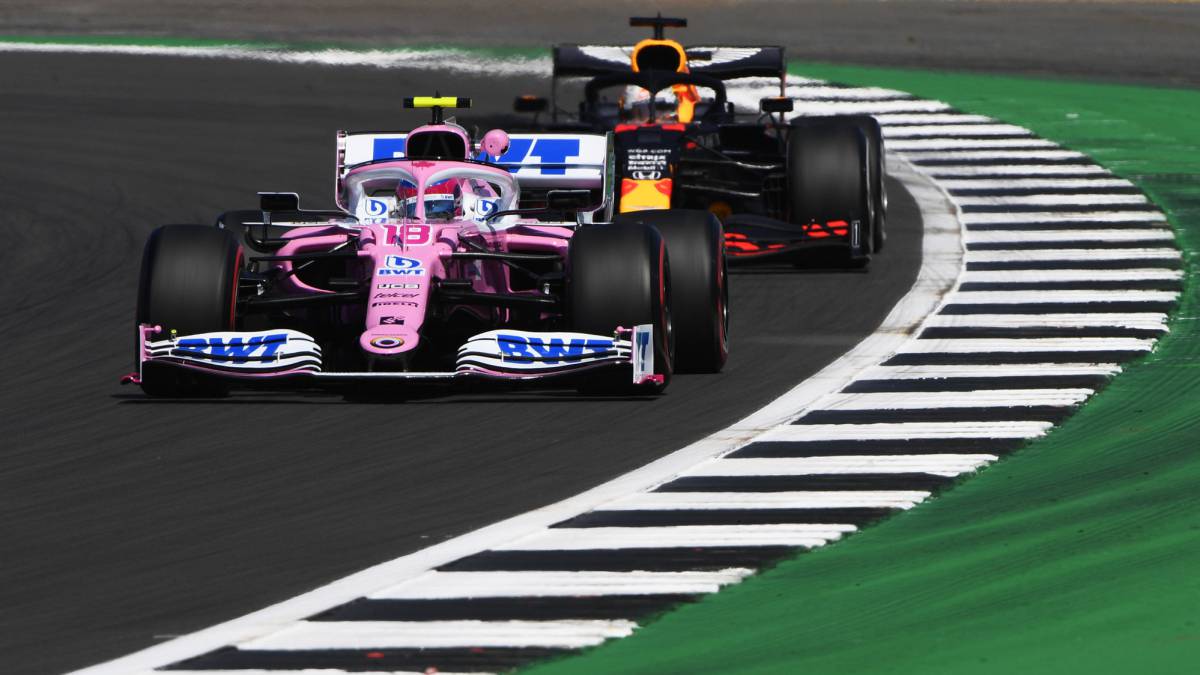 If Mercedes did not give away on Friday and their problems with the high temperatures are real, the British GP free practice leaves fourteen drivers, and eight different cars, separated by just a second. Lance Stroll led the timesheets with the Racing Point RP20, which looks so much like the 2019 champion car, with a 90-thousandth advantage over Alex Albon's Red Bull. It's definitely a great day for the Canadian and could have been for Max Verstappen's number two, but the Thai parked his RB16 against protection after a violent crash that punished the diffuser. It is a difficult car to drive, which does not warn before giving a scare, but this accident does not relieve the pressure on Albon, whose case increasingly resembles the one that ended with Pierre Gasly descending on Toro Rosso just twelve months ago.
With both Mercedes lurking and Charles Leclerc, surprisingly, up to the task (he finished three tenths behind Stroll), it is a good sign to see Carlos Sainz with the seventh chrono on Friday (Verstappen marked his fast lap in the morning), leaving McLaren half a second from the head the day they release parts on the front wing and sides of the MCL35. Although once Bottas and Hamilton fine-tune their car, these differences may go down in history. After all, on Friday it was shot more than three seconds from the pole of 2019. The hope is that Red Bull can stand up to Verstappen, they assure that they have corrected the problems of Hungary
Nico Hulkenberg made his return to the track with Racing Point and finished six tenths behind his teammate, he must get closer as the weekend progresses. The German did well, but not his compatriot, Sebastian Vettel, who missed the morning session due to a breakdown in the 'intercooler' of his engine and also a good part of the afternoon while they repaired the pedals. He could have sneaked into that tight group of pilots. Although if Mercedes gave away on Friday, it was all a mirage.
Photos from as.com