Landale: "I would have taken a Barça offer very seriously"
The Australian center has left Zalgiris and points to the NBA, but has acknowledged that "it would have been difficult to say no to that opportunity."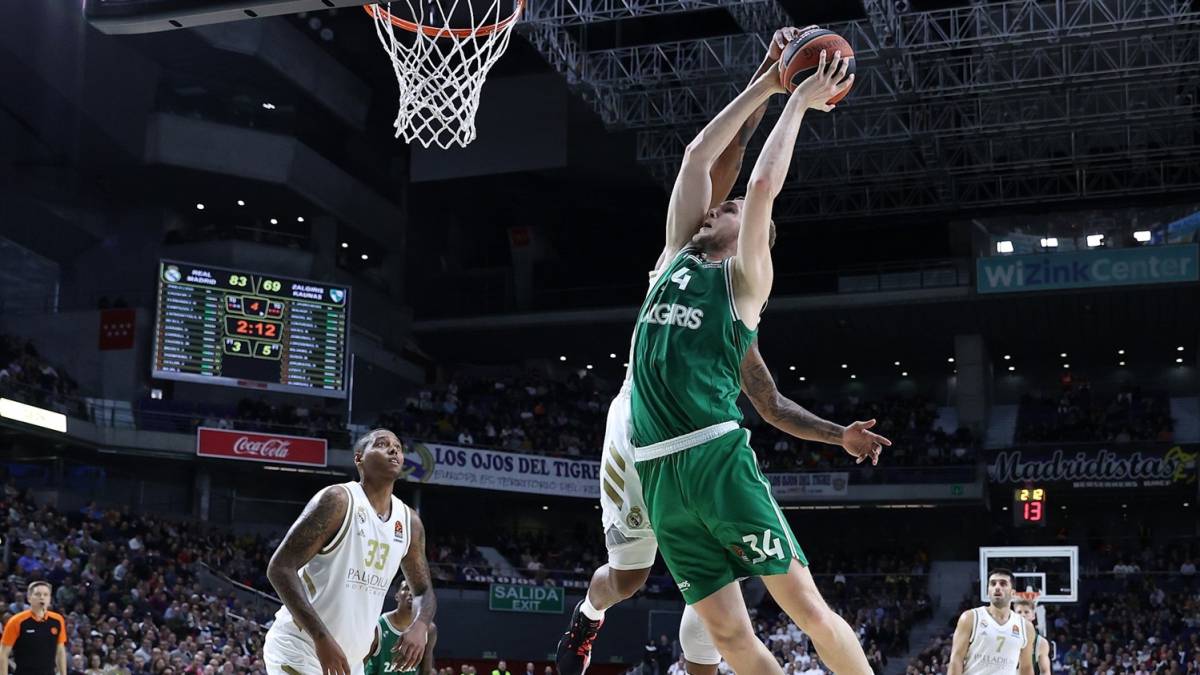 The Australian center Jock Landale (24 years and 2.11 meters), who at the time seemed to be a target for Barça, said goodbye yesterday to Zalgiris where he played the last season under the command of Sarunas Jasikevicius, although he has now said that his first goal is the NBA in the next month of October.
The Australian has acknowledged that his name was on Barça's list of candidates, "but there were no negotiations although people thought that such a possibility was much more real than it really was," he revealed.
He also made no secret of the fact that "of course I would like to play with Saras, because I really liked him at 'Zalgiris'. I think he is an incredible coach and I would have taken an offer from Barcelona very seriously. After all, it would be difficult to say no to that opportunity. But things were not as close as it seemed. "
The resignation of his remaining contract year in Kaunas and the possible interest of a team such as Houston Rockets, Milwaukee Bucks or San Antonio Spurs has caused him to try again to play in the NBA.
With Saras on the bench and in 21 minutes on average Landale scored 11 points (64.6 percent in two, 30.2 percent in three), 4.4 rebounds and one assist, with a 10.4 rating last season, that of his debut in the Euroleague.
In his first season in Europe (2018-2019), playing at Partizan Belgrade, he suffered an ankle injury and already at Zalgiris, Justas Grainys, the team's physical trainer, now at Barça, worked individually with the Australian , changed his diet and recovered for the team.
His last encounter with Zalgiris was the best of his short career in the Euroleague. Against Zenit in St. Petersburg he achieved 27 points and a rating of 30. Now in his farewell he has recognized that "I did not show all my powers this last season. I do not think that anyone has seen the real Jock."
"Saras helped me a lot, especially in what was my first season in the Euroleague. But he regretted that I have not shown my full potential", he remarked.
Even so, in principle, he offered to Zalgiris to come to the preseason preparation and start the competition in the Euroleague on October 1. When the NBA offer appeared, to take advantage of the opportunity to leave in mid-October or November, Zalgiris informed him that this did not interest him because they wanted to end the season with the same players with whom they started it. "
The Australian center speaks as if he is very sure that he will have the opportunity to play in the NBA. His agents assure him that the interest is serious, and that if players who had played abroad had been admitted to this summer's NBA bubble, he would have been eligible to join either team.
Waiting for NBA news, he has already turned down some interesting offers from Euroleague teams. Now, Zalgiris can claim 300,000 euros if the player is still in Europe next season. Landale will be on the NBA free agent market for the third time when the season is already underway in Europe.
In his farewell he said that "who knows, this may not be the last time I play at Zalgiris. But I suppose nowhere else will I play with the support of such incredible fans" .
Photos from as.com