Juanpe López, the climber of the future: "My pressure is positive"
He is one of the most promising Spanish cyclists at 22 years old. A fine climber from Lebrija, the Trek and the National Team have high hopes for him.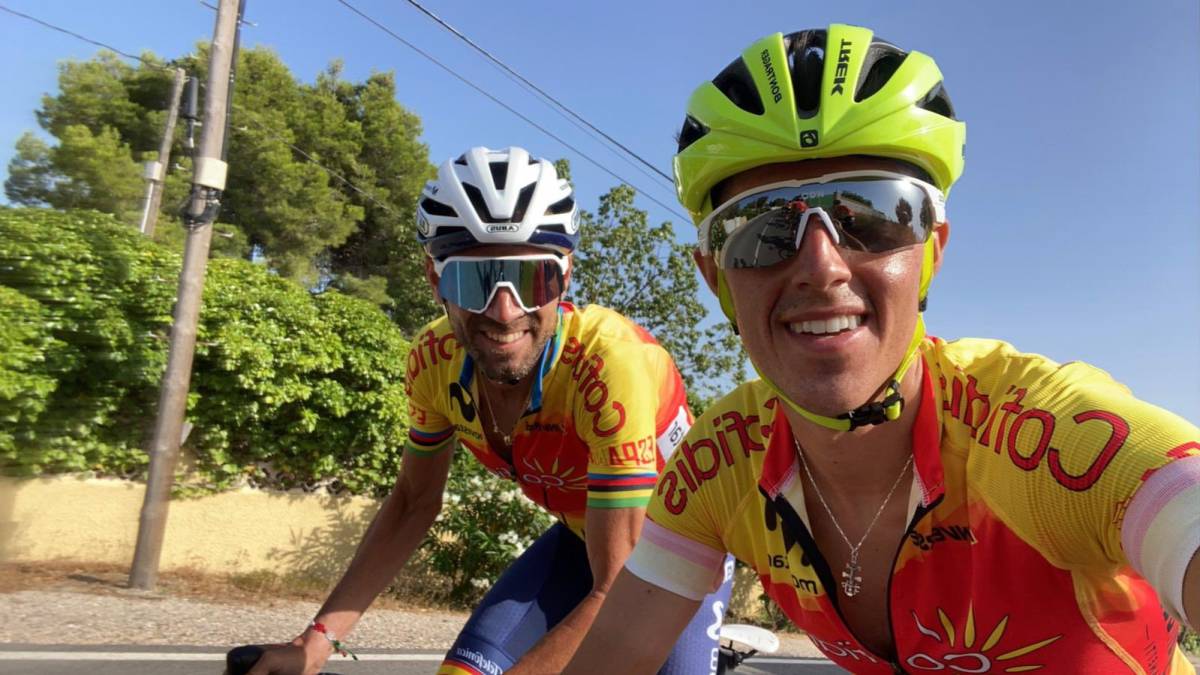 "I don't think my career is going fast, I'm taking the right steps," explains Juanpe López, despite the fact that he's only 22 years old and already appears on all the most promising lists of Spanish cyclists. And the truth is that his progression does not stop: he stood out in the Kometa (Fundación Contador), which supplies the Trek team with cyclists, where they had little doubt in giving him the alternative on the World Tour. In this 2020, before the stoppage due to the pandemic, he already left flashes in his first race in the top flight, working for Richie Porte to prevail in the Down Under. The coach Pascual Momparler, who has summoned him for the rally held these days in Altea, has not lost any detail of his quality. "That the Trek and the National Team trust me is pressure but positive", is sincere to AS.
Explains: "It will be because they see that I am capable of giving a lot, so I think. They do not ask you for what they do not think you can do." The Lebrijano does not have much doubt in defining himself as a runner. "Man, because of my weight and my height (1.69 and 56 kilos) I am not a sprinter, I have the characteristics of a climber and it is where I do best," he says with a smile.
With a two-year contract with the North American squad, Juanpe would like to debut in a big one and this season: "I think the Vuelta would be perfect, and more so this year that he has had to cut three stages, it is a little shorter and that It can be good for the first one. Also, it is the home race and the one I like the most, so I would be delighted. Although I like all the races and I will try to do well where the team asks me. "
"See if Valverde advises me"
Meanwhile, he has shared training sessions these days with Alejandro Valverde in Altea, a runner whose reference is partly for the four times he has won one of his favorite races: "La Liège has always been a classic that I love. And I think Valverde knows a little bit about how to win it (laughs), to see if he can give me any advice for when I can run it. " In addition to Murcia, he is delighted to share a stage with Juanjo Lobato and Luis Ángel Maté, whom he considers "references and friends" .
A cyclist who, for now, only thinks about having fun on the bike: "I just think that this sport has to be taken like that, as a hobby. I get up and bike every day for pleasure, and now it's my job. I want to keep that spirit because if you can't get burned too soon and I want to last for many years. "
Photos from as.com