Atlético's fans have responded again: 120,000 of the 130,660 members have renewed for next season, which is more than 90 percent.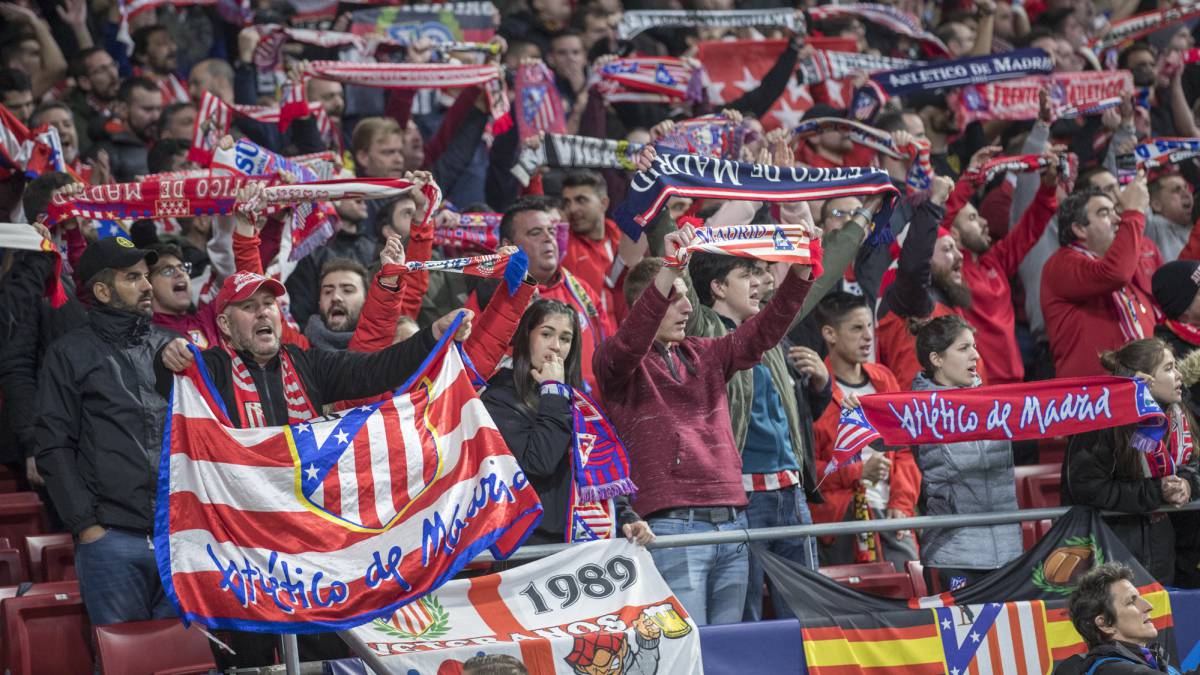 Atlético will continue to have the support of their fans in the 2020-21 season. In these times so complicated by the COVID-19 pandemic, the club has the support of its social mass. This is indicated by the data handled by the entity of the Wanda Metropolitano: 120,000 of the 130,660 members renewed their card for the next financial year. And it is not yet known when the fans will be able to see Atlético's matches. Despite this, the vast majority have wanted to continue maintaining their relationship with the Madrid club.
In May Atlético launched the renewal campaign to the 130,660 members with whom it closed the 2019-20 season. The club had to adapt to the new reality of Spanish football after the pandemic and there were many new features: the membership fee was separated from the amount of the subscription; Fees for the new campaign were not collected; Quotas were frozen, with no price increase; A new youth category was created for young people aged 14-24; the children's category was extended to 13 years; A gift voucher was created with a balance of money in favor of the member to be spent in club stores or on party tickets during the season.
All these measures have been to the liking of Atlético's social mass, since 120,000 members have renewed to date, despite COVID-19 and the absence of meetings with the public. And it should be noted that the renewal process has not ended, since there are other specific groups that have a different process and deadlines (clubs, VIP subscribers ...). The forecast is to end a renewal rate of 96% when the process ends at the end of August.
In addition, other athletes have wanted to join the athletic family and thus 1,500 new members have been registered so far. The admission of new members is open to anyone at any time through the club's website or at the offices of the Wanda Metropolitano.
Many members have wanted to continue linking with the rojiblanco club and enjoy many of its advantages: discounts in stores, a gift voucher of 25 euros or a discount on the Wanda Metropolitano tour and in the new museum that Atlético will open soon in the month August, discounts on match tickets ...
Photos from as.com