Historical Messi: 700 goals in his career
The Argentine won the duel against Oblak with a perfect definition from the penalty spot. He has participated in 48 of Barça's 93 goals this season.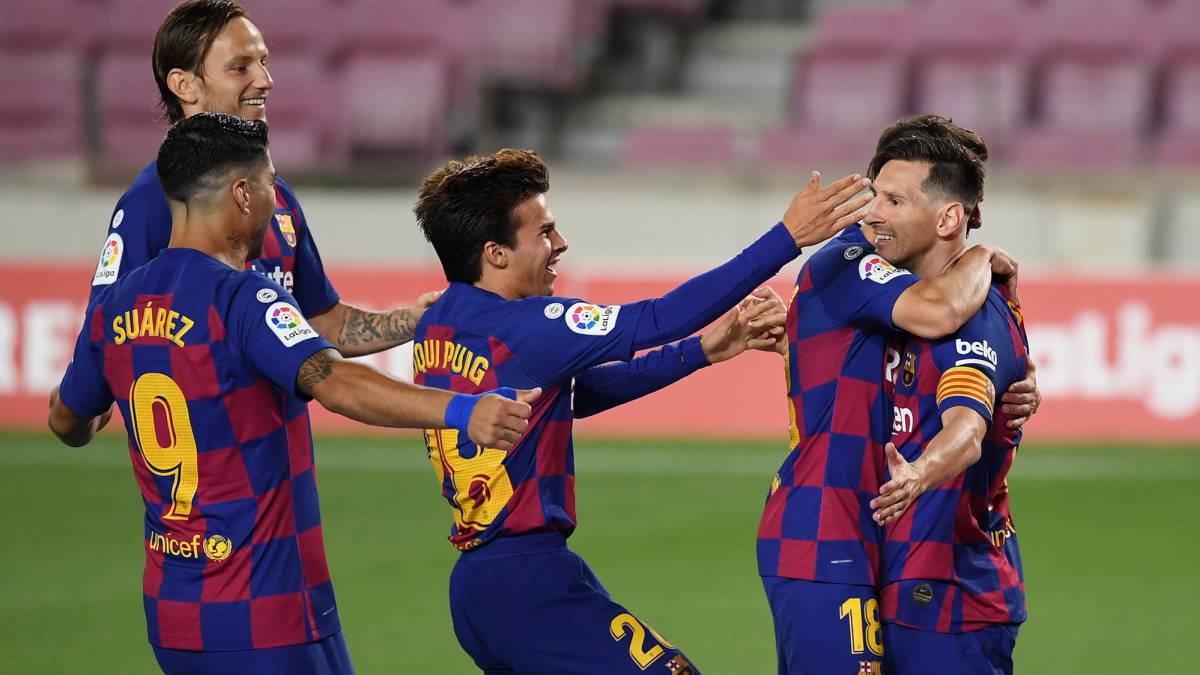 Messi did not tremble. In front of Oblak, the goalkeeper who had stopped him a penalty in his career, he added his 700 goal with Barça with a category spoon. Cold blood. Messi continues to produce for the team and has given four assists in the last three games (he has participated in 48 of Barça's 91 official goals this season). He also threw the goal door 700: 630 goals at Barça and 70 with Argentina.
He was asked to do so for the Sevilla game but as it could not be, it was against Atlético, another of his favorite teams. Messi has scored goals of all colors for the rojiblancos, up to 31. The penultimate of them, a magnificent goal in Wanda, which was even applauded by Simeone. A drive with a fabulous drop from Suarez and a sweet touch from the Argentinean, who celebrated the goal in style the day before his trip to Paris to collect his sixth Ballon d'Or. On the last day of June, his 700 goal came with the Barca. It was almost 11:30 p.m.
Photos from as.com