Hamilton sees himself in Formula 1 "at least three more years"
The British wants to renew with Mercedes and will continue "as long as he performs at this level". He regrets a GP with no fans and sees no weaknesses in his car.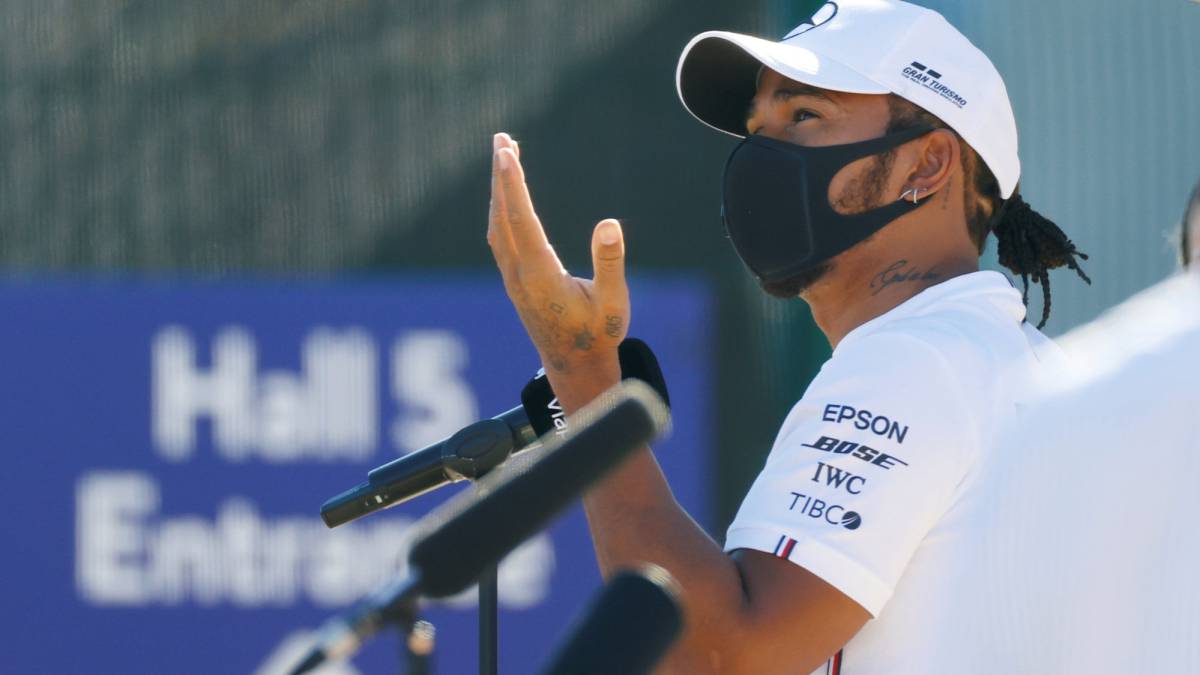 Lewis Hamilton was asked if he saw any weakness in the Mercedes W11 and needed thirty seconds of musing. "It is quite strong, but ... no, there is no serious problem that comes to mind now. And at Silverstone it will go very well, it has always been so," said the champion, aware that the fast corners of the circuit that hosted the F1's first grand prix in 1950 will further distance him from Red Bull and the rest of the mortals. The only thing missing this weekend is "seeing the fans, it will be rare to run without people in the stands" that usually host 350,000 motorsport fans.
The 35-year-old champion extended when asked about his anti-racism activism and his insistence on getting the 20 drivers on the grid to kneel in unison, he also explained his recent anger at the F1 leadership or Romain Grosjean, spokesman for the pilots association. The local press sees interest in his reactions and his way of life (a few days ago he confirmed that he had collaborated, with his voice, in a song by Christina Aguilera) when his sports advantage is so great on the track.
However, Lewis also gave details about his future in the championship, and is that he is waiting to renew with Mercedes before the end of this season. "I will be here as long as I perform at this level, there will be a time when it is not. I do not see it happening in the short term, in the next two or three years, my goal is to continue like this and I see at least another three years." "I am aware that there is no other driver behind at the moment, but I want to earn the position," he says.
Photos from as.com