Gaviria is left over and it is enough to return the smile to the UAE
The Colombian won with amazing authority in a sprint marked by a fall in the last corner. His team had to withdraw 3 runners per antiCovid protocol.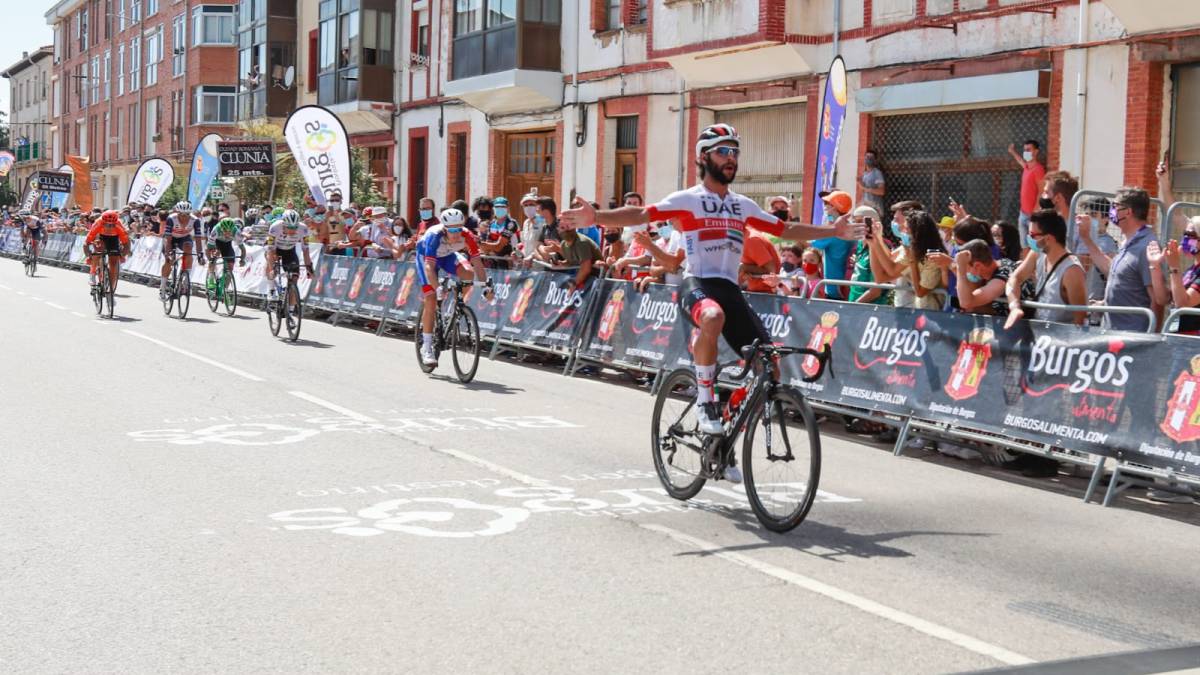 Fernando Gaviria assured AS in the preview of the Vuelta a Burgos that he would like to make Colombians forget about the shortages of the pandemic, and the UAE took advantage of the flat stage with the final in Villadiego to give his country a joy. ..and his team on a difficult day. Because the day started with the loss of three of his teammates by anti-David protocol, and ended with a triumph of great repercussion for being in this race that represents the return of elite cycling.
The Colombian has recovered the punch this season, in which he started with three victories in San Juan. His team has surrounded him with level pitchers (Richeze, the retired Molano ...), but in Villadiego he forged the victory in his natural talent. The rugged last corner, with several riders on the ground, did not intimidate the Antioquia, who risked the maximum to leave with an advantage over his rivals (Démare was second and Sam Bennett, third) final. "We were missing three runners and we could not work, but the team was watching me and that is also teamwork," said this sprinter who has already passed the coronavirus disease. "It is a special triumph after being confined without knowing if he would run again this year," he said in goal.
"But this Thursday I am on vacation," he said with a smile on his face, aware that this Thursday it will be the turn of climbers. The race reaches one of its two top finishes, a day of four levels of third and a spectacular conclusion in the hard Picón Blanco (7.8 km to 9.3%), in which it will be the turn for the big names of this test, which are not few: Carapaz, Landa, Mas, Valverde, Simon Yates, Evenepoel ... for the leadership that Grossschartner will try to defend.
Photos from as.com