From Pjanic to Arthur, an abyss
Since the Bosnian and Brazilian signings for Barça and Juventus respectively became official, one has continued to be productive for his club and the other ceased to be.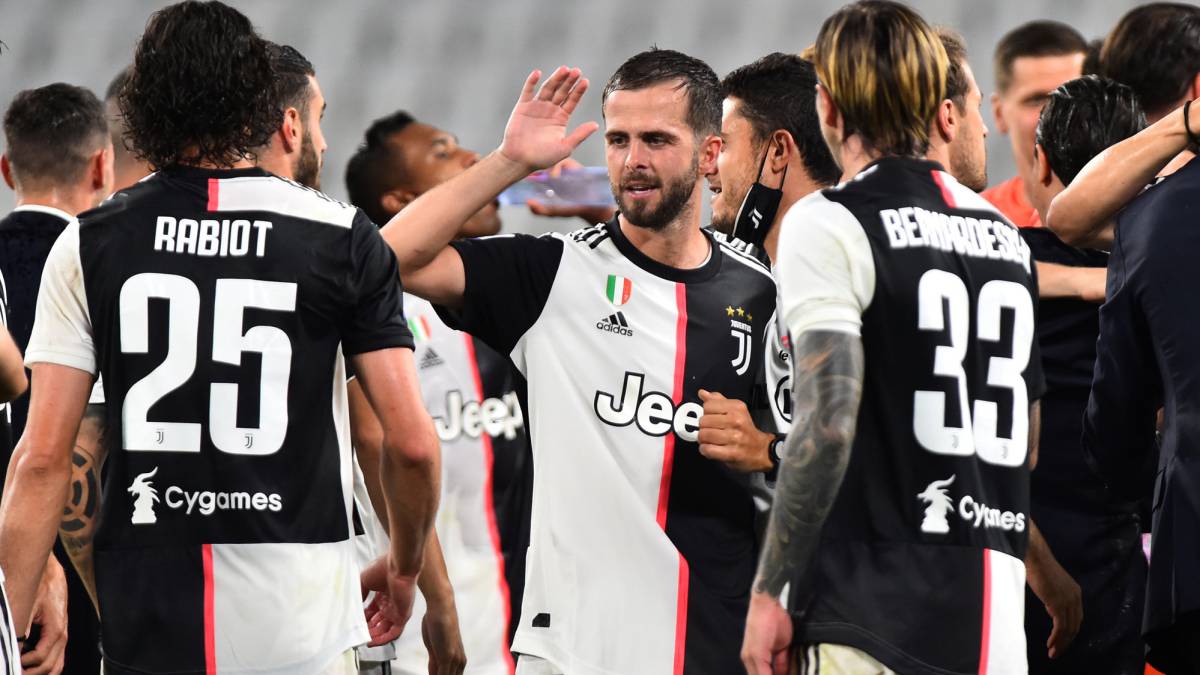 Last Monday, June 29, Juventus and Barcelona confirmed the Pjanic-Arthur barter for which the Bosnian would become a Barça player in the 2020-21 season and the Brazilian would dress as a bianconero from next September. The agreement, by which Barça, in addition, would enter 12 million euros plus five in variables, highlighted that Arthur and Pjanic would end the season in their current clubs, Barcelona and Juventus respectively. Well, since that announcement, Pjanic has played 325 minutes with Juventus in Turin and Arthur, zero with Barça.
At this time, Pjanic is still a decisive player for Juventus. Bianconero metronome, played against Genoa (74 '), Torino (49'), Milan (69 '), Sassuolo (57') and Sampdoria (78 '). Sarri did not line him up in games against Atalanta, Udinese and Lazio. Rotations for a 30-year-old player who celebrated the title in a big way and even sent messages to Barça via twitter after the Barça club congratulated him on social networks. There is more, Juventus considers Pjanic a decisive footballer to overcome the tie against Olympique de Lyon and travel to Lisbon with real options of winning the Champins on the back of Cristiano Ronaldo.
And while Pjanic plays normally at Juventus, Arthur has not done so at Barça since his transfer to Juventus was officially announced. And it doesn't seem like I'm going to do it anymore. After reluctantly playing (his gestures on the Balaídos sideline said it all) four minutes before Celta de Vigo just hours before traveling to Turin to pass the medical examination, he did not play again in the remaining six days ( Atlético, Villarreal, Espanyol, Valladolid, Osasuna and Alavés) .
Despite the fact that on April 29, Arthur issued a statement in which he showed his desire to continue at Barça, the case remained open and he finally gave his arm to twist and agree to barter with Pjanic. Arthur considers that Barça has treated him as a simple object. His response, far from rebelling against the situation and showing that the club was wrong about his departure, has been to abandon himself. His yawn in the stands of the Camp Nou against Osasuna, caught on camera the day Barça lost LaLiga, turned on the fans (and part of the dressing room). Arthur stopped being protected weeks ago by the club. The footballer decided to erase himself and go to Brazil to avoid training or playing this course anymore. His farewell to Barça, like his career at the club, has ended by being sad.
Photos from as.com