Five places that mark the season of Sekou Gassama
The blanquivioleta player, on loan at Fuenlabrada, is having a difficult year professionally and personally. He is now confined to A Coruña.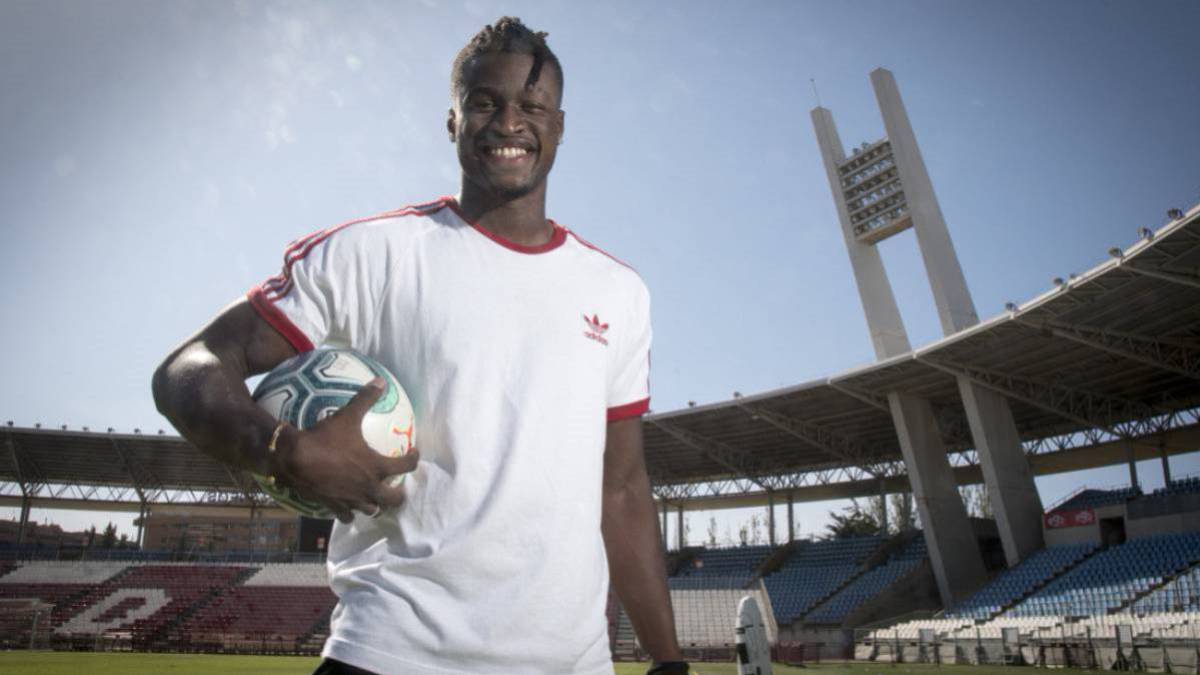 Hardly Sekou Gassama, born in Granollers, but of Senegalese origin, will forget the 2019-20 season that for him has not yet ended. After playing on loan at Valencia Mestalla last season, he returned to Almería last summer to start the Second season and did it as a shot. He scored five goals in the first six days being key in the team from Almeria then trained by the Portuguese Pedro Emanuel, which earned him to be designated the best Second player in September. Then he stopped scoring and the Portuguese was dismissed on matchday 14. With the arrival of Gutiérrez, formerly known as Guti, the Senegalese moved to the background and as if fate wanted to wink at him, he only scored one more goal with the Almeria: to Fuenlabrada, on December 15,
Then the real Russian roulette for the striker began. The club from Almería wanted to increase its spending limit in the winter market and set out to make a series of sales worth 20 million euros in Arab countries. One of the players who entered that operation was Sekou, who even went to travel to the United Arab Emirates, but LaLiga did not pass the transfers and had to turn around. There, Real Valladolid was quick to offer 400,000 euros, buy the player's pass and, later, send it on loan to Fuenlabrada.
In the Madrid team he could only play two games before the pandemic because he was injured and then the confinement in Fuenlabrada came. The Senegalese recovered and arrived in good condition on the return from football. Since then he had played seven more games scoring three goals. One to Tenerife (1-0) and two to Numancia (2-0) contributing six key points to the Madrid team that had to play their entry into the promotion playoff against Deportivo on the last day. And then what embarrasses Spanish football happened. Fuenlabrada traveled to A Coruña and positive cases were diagnosed. 28 in total. All the expedition confined. So there is Sekou Gassama, the Real Valladolid player, confined to a hotel in A Coruña, not knowing what will become of them professionally and waiting to be able to return home and rest to join his original team. When Sergio González's team returns to training, the team should be ready to try to convince the coach that he has a place in Valladolid after a year marked by places: Almería, United Arab Emirates, Fuenlabrada, A Coruña and Valladolid.
Photos from as.com