Enric Mas: "If I can't improve my Tour 2019, badly we are going ..."
The leader of the Movistar for the next Tour attended AS to assess the new situation of cycling in a year in which he debuted at the head of the Spanish team.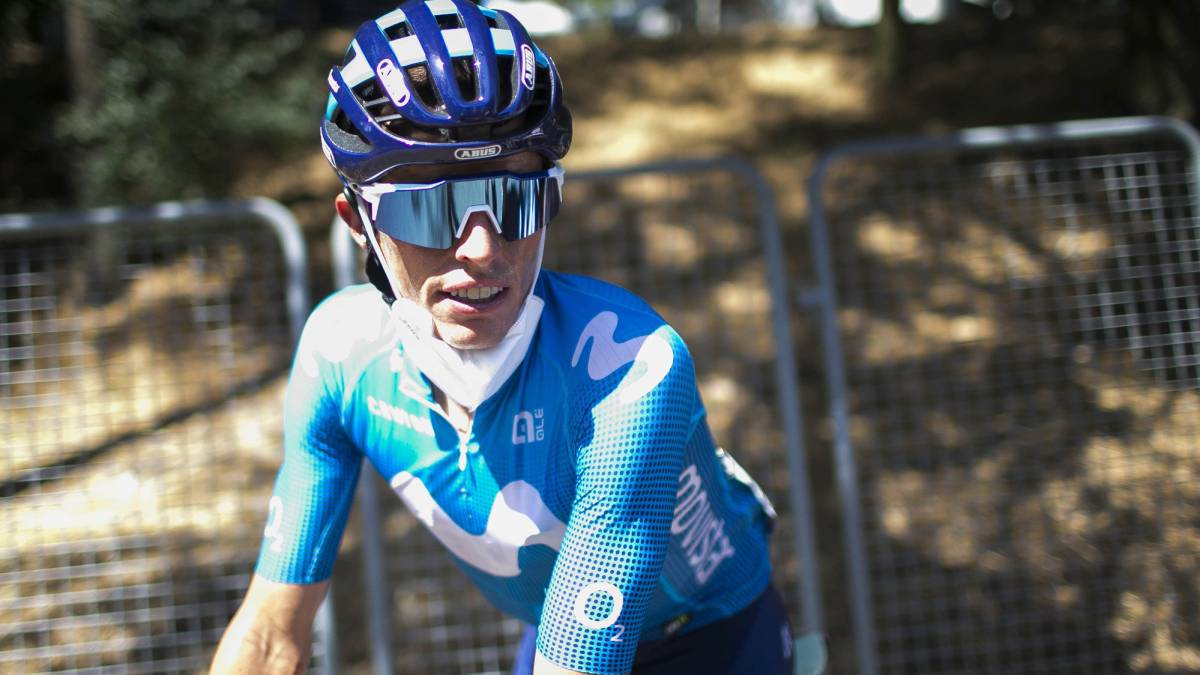 Enric Mas, despite his youth (25 years), has had to soon learn to live with the pressure. His Vuelta 2018, with a second place and victory in the queen stage, hung him the poster of great promise of Spanish cycling. From the quarry of the Contador Foundation, who came to name him his successor, and polished in the Belgian Deceuninck, this 2020 he arrived at Movistar to confirm all those expectations at the head of the main national team. Laughing and friendly, he attended AS at the Vuelta a Burgos, his first examination after the pandemic.
First days of competition after the break. How about the first feelings?
After so long without competing, very happy and I felt good. But I only took a couple of days, with a climb like the Alto del Castillo of the first day in which what was really required was a minute and a half of intense effort, so I can't know my real level either. But in the previous training sessions everything went very well.
Cycling has been identified as one of the sports that the pandemic could make it more difficult for him to return. Is it difficult for a runner to abstract from all that and go back to a platoon of 150 or 200 runners?
Look, I think we are aware that we will all get sick sooner or later. It is something that I have assumed. For now we are inside our bubble, with all the measures that are being put in place. But it is also not necessary to be a stranger that we can be infected at any time: in any detail, in an elevator, in a hotel ... So it is better not to have that in my head, comply with the rules and do my job.
A year in which you were the undisputed leader for the Tour de France, have you thought that it could be your year and that the pandemic has upset everything?
I don't know if my year, but improve my performance of the last edition at least. It is that if I do not improve it, we are going badly ... But it is the Tour and you have to be aware of how hard it is and of all the setbacks that can occur.
What would you sign to have gotten the day you arrive in Paris?
Very simple, general and stages. Being there competing to the end with the best and fighting for some partial victory.
Didn't you think that you are still young and that perhaps it would be smarter to fight for victory in a race like the Vuelta in which you already showed what you are capable of?
The idea, and more than all the change in the calendar has meant, is to reach the top of the Tour and take advantage of that form for the World Cup. Honestly, a Tour in October and November I see right now less accessible to me, but this is an opinion now. My goal is the Tour and, looking at the calendar and everything that could happen if everything were to stop due to a coronavirus outbreak, I don't think any further. Then we will adapt.
Nairo, Landa, Carapaz ... there have been several cases of important runners who have come out with some controversy from Movistar. Doesn't that make you think that maybe it wasn't the right team?
I have not seen them speak ill of Movistar and I have no idea if something happened because I was not in the team, nor am I going to comment on other riders. I only know that I am delighted to be here, and that I really appreciate being in a home formation after several seasons in another culture. For now I am getting to know the team, my teammates ... and I have to say that, at the moment, everything is going well.
Bernal, Evenepoel, Pogacar ... and Enric Mas. Does being on that list of young people who aspire to everything add more pressure? Do you like to appear there?
I just haven't made that list and I don't know if I'm on it or not! It's something I don't think about. It is true that now there are runners who exploit much younger and perhaps before that was rarer. But I think it's a good thing.
Photos from as.com