Endesa Super Cup: Madrid and Barça can be seen in the final
The schedule for the Super Cup, which will open the 2020-21 season: Madrid-Tenerife and Baskonia-Barça, has been made official.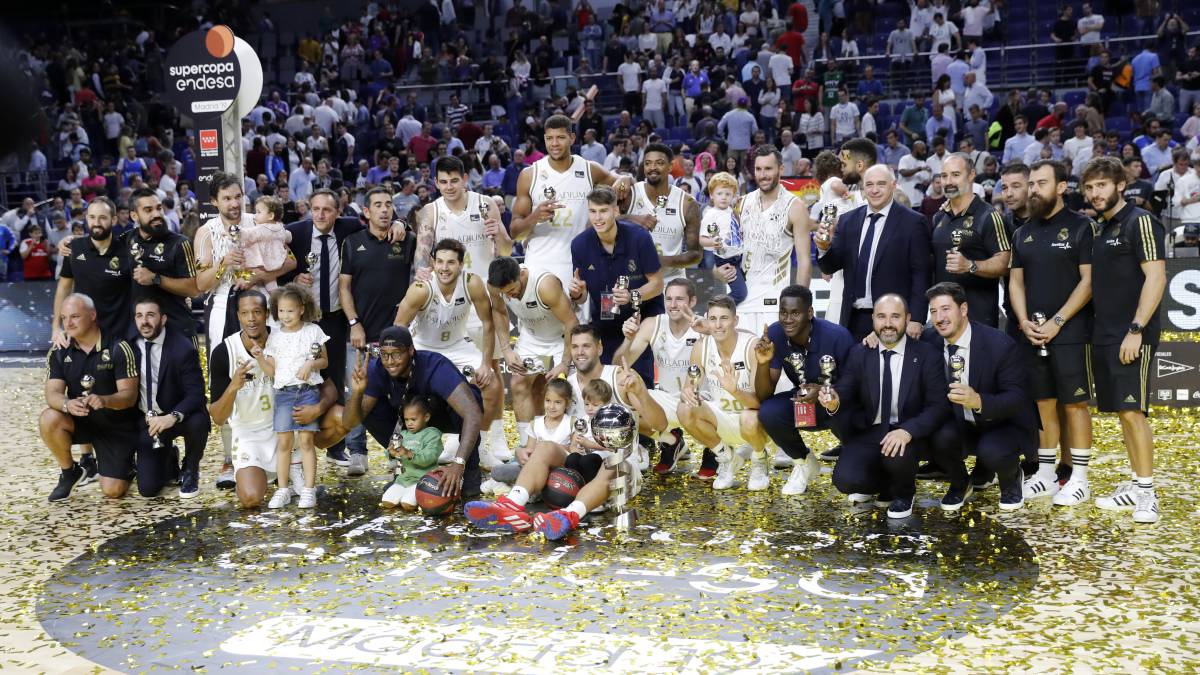 The matches of the 2020 Endesa Tenerife Super Cup are now official, which will be held on September 12 and 13 and will again be the first tournament of the 2020-21 season. The draw was held this Wednesday at 12:00 in the Noble Hall of the Cabildo de Tenerife. The table has been revealed, and the first semifinal will be played by Real Madrid and Iberostar Tenerife, while in the second, Barça will play with Kirolbet Baskonia, recent champion of the Endesa League.
After the clashes are official, it is known that Madrid and Barça will not face each other in the semifinals and that they will only be able to do so in a hypothetical final and if both win their clashes. The Whites, in the midst of rebuilding their squad, will do so with what is a priori the weakest rival, but after having fallen unexpectedly in the Exceptional Final Phase against San Pablo Burgos and MoraBanc Andorra, staying out of the semifinals.
The Barça team, which has seen Svetislav Pesic leave and a Sarunas Jasikevicius arrive that will officially debut in the Super Cup, will play against Dusko Ivanovic's Baskonia, a team against which he fell precisely in the Final Phase of the ACB, losing the title and ending a season that promised a lot and ended in nothing.
Photos from as.com