Cycling returns to a thousand an hour with Grossschartner triumph
The Austrian from Bora is the first leader of the expected Tour of Burgos on a first day that had falls and fans. Evenepoel was the protagonist. Valverde finished third.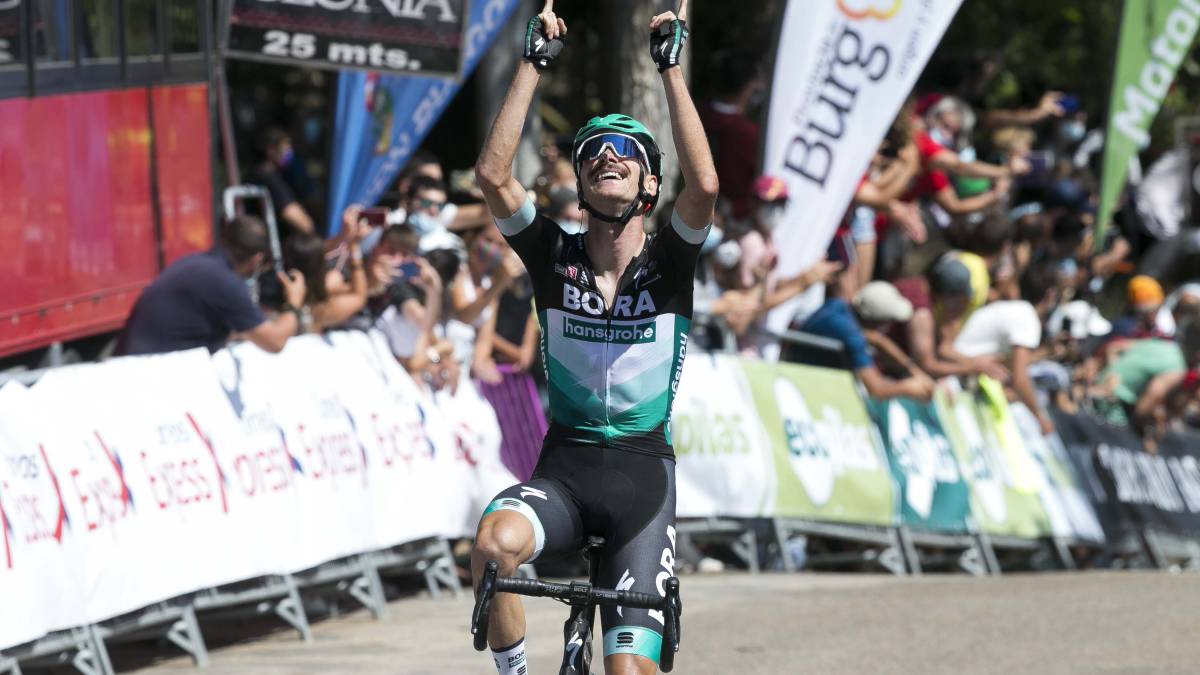 The Vuelta a Burgos had been renamed the most anticipated race due to the fact that it was the first major event after the break due to the pandemic. And it did not disappoint in a first day that had absolutely everything. A spectacular stage that ended with the triumph of the surprising Felix Grossschartner, a complete Austrian rider from Bora who was the strongest on the climb to Alto del Castillo in Burgos. A triumph of merit for the names that wanted to be the protagonists, with a brave Evenepoel, who returned to show his enormous strength, but did not give him to win on a day where his partner Alemaida was second and Alejandro Valverde, leader of a Movistar very active, he was third.
The day began in the Cathedral of Burgos, under strict sanitary measures, and the withdrawal of two runners from Israel as a precaution after being in contact with an infected colleague. The cyclists, all with masks, until the flag was hit, which was when the old normality began to be glimpsed. A getaway formed by Jetse Bol (Burgos), Gotzon Martín (Euskaltel), Diego Pablo Sevilla (Kometa) and Kiko Galván (Kern Pharma) were leaving ahead in what made us think like a day with a classic script.
But everything blew up when there were still 60 km to go. The strong wind caused two falls (Henao and Leemreize abandoned) and fans that made the peloton jump into a thousand pieces, with Movistar and Evenepoel's Deceuninck taking advantage of the situation. The Belgian, not happy with that, starred in an escape attempt that started with an amazing power and 40 seconds of advantage, which were diluted when the young cyclist realized that they were not the best conditions to ride alone.
Finally, it was Grossschartner who knew how to start on the final climb at the moment and with the necessary force to arrive while the favorites were watched. The leader will start this Wednesday in a more comfortable stage on the way to Villadiego, although with the excitement of seeing if the desire shown on Tuesday by the riders returns to leave a great day of cycling. A sport that celebrated its return in style.
Photos from as.com