Cepeda, with visa problems to fly to Europe
Ecuadorian cyclist Alexander Cepeda regretted that his visa was denied due to a document that his team, the Androni, sent incorrectly.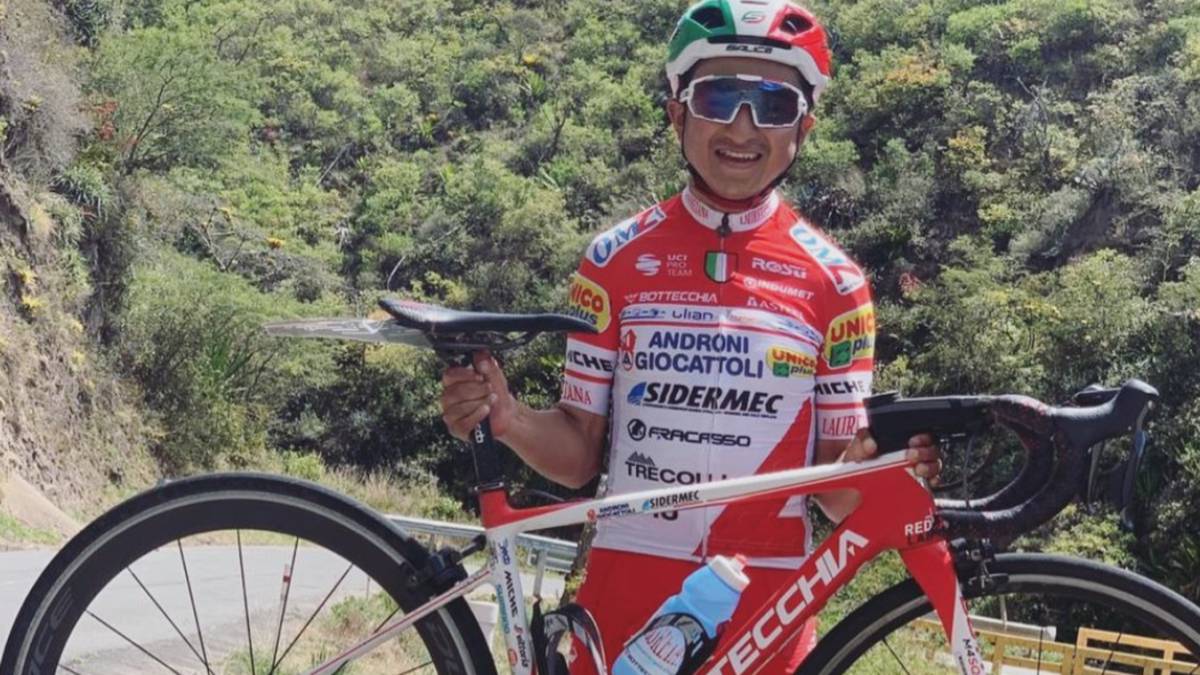 Ecuadorian cyclist Alexander Cepeda regretted on Saturday that he had been denied a visa for a poorly prepared document from Italy, but said he will do everything possible to go to tournaments in Spain, Italy and France in the remainder of 2020.
"After three weeks of efforts to obtain the visa, I have just been denied it, I have been told that a document was wrong, it is a document that my team, the Italian Androni Giocattoli Sidermec, has sent wrongly. But with the team we are seeing what we are going to do to resume the efforts and be able to travel, "said the cyclist.
Cepeda, 22, told Efe that the biggest dream of his life "will be to play the Tour de France very soon", after "the fabulous 2019" he had, with his international debut in Colombia, which earned him to sign last August with the Italian team until 2023.
Then he insisted that he longs to have the support of the embassy of his country in Italy so that, once the document in question has been corrected, he can travel next Monday, although he remarked that if that process is delayed, he should try it at the end of July.
"We are seeing with my team what else we do, to try again and be able to be in Italy soon. I plan to concentrate in Sierra Nevada for a circuit in Spain and from there travel to Italy for two races and also compete in France," he assured. . Before arriving at Androni Giocattoli-Sidermec last August, in March 2019 he joined the Colombian Avinal-GW, with whom he had a great season.
Highlighted the preparation completed since May with Richard Carapaz, Jonathan Narváez, his cousin Jefferson Cepeda and other cyclists. "It has been very good, my coach's planning has been met and I have had some great data (marks) in training," he added.
Photos from as.com