Ceballos: "I don't know what Madrid is going to do with me"
The Utreran footballer gave an interview on Sky Sports in which he speculated on his departure from the white club and was loved by Arsenal.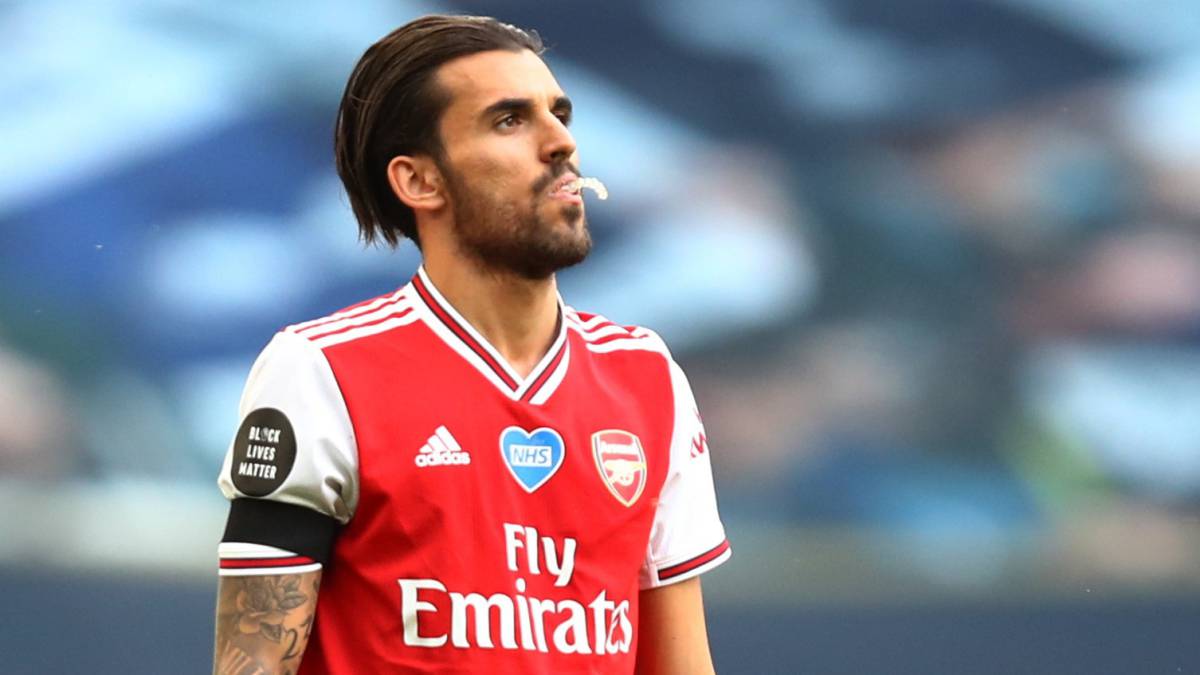 The Spanish Arsenal midfielder, Dani Ceballos, is clear that he is "very happy" in the English team, where he is on loan from Real Madrid until the end of this season, and warns that he is now waiting for what he decides with his future the Madrid team to see what is "the best" for him for the next campaign. "Right now, I'm only thinking about the next games because if we win them, we have some chance of qualifying for the Europa League. After that, I have to be calm and return to Real Madrid, who has to make a decision because I have a contract there for the next three years, "Ceballos said in an interview with 'Sky Sports'.
And when the Madrid club makes a decision in this regard, the Andalusian footballer, who is about to turn 24, will sit down with his "family" and his "close people". "And I will see what is best for me next year," admitted the one from Utrera. "But the truth is that I am very happy at Arsenal. It is a club where I already have a year of experience, so it would be very easy to return, I would not have to adapt to a new league or a new club with a coach and different players. I think it would be a good step for me, but my future depends on Real Madrid and at this moment I do not know their decision, "he warned.
Ceballos did not enjoy the confidence of Zinédine Zidane, quite the opposite than with Mikel Arteta at the English club. "I love the way he sees the game and the things he likes about soccer. He is very smart to be such a young coach, it is as if he had spent a lifetime in soccer before," he stressed. The midfielder pointed out that the former Basque player "knows a lot about various aspects of the game and works well tactically", without forgetting that "he has spent a lot of time with Pep Guardiola because he has many of the same characteristics as him." "I think he is a coach who will be among the best in the world in the future," he warned.
"I am a more technical and tactical player than before"
Furthermore, at present, he believes that Arteta is "very happy" with his performance and with his "way of playing", especially when he has "the ball, but also when he does not " "We also talk a lot and work a lot on the defensive aspects of my role, my position on the field when it is time to defend," he said, clarifying that, "of course," he would like to play "a little later", but that he is "comfortable" where he is now further delayed by the 'gunner' coach, an "unusual" position for him as a defensive pivot. "I think I have improved a lot. The truth is that today I am a much more tactical and technical player than I was before, and in any position in which the coach needs me, I will try to give my best performance," added the former Betis player.
He also reiterated that they have felt "very comfortable from the beginning" at Arsenal and that "in no way" regrets having left on loan. However, a muscle injury and the departure of Unai Emery made him live a complex moment because Arteta did not count on him as much and rumors of a possible march arose. "When you get injured and don't play, you start to have some doubts, but I spoke with the coach and we agreed to find a way to continue together. He told me that he knew me very well and that he had followed me a lot in Spain. He supported me a lot," he celebrated. . In addition, Ceballos was used to Spanish football "much more tactical and technical", as opposed to that of the Premier League, "much more physical."
"Here, the best teams - Liverpool, Manchester City, Manchester United - are also the most physical. It was difficult for me to adapt to that and get used to the rhythm of the game, which was more or less what I expected because I knew the speed was going to Being very tall, but after my injury, I came back and reached a very good level. Since then, I think I have progressed a lot both physically and technically, "he stressed. "I trained to my limits and now I have a very high physical level. That, combined with the part of my game that the coach likes, which is having the ball and being the protagonist, means that now I am a player who fits his team", said the Andalusian, who is now fixed on the team. "That has been thanks to Arteta, but also thanks to what I have done and what I have demonstrated in the field," he warned.
Finally, after a negative year in the Premier League and in the Europa League, but which could be saved with the FA Cup title, Ceballos considers that Arsenal will once again be competitive. "See if I can say this in a way that doesn't make people angry, but Arsenal is a gigantic club that is sleeping and that at any moment could wake up and make people dream again," he said. "I could go back to where I should be, among the top four clubs in the Premier League and even fight for the title. When I can take that step, I am sure it will be one of the best teams in the world," he said.
Photos from as.com