Casartelli: 25 years of a death that changed cycling
The Italian, who was the current Olympic champion, died in the 15th stage of the 1995 Tour de France at the age of 24 after a sharp fall. The helmet was not used.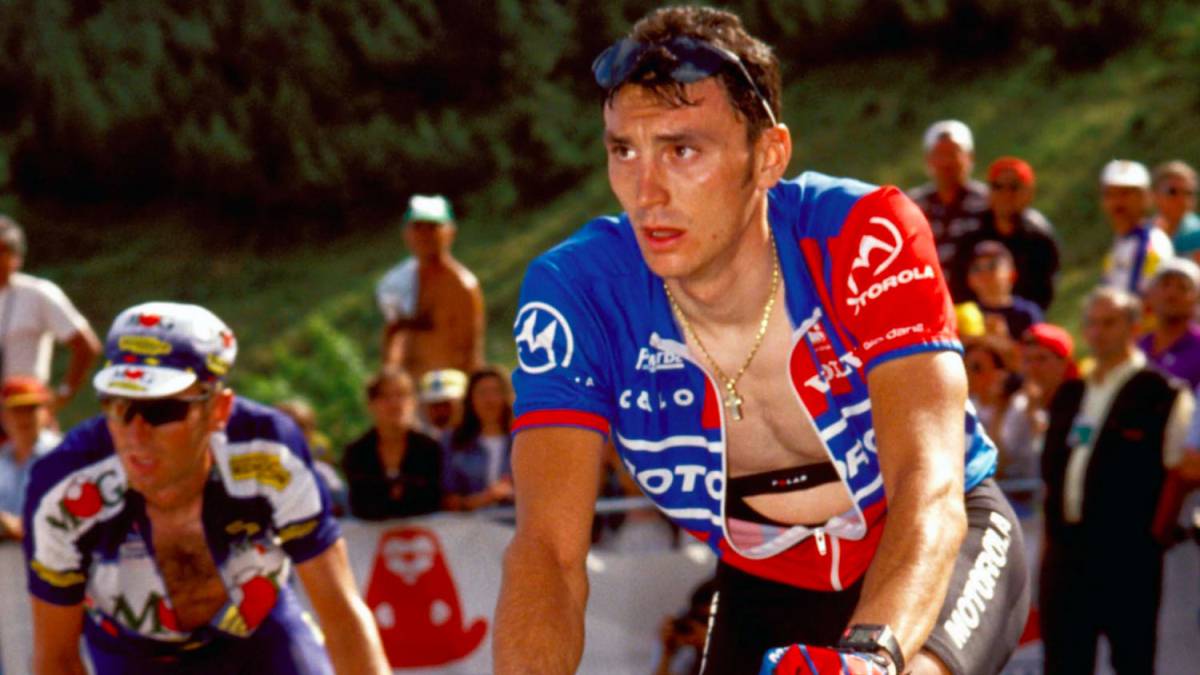 On July 18, 1995, on a hot afternoon on the French roads, the Italian Fabio Casartelli left his life after a group fall in which he took the brunt of the impact by violently hitting his head with a curb. It was the 15th stage of the Tour de France, on the descent of the Portet d'Aspet, at a speed of around 80 km / h, on a day that had the Tourmalet as a main course. He was quickly evacuated by helicopter, but died shortly thereafter in the Tarbes hospital. At 24 years old (he would have turned 25 in August), the Italian's life was coming to an end. In the ranks of Motorola on that Tour, Casartelli was the reigning Olympic champion after his triumph at the Barcelona 92 Games. The images of the Italian on the ground in his last moments of life are still remembered.
During the stage, the organization only informed the directors of the death. The riders gradually found out upon their arrival at the Cauterets goal on a day in which Virenque took a victory and in which Indurain was able to maintain his leadership in a solvent manner, leaving his fifth Tour on track, although that day that it was the least important thing. The next day, the cyclists did not compete. There was a minute of silence in Tarbes in memory of the deceased Casartelli and at Pau's goal, the Motorola entered the front. A day without official times but with economic prizes, which were destined for his life and his son, who was born few minds before the fatal event. On that Tour, the Italian braced number 114. That day, his bike also made that stage, on top of the Motorola car that picked it up after the fateful fall.
The debate about the helmet increased
In those years, as usual, no runner wore a helmet to protect the head. The debates arose if its use had saved Casartelli's life, something that will never be known, but it did mark a before and after in the corridors to raise awareness. Another tribute that the Italian took on that 1995 Tour was the victory of his teammate Lance Armstrong, one of the few that remain in his record after the doping cases. It was on the 18th stage, ending in Limoges. The American entered alone and with his arms pointing to the sky. "I have no doubt that two riders were on that bike," wrote the Texan in his book, My Return to Life. It was not until 2003 when the helmet became mandatory after the death, in another accident, of the Kazakh Andrej Kiwilew in Paris-Nice.
Photos from as.com