Carrasco: "A point out is good, but we wanted to win"
The Belgian, who caused the two penalties in favor of Atlético, analyzed the match on Movistar: "The team has a good mentality, not because the rival gets a goal, we drop our arms."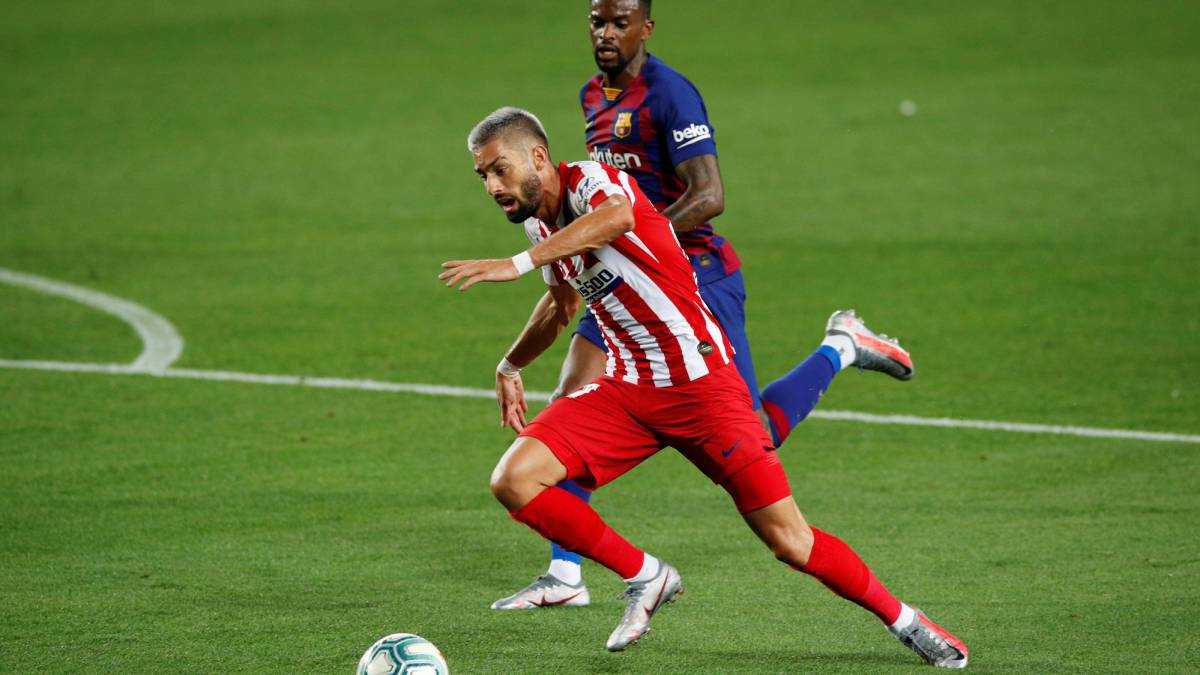 Yannick Carrasco, protagonist in Barcelona-Atlético when he provoked the two penalties for Atletico's goals, attended the Movistar microphone to assess the 2-2 at the Camp Nou.
What is your assessment of the party? Do you feel it has been your best performance?
Happy, well, we always want to win. The team played a good game, but bad luck that we did not get all three points, we have to keep working.
Is this point enough?
We play against one of the best teams in the world and a point away is always important, but we want to win.
Good reaction from the team to the goals against
The team has a good mentality, not because the other team achieves a goal, we lower our arms, always to our own, working to tie and win
The key was speed?
The most important thing is the attitude and we have very good. Then we can lose or win but the important thing is the attitude
The third place for an increasingly accessible objective
We continue to do our own thing, now another game is coming and to work and get the maximum points.
Photos from as.com