Carapaz's odyssey to defend the Giro
The Ecuadorian, winner of the last edition of the Italian round, is in his country waiting to fly to Europe to compete.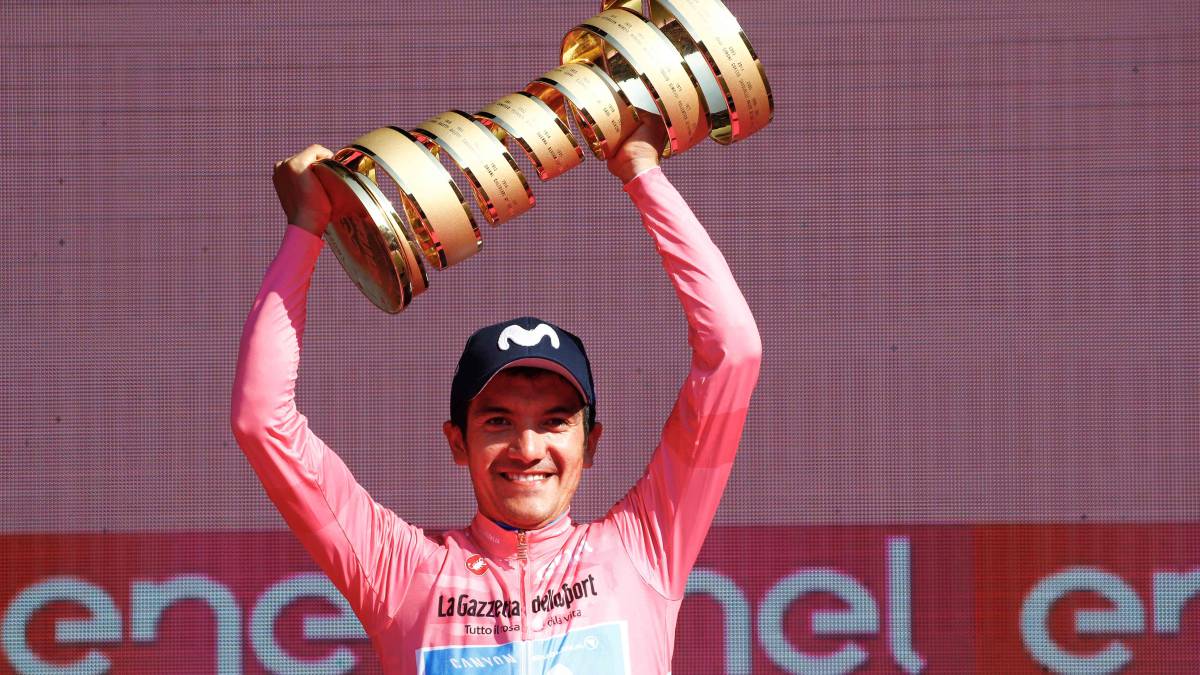 Richard Carapaz, winner of the last edition of the Giro d'Italia, has among his plans this season to defend the pink jersey. For this, the Ecuadorian is finding an infinite number of obstacles due to the current situation of the pandemic that endanger his presence in the return of the competition.
Last Tuesday, the European Union published a list of the 15 countries that were authorized to fly to its area. Ecuador is not on this list, the country where Carapaz is currently located, residing in his native Carchi. Colombia is not on the list of countries either. Despite this, the Colombian government has managed to charter a humanitarian flight for mid-July in which its athletes, including Nairo Quintana, will fly to Spain to resume their respective competitions.
According to the Ecuadorian newspaper El Comercio, Carapaz, along with several Ecuadorian athletes such as his teammate Jhonatan Narváez, have obtained seats on the flight that will depart from Bogotá. But the problems for the 27-year-old runner do not end there. Now, Richard will have to manage how to get to the Colombian capital on time, from which he is separated by more than 900 kilometers, to get on the plane to Spain.
The situation of the pandemic in Latin America is going through its worst moment, and that is why moving around will not be so easy for the Ineos corridor. Despite these problems, the same newspaper has reported that Carapaz is already working to obtain a safe-conduct pass that allows him to cross the Rumichaca international bridge to reach Colombia.
Such is the despair of the Ecuadorian who, in the absence of flights, is willing to do the entire journey by bicycle. Everything indicates that this feat will not be necessary, since his team plans to make a vehicle available to its riders so that they arrive in time for Bogotá.
Carapaz has planned, if he finally manages to land in Spain, to participate in the Tour of Burgos from July 28 to August 1. He will continue his preparation in the Tour of Poland, the Tirreno Adriatico and the Road World Cup, all to arrive in the best conditions on October 3 at the start of the Giro d'Italia, where he will try to defend his victory last year.

Photos from as.com