Carapaz and Ecuadorian cyclists will fly to Europe next week
The Ineos cyclist, along with Jonathan Narváez, Alexander and Alveiro Cepeda and Jonathan Caicedo will start flying next week for the return of the competition.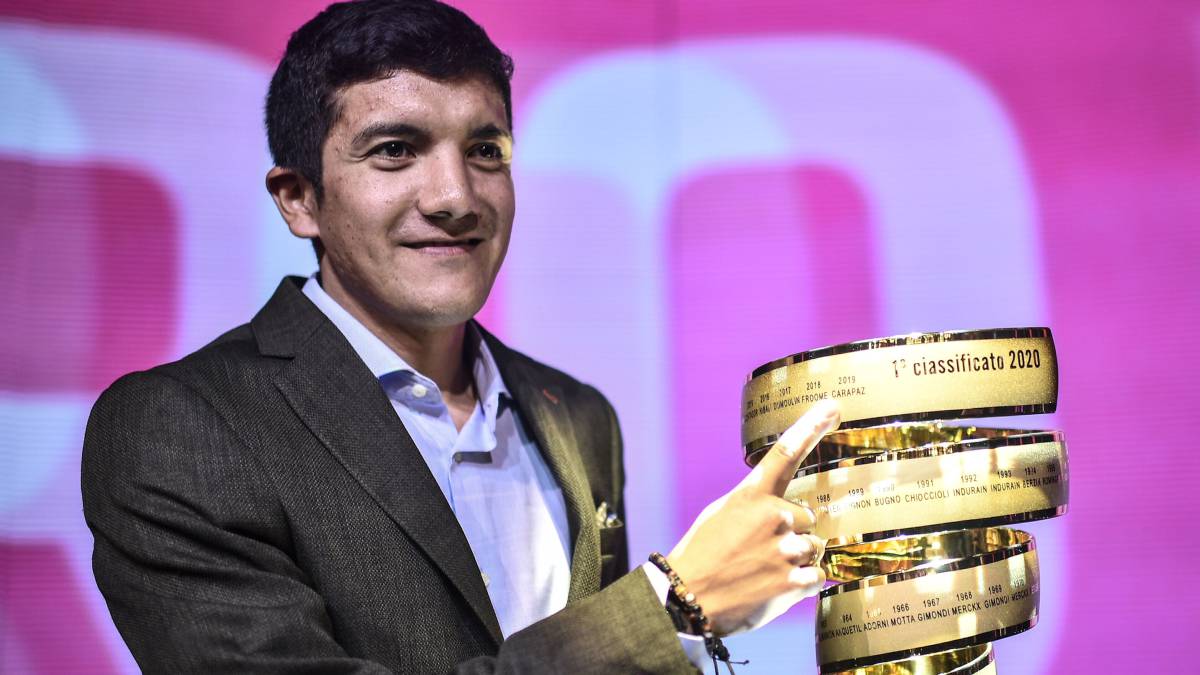 Ecuadorians Richard Carapaz, Jonathan Narváez, Alexander Cepeda, Alveiro Cepeda and Jonathan Caicedo will join their teams in Spain and England from next week, the Ecuadorian Sports Secretariat reported Tuesday.
Carapaz and Narváez will travel to Spain on July 15 and then join the training of the British team Ineos, which will participate in the Tour of Burgos from July 28 to August 1.
On July 21 Alexander Cepeda of Team Androni will travel; on the 22nd, Alveiro Cepeda, from the Caja Rural; and six days later, on the 28th, Jonathan Caicedo, from Education First.
"With the authorization of the Spanish government, which allows non-European athletes to enter their territory and without the obligation to comply with fourteen-day isolation, cyclists may travel to that country," the Sports Secretariat reported today.
Carapaz will then compete in the Tour of Poland, between August 5 and 9. Next, the Tirreno Adriatico will compete between September 7 and 14. And, finally, it will contest the Giro d'Italia between October 3 and 25, which it conquered last year.
Miguel Landázuri, director of High Performance of the Ministry of Sport, said that the cyclists asked for help to obtain, in the first instance, a humanitarian flight from Colombia, which implied a 30-hour land trip.
Landázuri added that if they traveled from Colombia they had to comply with the mandatory quarantine in that country, which complicated planning with the sports directors of each team.
"We started the negotiations with the Foreign Ministry to apply this humanitarian flight from Colombia, but we saw that the time was against the cyclists. We contacted the technical directors of their teams and it was possible to obtain a direct flight from Quito to Spain with the authorization from the Embassy of that country, "he said.
Photos from as.com