Barcelona 1x1: A disastrous match by Nikola Mirotic
Heurtel pulled a Barcelona that ran out of ideas in attack in the second half. Higgins missed the victory shot. Mirotic played a horrendous final.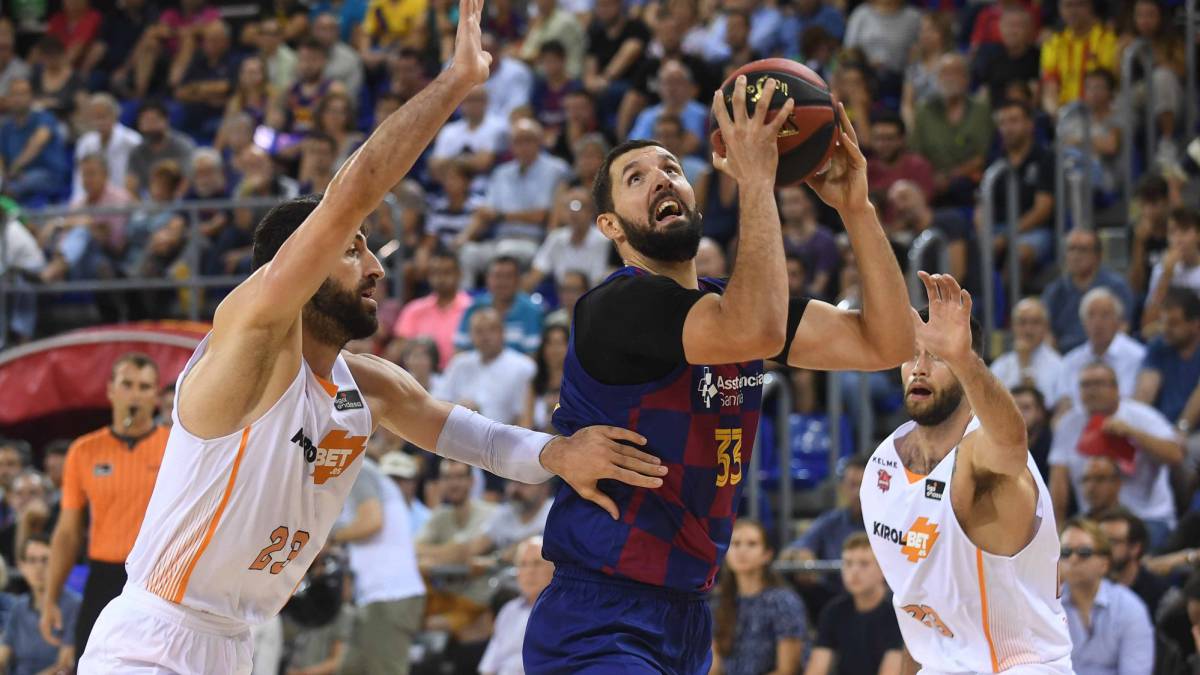 STOCK QUINTET
8. ADAM HANGA (2 valuation, suspense): It went from more to less during the tournament and showed it in the final: very physical, with no ideas in attack and worse than usual in defense. Wrong
22, CORY HIGGINS (14th rating, approved): It failed too much, including the winning shot on the horn, but at least it always tried and it added, although stumbled. More responsible than brilliant.
0. VÍCTOR CLAVER (5 valuation, approved): Good in defense as always, but more in the first half. Too invisible in attack throughout the game
3. NIKOLA MIROTIC (-1 evaluation, suspense): A painful game. Eliminated due to fouls in the middle of the fourth quarter. He only scored 8 points and 6 were just starting. 0/5 in triples, 0/1 from the personal line, -10 on the track. It never appeared, it was never in the final. A gigantic disappointment.
44. ANTE TOMIC (evaluation 6, suspense): Overcome by the physique and the interior intensity of the Baskonia. It started rebounding well and then disappeared.
SUBSTITUTES
0. BRANDON DAVIES (evaluation 5, suspense): Intensity and energy ... without control. Few ideas and errors despite its unquestionable dedication. He lost many battles in the areas.
5. PAU RIBAS: Did not play.
10. RONALD SMITS: He didn't play.
13. THOMAS HEURTEL (25th rating, outstanding): Barça already knows what they have missed this season, in which Heurtel had only played 5 games before this final phase. Extraordinary, he pulled the team and scored for pure talent but was left alone at the end.
18. PIERRE ORIOLA (5 of valuation, remarkable): Defense, concentration, delivery ... he did not put a number but he was intangible and he was on the track in many of the best minutes of Barcelona. Commendable, at least
21. ÁLEX ABRINES (0 of valuation, suspense): Invisible as in many games of the season. He leaves Valencia very questioned in his year of return to European basketball. In low form
24. KYLE KURIC (10 valuation, approved): Scored from the outside in the first half, when it seemed that Barça was taking command, but his wrist did not appear at the end, when his team was suffocating in attack.
Photos from as.com