Atleti rejects 25 million more Guendouzi for Thomas
Arsenal tries to reduce the Ghanaian clause by 50 million with the inclusion of players. It is the second offer that the rojiblancos reject, according to 'The Guardian'.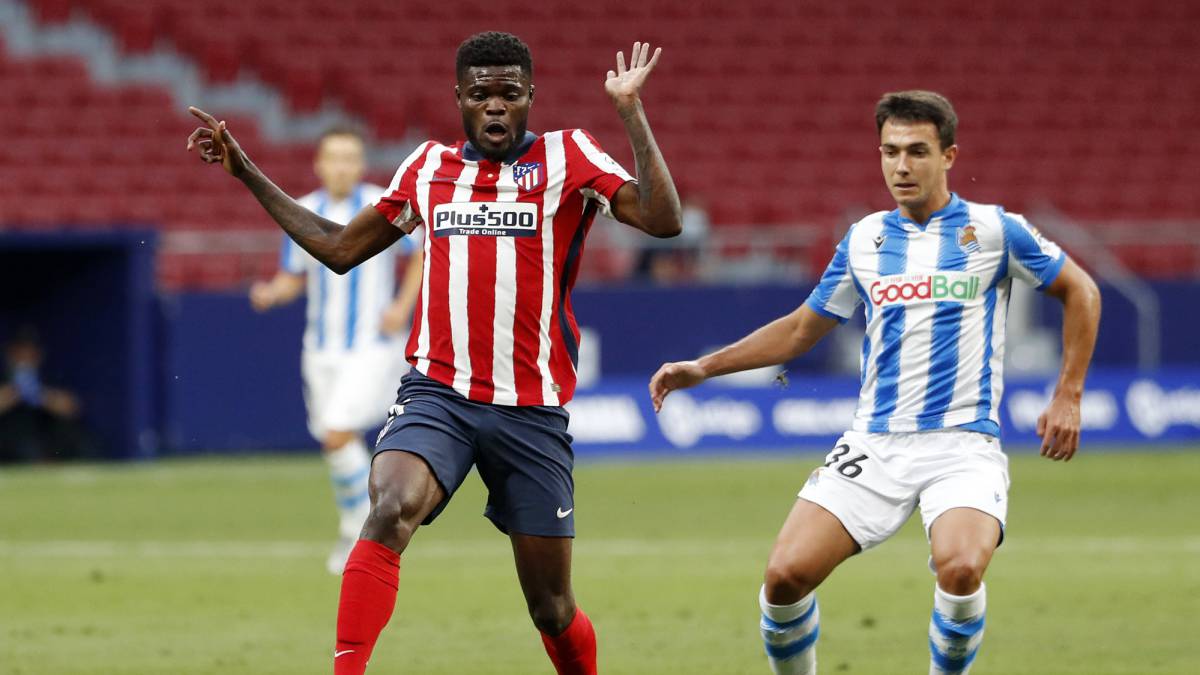 Thomas Partey's renewal with Atlético was taken for granted, but it does not finish closing and Arsenal does not stop knocking on the rojiblancas doors to ask. The 50 million euros that appear in the current clause of the Ghanaian kingpin and his salary, the sixteenth of the template, are not in accordance with his performance and status within the mattress organization chart. Therefore, from London they return to the fray with a new offer: Matteo Guendouzi plus 25 million euros, according to The Guardian. This would be the second time the gunner outfit has been formally launched by the 27-year-old. Both times the answer has been a resounding 'no'.
Thomas 'great supporter is Mikel Arteta, who would have declared his arrival as a priority to reinforce the battered midfield of the gunners' field. A 'machine room' whose damages have been increasing as the season progressed, among other things due to the fall of the other factor in the equation. Matteo Guendouzi, at 21, was one of the pillars of Arsenal of the future at the beginning of the season and enjoyed some stability under the command of both Unai Emery, first, and Arteta himself, later. However, the player's skills have collided with his attitude and the episode of indiscipline that occurred against the Brigthon last June has placed a large part of his suitcases on the doorstep of the Emirates Stadium.
Atleti himself would have already been interested in the situation of the French midfielder long ago, but it seems that no matter how much interest they have in his signing, losing Thomas is not an option. The '5' rojiblanco has played a total of 3571 minutes in the 46 games he has played this season, demonstrating the confidence that Cholo Simeone has in him. For this reason, renewal seems essential if the Wanda still wants to enjoy one of its stars.
Arsenal, according to the British media, does not want to pay the full clause of Thomas, but it is a matter of time that a team arrives at Atleti's offices with 50 million reasons to convince the player. With the Champions League on the horizon, they play the quarterfinals against RB Leipzig on August 13 (9:00 p.m.), the midfielder's contract improvement would remove unnecessary distractions for a maximum continental competition that was put on its face after the machado before Liverpool. It seems that Thomas and Atleti are condemned to understand each other, but better avenues have been broken by the arrival of a third party ...
Photos from as.com