Alves: "Neymar would make Barça a giant again"
The Blaugrana winger states that "if Ney did not return it was because of rancor. Playing with him or Messi is playing with 13, but you need a team."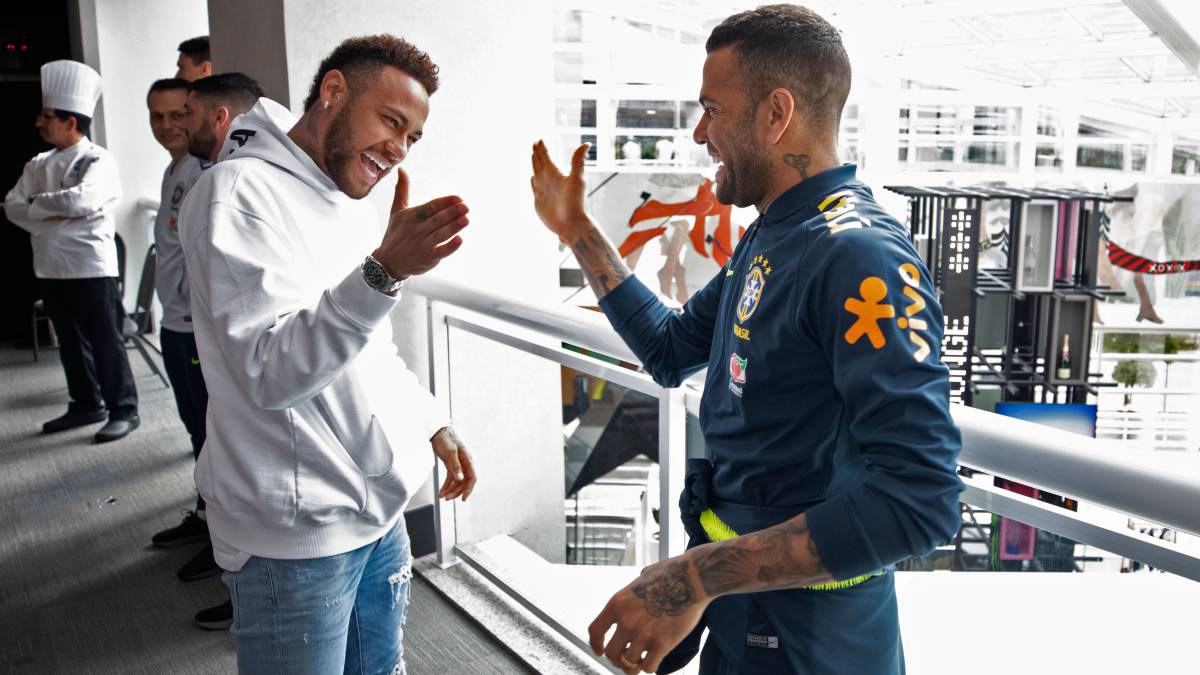 Daniel Alves, former Barcelona winger, believes that the solution to Barcelona's problems lies in undertaking the hiring of Neymar. "If Barça was not before because of Ney, it was out of rancor, but they know that it can help Messi a lot since Barça becomes a giant again. Football is increasingly balanced and that is why even if you have Messi, Neymar or Cristiano, Life is given to you by the team. If you play with Messi or Neymar it is like playing with 13, but you need a team, "he said in an interview with Catalunya Ràdio.
The Brazilian added that "Neymar would return to Barça ... he was the only one to whom I gave advice. To come to Barça. He had a mega-important offer from Real Madrid and I told him if you want money, you see Madrid, and if you want to be happy , you see Barça ".
The Brazilian added that Barça must ensure Messi's continuity as "it is the flag of this club. It would be the biggest mistake to let him go. It would be necessary to change the name of Camp Nou and put Messi on it for everything what he has given. To win things you need to be well wrapped up and now he is not. "
Photos from as.com