Alonso returns to F1 with Renault: all the teams he has competed in
The Asturian will start his third stage with the French in 2021 in what will be his 18th season in F1 after debuting in 2001 with Minardi.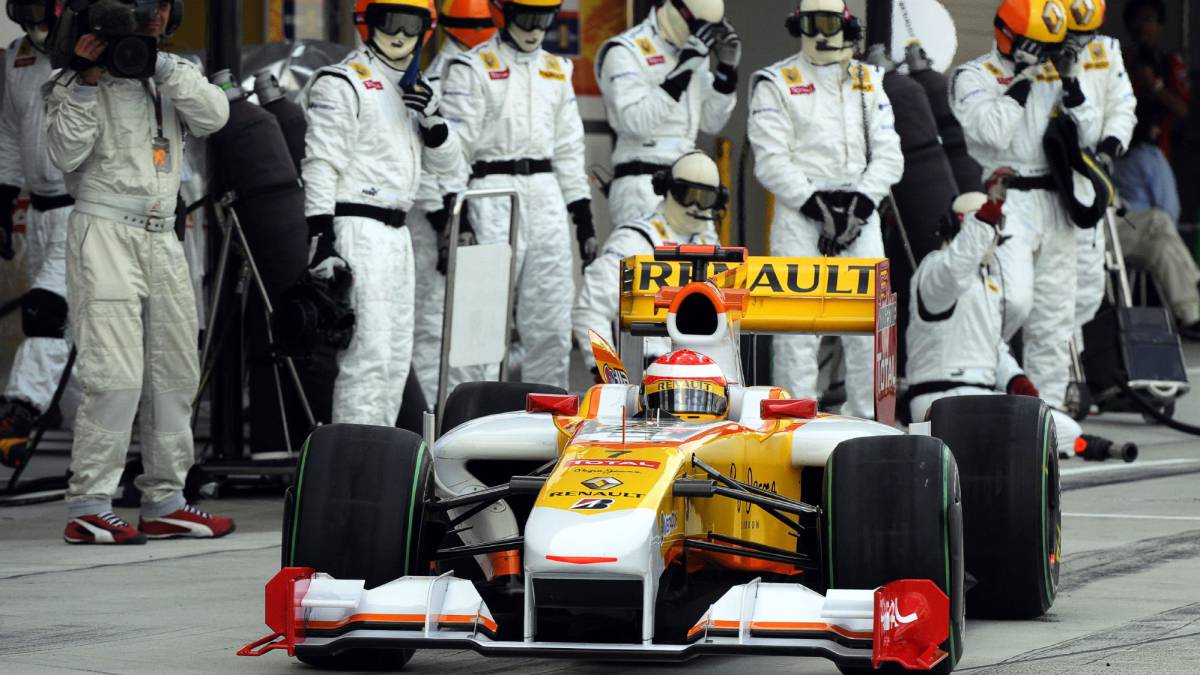 Minardi, Renault, McLaren, return to Renault, Ferrari, return to McLaren ... and third stage with Renault. Fernando Alonso will return to the grid of the Formula 1 World Cup in 2021 in what will be his 18th season as an official driver in the 'Great Circus'. Far is that March 4, 2001 in Melbourne when the Spanish debuted at the wheel of a Minardi at the Australian GP. In the middle between that date and the return in 2021 two world titles, 32 victories, 22 poles, 97 podiums, 23 fast laps and 312 great prizes contested. So it was at each stage:
Minardi
"Alonso was able to do things that a novice had never done before. He simply played with the car, and on the third lap he had already set the best time 1.5 difference. It was much faster than any other. I realized I had a completely different driver in front of me. We started long negotiations and finally signed a contract with us. " Years later, Giancarlo Minardi told how the decision to raise the Asturian to F1 was. Flavio Briatore did not hesitate with Alonso and decided to join him to support his arrival in F1 and took his representation so that Minardi was his shuttle. 17 Grand Prix with a tenth place in the German GP as best result
Renault
After a year as a tester and always with Briatore, Alonso made his official debut in 2003 with Renault. There began a spectacular tandem that brought the Spanish rider and the French team to glory. First poles, first podiums, first wins and two world champion titles in 2005 and 2006. Fifteen wins out of the total 32 carry the stamp of that wonderful time that went from 2003 to 2006.
McLaren
Alonso arrived as a two-time world champion in a box in which Lewis Hamilton was released, with the full support of the great boss, Ron Dennis. Difficult year in which he fought with the British for the title in a fratricidal duel within the Woking team that ended ... with the title for Raikkonen and Ferrari. The situation became unsustainable and Alonso decided to leave McLaren.
Renault (second stage)
The return home could not repeat the successes of the past, but it helped the Asturian to escape from McLaren and enjoy again. Two years of less relevant results, but still added podiums and victories, especially in 2008, the first of two years of his second time at Renault.
Ferrari
The Alonso-Ferrari union was the icing on the cake for a driver who turned a minority sport until his arrival into a mass sport close even to the pursuit of football. Everything was ready to go well, but despite the fact that Alonso had eleven victories and fought for several titles, he was runner-up three times, the feeling was not successful. Five years after landing in Maranello he left without having been able to add more world championships to his record.
McLaren (second stage)
The return to McLaren also seemed poised to be a resounding success with the British team's union with Honda again, but the dream turned into a nightmare. Surely Alonso's three hardest years in F1 without a single podium, multiple dropouts and situations that bordered on the absurd in the case of a champion like the Spanish. At the end of 2018, Fernando was leaving F1 ... until today his return with Renault has been announced for the third time. He will debut with them in 2021 a few months after turning 40
Photos from as.com