Alonso, a free man with hunger
After leaving the 'Great Circus', he has left his mark in Daytona, Le Mans, Sebring, Saudi Arabia or Indianapolis over the years. Now go back to F1.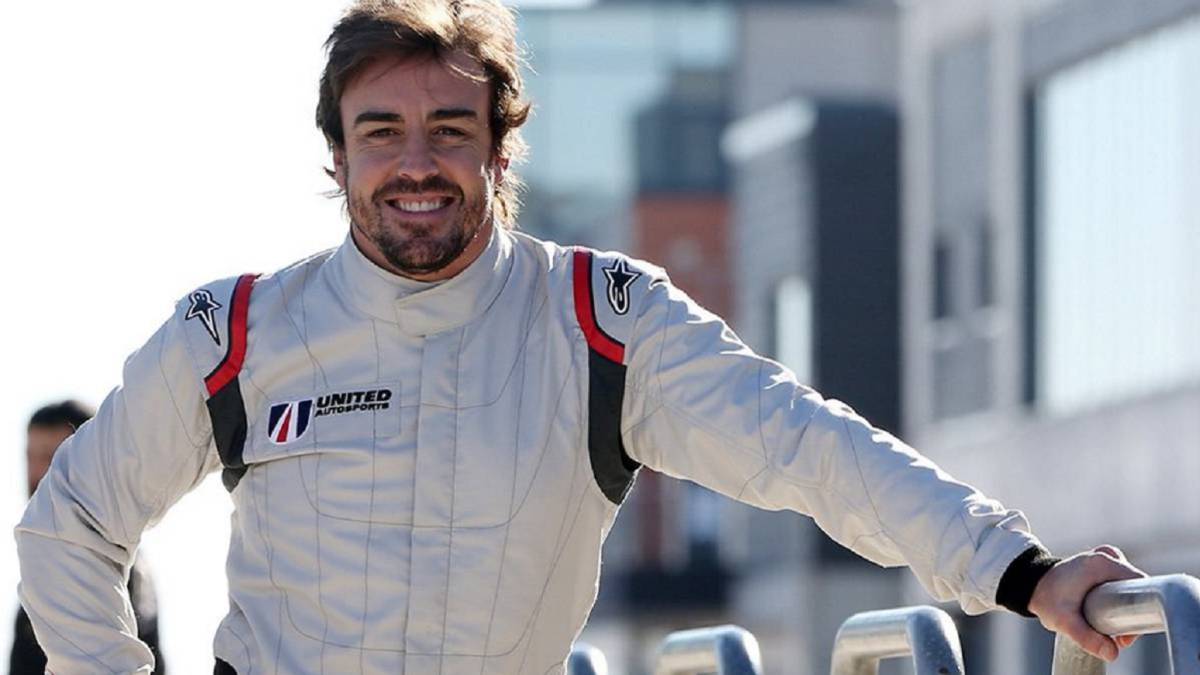 "I sleep when I am sleepy and like when I am hungry, sometimes there are other needs." One Monday of some year, laughing, in the Donovan restaurant in Melbourne, with a fillet mignon on the table and the beach of Sta Kilda bathing the view, we discussed the previous day with Fernando Alonso. Freedom. Want and power. Catching challenges as a way of life. There are not many free people in this world, there are not many who want and can, very few who are able to live on impulse, driven by challenges.
Fernando Alonso is one of them, the same person who one day competed in Formula 1 and managed to invent a sport for our country. The same one that managed to get on the podium, win and win the world championship with Renault. The same one that signed for what was then the best team, McLaren, for just one year later returning to his blue home before competing with Ferrari and leaving his mark on the legend above the team. The same one that later returned to that team, McLaren, in which no one closed the door to suffer one of his greatest failures and leave the sport that made him great amid the smoke of the engines of the two great champions, Hamilton and Vettel , and the recognition of everyone as one of the best pilots in history.
The same one that in this time has twice won the 24 Hours of Le Mans, has proclaimed himself World Champion of Resistance with Toyota or has shone in the Dakar, to give some examples. This is Fernando Alonso. A person who now wants and can return, is free to choose and has chosen to do so with Renault, with full powers and the almost impossible goal of making the current Clio of the French fly over the sports cars of the world. If anyone can do it, it is this Asturian genius, an unknown type because he wanted it and that in short distances it is the antithesis of the dark and sour character that those who do not know him insist on drawing.
Alonso is a guy with courage, heart and head, but above all he is someone who does what he wants and goes for it, also someone who is a friend of jokes and who does not usually fail his friends. In fact, he still has the same ones he knew as a child and someone who was his rival in karting is like his brother. Beyond here, entering its core is complicated and you have to show that you can affect the person and not the famous athlete and millionaire. Nothing easy, you have to be very good to get it. Logical in someone who has seen how they used their name for a long time for all kinds of things. But he is someone grateful who takes into account everyone who helped him, in the same way that he does not forget those who were not around when he needed them. That phrase from his first World Cup was not fully understood, but it went there, that of gratitude to his family.
Lover of sport, is also someone who gives for one thing and does not stop to dominate him. Or almost. It happened to him with golf, cycling ... It is extremely competitive. You just have to play a game of basketball with him to prove it. Fernando is not that problematic character that some paint, but someone who puts all his efforts into achieving what he intends and does not let anyone step on his ground. If it is there, it is to be the first. As the first was in some moments that were key in his career.
Win the world karting championship with the number 14, on July 14 and with 14 years of the hand of Genis Marcó, one that is not missing in his list of thanks. Then he went on to win awards with Formula Nissan in 1999 or that F3000 race at Spa with Briatore and Todt waiting under the podium. Until Formula 1. Debut with Minardi leaving snippets of the champion to come. Then Renault. First pole in Malaysia raising the index finger before the gaze of Michael Schumacher. The first victory in Hungary, doubling the German myth ... Until reaching its first title in 2005 in a dream season that was repeated a year later with performances for history in San Marino, Suzuka ...
And so until his signing by McLaren in 2007. He equaled points to his rookie teammate Lewis Hamilton despite the fact that Ron Dennis went on to say that they were competing against Alonso, when the reality was that the Woking team ended up penalized and with zero points for espionage . He could not take it anymore and returned to Renault to, with smaller cars, win races, including Singapore 2008, one that cost his mentor Briatore the expulsion of Formula 1 or the undisputed one from Japan, in addition to a podium in 2009 on the night of Singapore with a car that some called a yellow tractor
From there to Ferrari. Five unforgettable years of red in which he tried to be a champion with cars that did not measure up. Three runners-up and always above the cars in a team that suffered Newey, Red Bull and Vettel, despite the fact that, especially in 2012, he made it clear who was the best driver on the grid. Various disagreements with the address and a promise from Mercedes caused him to leave Maranello, but he finally had to stop at McLaren Honda.
We wore a thick veil. Although he had some exceptional performance as a pilot, see Baku 2018, the results were unworthy for a champion like him and he left Formula 1 to face new challenges. Aware that his talent and courage have given him the freedom that many dream of, these years he has made his mark in Daytona, Le Mans, Sebring, Saudi Arabia or Indianapolis. Now he returns to Formula 1. It must be that he is hungry.
Photos from as.com