Alonso finally finds a McLaren to trust
O'Ward and Askew, their drivers in the US, have already taken the podium with Alonso's car in the Indy 500. And the Mexican is 4th in the championship.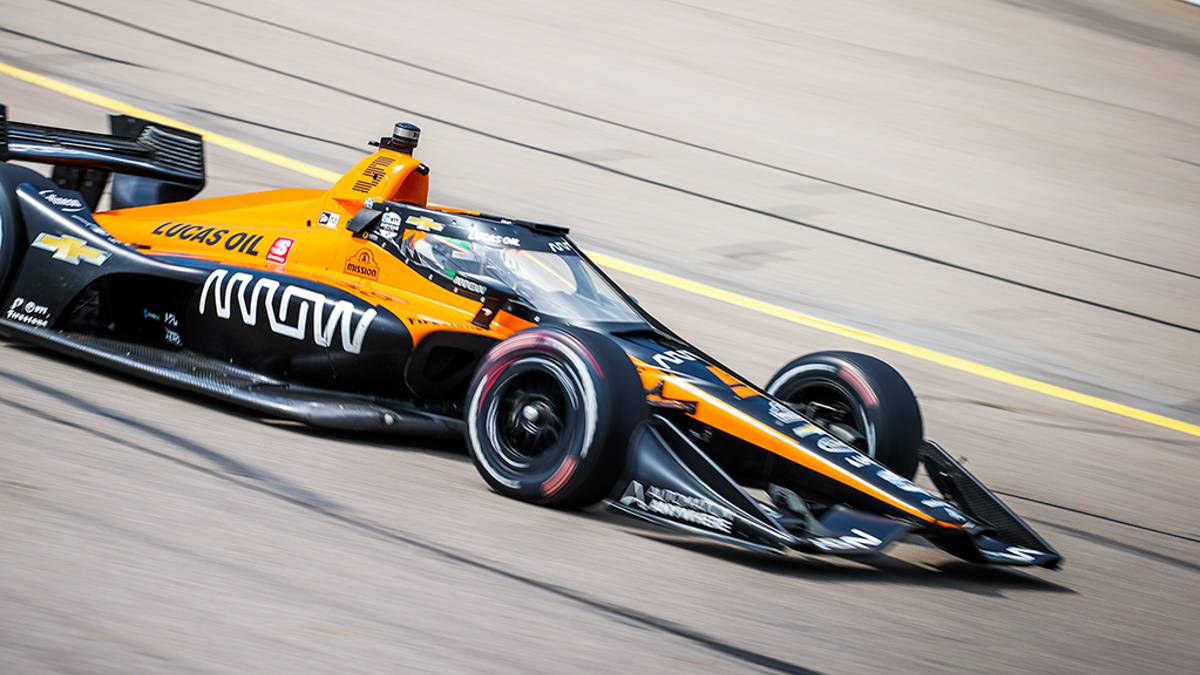 It is true, the latest news coming from the IndyCar is not at all positive ... The United States is still far from controlling a coronavirus pandemic that continues to wreak havoc on sports as well. Thus, the single-seater championship has canceled two more races (Portland and Laguna Seca) and reorganized its schedule with some other double. But in the purely sporty, yes there are good things to tell. And no, now we are not talking about Palou and his great start as a rookie (podium in Road América), but about a car that concerns another Spanish.
Y is that, finally, after so many years, it can be said that Alonso has a McLaren that he can trust. Looking at the background, that may be saying a lot. Because it is not necessary to do much memory to remember that the last experiences of the Asturian with the cars of Woking were disastrous. In Formula 1 it was three years of disaster after another with Honda and one of a slight recovery with Renault, and the only one the Indy 500 raced with (the 2017 one only had its colors) did not qualify him even for the race. from 2019.
With a record like that, anyone would have a hard time trusting such a team again, but this time the Asturian does have enough reason to really do it. This time, yes, McLaren has made a competitive car with which it has already taken podiums and fought for victories on the other side of the pond, and with which one can dream of doing something similar on August 23 at the Indianapolis 500 Miles , the last challenge Alonso has before returning to F1 next season from the hand of Renault.
So far, six IndyCar races have been held and McLaren has taken the podium in two of them, one with each driver, synonymous with the fact that his car is competitive. After starting somewhat discreetly in Texas and at the Indy GP, on the third date at Road América (which was double) came the first great result with the Mexican Pato O'Ward, who finished second in Race 2 after contesting the victory almost all the way to Rosenqvist. And in Iowa's last double, they repeated a champagne bath with rookie Oliver Askew (third in Race 1) .
But this American McLaren is not held by just a couple of loose results, otherwise it would not be explained that O'Ward was so well classified in the championship: fourth with 162 points and relatively close to Newgarden and Pagenaud, at 29 and 33, little for the more than 50 that can be achieved in each race. Of course, beating Dixon (featured with 244) seems difficult. That's what this McLaren is capable of, the same one that Alonso will find in the Indy 500 although with other colors (he will change orange for white) .
A much stronger project than the previous
What has McLaren changed to improve so much in one year? Everything. The only thing that remains is the Chevrolet engine. In 2019 they were presented to the Indy 500 with a car made in six months, without previous races and, most importantly, in an exclusive project of Woking. Now, they have joined an Indy team, the Schmidt Peterson, as they did in 2017 with Andretti, and run the entire championship. Thus, Alonso can rely on the Arrow McLaren SP to return to F1 having fought for the Triple Crown. Or even better.
Photos from as.com