AFE proposes a meeting with RFEF, LaLiga, CSD, Fuenlabrada and Depor to resolve the Second
The union already asked a week ago, when the problem originated in Riazor, to postpone the last day to the full and now it is asking for high eyes for the good of all.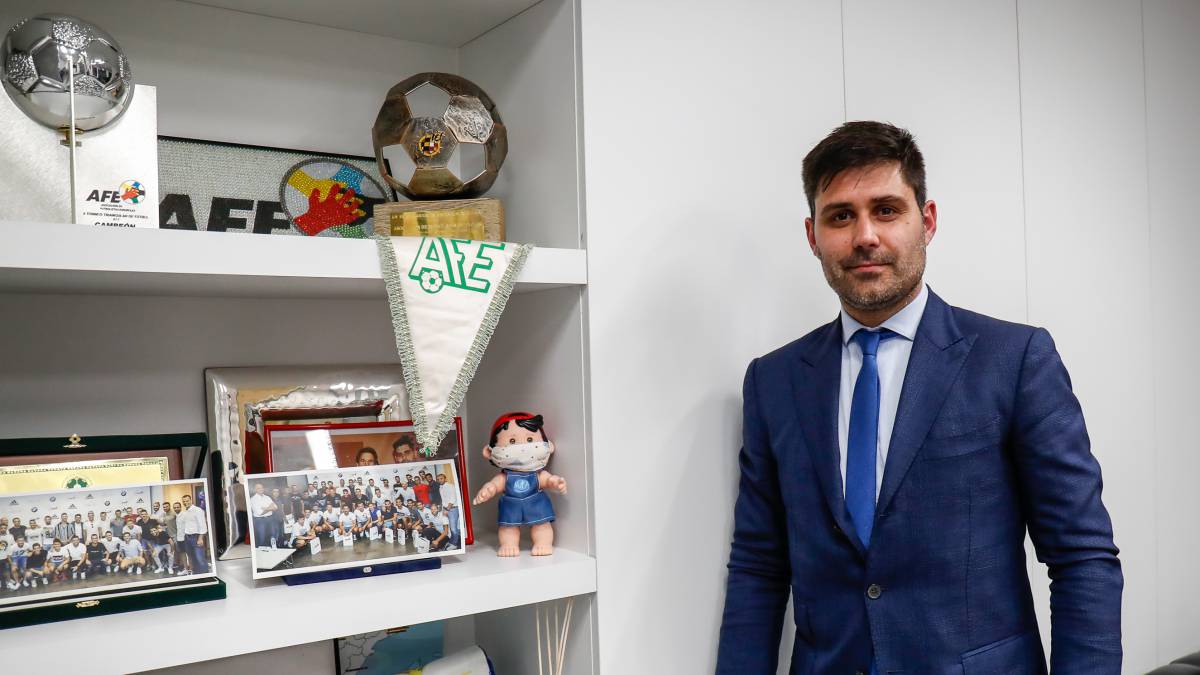 The Association of Spanish Soccer Players has transferred this Tuesday to all the parties involved in the 'Fuenlabrada Case', which has the Second Division stuck, the need to call a meeting this week to resolve the crisis and find a solution. The footballers' union has sent a letter to the Royal Spanish Football Federation (RFEF), LaLiga, Higher Sports Council (CSD), Fuenlabrada and Deportivo with the aim of adding their bit to unblock a mess that has soccer in suspense. Spanish.
AFE has been active from the first time this problem started. In fact, last Monday, July 20, when AS revealed the first positives in the Fuenlabrada expedition, and later the postponement of his match against Deportivo in Riazor corresponding to the last day of the championship at LaLiga Smartbank, he already spoke with forceful requesting that the whole day be postponed and not only the match that in the end was not played. Now, the union has collected information from all the parties involved, especially by listening to the captains of the affected teams, and has wanted to take this step to advance a problem that is in the hands of the Competition Committee but that, in all probability, it will have its continuity in Appeal, in the TAD and even in the ordinary courts by not leaving anyone satisfied with the proposed solution.
AFE, according to the different sources consulted, has not only proposed this imminent meeting in defense of the rights and interests of the footballers of Fuenlabrada and Depor, but also of the other professionals who have been or may be affected in the future with unimaginable proposals before the dispute of that last unified day (administrative declines, sanctions, League of 24 teams, etc.). The CSD, which until now has also remained on the sidelines beyond its accompaniment work when the RFEF and LaLiga made the decision to play the whole day except Depor-Fuenlabrada, welcomes this consensus AFE initiative. , faced with a major problem, to seek an agreement that sport in general would appreciate.
Photos from as.com