The payment of the 1.5 million euro clause from the forward to Valencia is the highest operation of the Laso era. These are Madrid's 12 largest disbursements since 2010.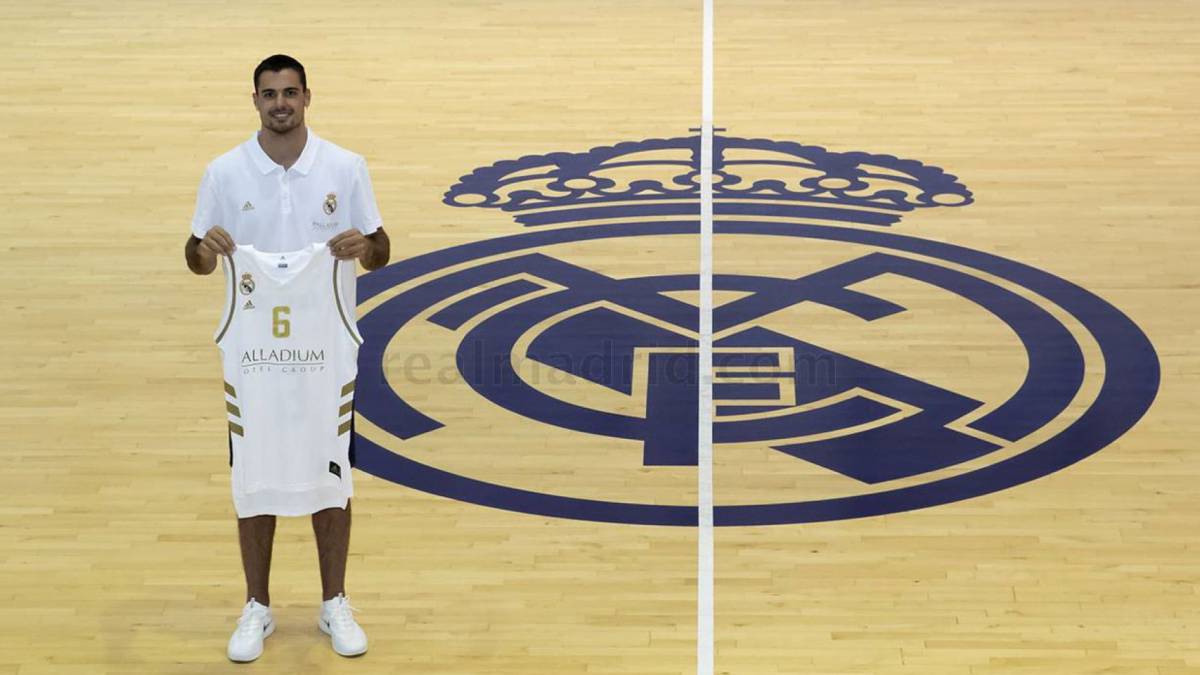 Real Madrid announced on July 21 the signing of Alberto Abalde, upon payment of the 1.5 million euro termination clause to Valencia Basket. Recruitment that the white club intends to amortize, along with the player's salary, in five years, until 2025. An economically significant operation, the highest in the Laso era, which also encompasses the current leadership of the section. Juan Carlos Sánchez, its director, took the reins in June 2010, just one year before the arrival of the technician from Vitoria. His entry meant the departure of Antonio Maceiras and, months later, that of Ettore Messina, who resigned as coach.
In that previous stage, Madrid had paid about 2.8 million euros in the summer of 2009 to recruit Pablo Prigioni and Sergi Vidal. And he had disbursed half a million by Novica Velickovic to the Partizán in a scarce market for valuable pieces. In January 2010, he had taken on Ante Tomic of KK Zagreb for a million .
Sánchez started with an economic readjustment and then the budget grew year after year, just like the contracts of the stars, but the money was invested more in renovations than in undertaking clauses, transfers and compensations for acquiring the rights of a player. In fact, the highest investment of this type, up to that of Abalde, had been that of Carlos Suárez in September 2010, with the manager just landed: almost 1.1 million (a fixed amount of 950,000 and the rest for sporting purposes). reached by the team) .
By many other players, including by Pablo Laso, compensatory amounts have been provided that did not exceed 100,000 euros. Separate case was that of Gustavo Ayón, just under 300,000 euros paid the center to buy back his rights to Barcelona before wearing white.
Now, in times of downward earnings and after the bump in the final phase of Valencia, Madrid has been pushed to face Operation Abalde to reactivate its workforce. And maybe I should repeat if Facundo Campazzo goes to the NBA. The clause of six million from the Argentine base, even if he paid it in installments, as Nikola Mirotic and Sergio Rodríguez already did (2.5 million each and two other Luka Doncic, in his case to tocateja), would give him room for maneuver. Let's see. At the moment, the record is held by Prigioni and behind him, Raúl López: 300 million pesetas (1.8 million euros) 20 years ago, when Florentino Pérez was inaugurating the presidency.
Prigioni cost 2.2 million in 2009
You have to go back to 2009 to find a better operation than Abalde's. Madrid signed Prigioni from Baskonia in exchange for Brad Oleson, for whom he had just paid 1.8 million euros to Fuenlabrada and never debuted as a target, and about 400,000 euros. In total, 2.2.
Photos from as.com