Granada and Valencia tied and remain with Europe within reach. Carlos opened the penalty score, Vallejo and Guedes overcame for the Valencian players and Fede Vico tied for a foul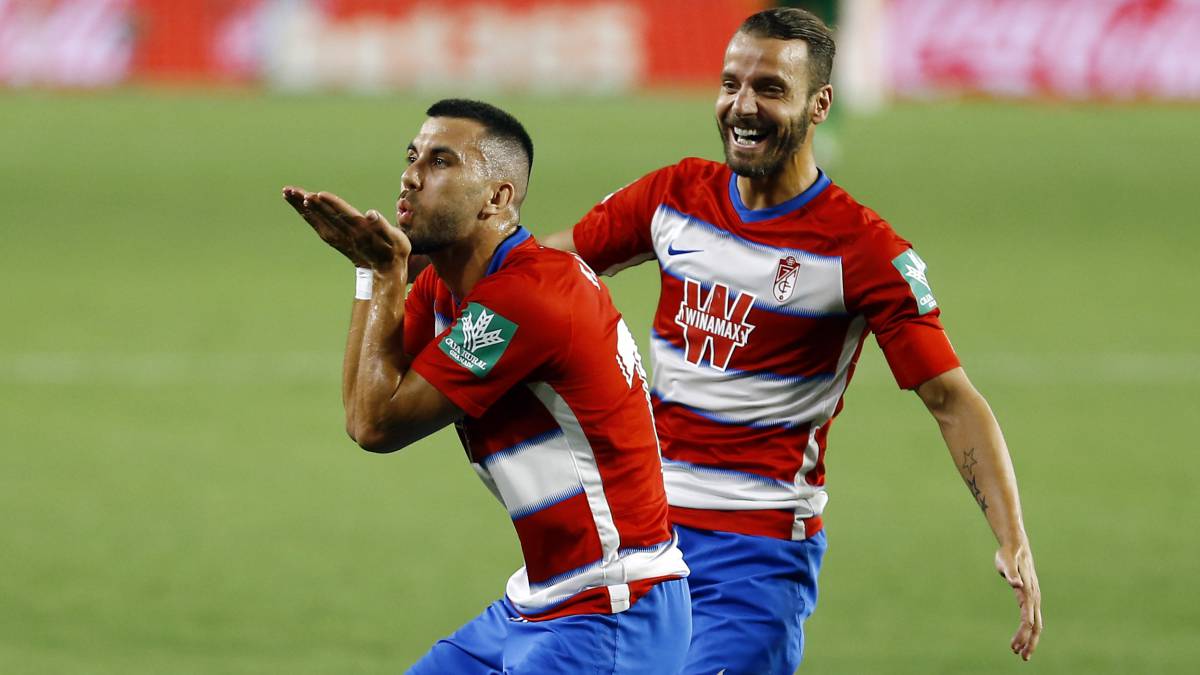 A draw that is of little value to Granada and Valencia. Europe is still close at hand, but both remain tied at points with 47. One point without prize.
Granada came out very plugged in. The Nasrids wanted to send and Machís had the first. But with the passage of minutes, the game thickened. Few arrivals in the areas, little football except for some Nasrid sparkle, because Valencia only played when they found Parejo. Cillessen had to appear after a great Neva cross that Carlos finished off with a goal that was not due to the great hand of the Dutchman. Soldier also had it after beating Mangala very well.
After the resumption, Granada took another step forward. Although the first was for Valencia in a Gameiro center that Rui touched and Germán had to clear. The Nasrids commanded and arrived with more and more danger. Duarte found the stick, although the ball had gone out before. And in 58 'the game was blown up. A great pass from Carlos to Machís that ended up clearing between Cillessen and Paulista, but the rejection fell in the area where Carlos appeared faster than anyone and was clearly knocked down by Coquelin. Penalty that the Sevillian transformed deceiving the Dutch goal. Valencia seemed touched, crestfallen. However, on the next play, Cheryshev made a wall with a Granada player and assisted Vallejo who did not miss. It started again, but Valencia believed it. Voro took Maxi and Guedes out and, in the 68th minute, a corner was caught by the Portuguese from outside the area and he beat a Rui who touched the ball, but not enough. Valencia had met two goals without football, Granda had to row against the current again. And he did. He pushed again and Soldier was able to tie it if it weren't for another Cillesssen stoppage. The Valencian had it again, but the ball went out narrowly. And, in the 86 ', a foul on the front was brought by Fede Vico taking advantage of the fact that Sobrino opened up on the barrier. A point that tastes little and leaves them both as they were.
Photos from as.com