A Mercedes for Lance Stroll
His father bought Racing Point, a former Force India, and has invested for the team to "develop" a car like the champion's. Today comes third.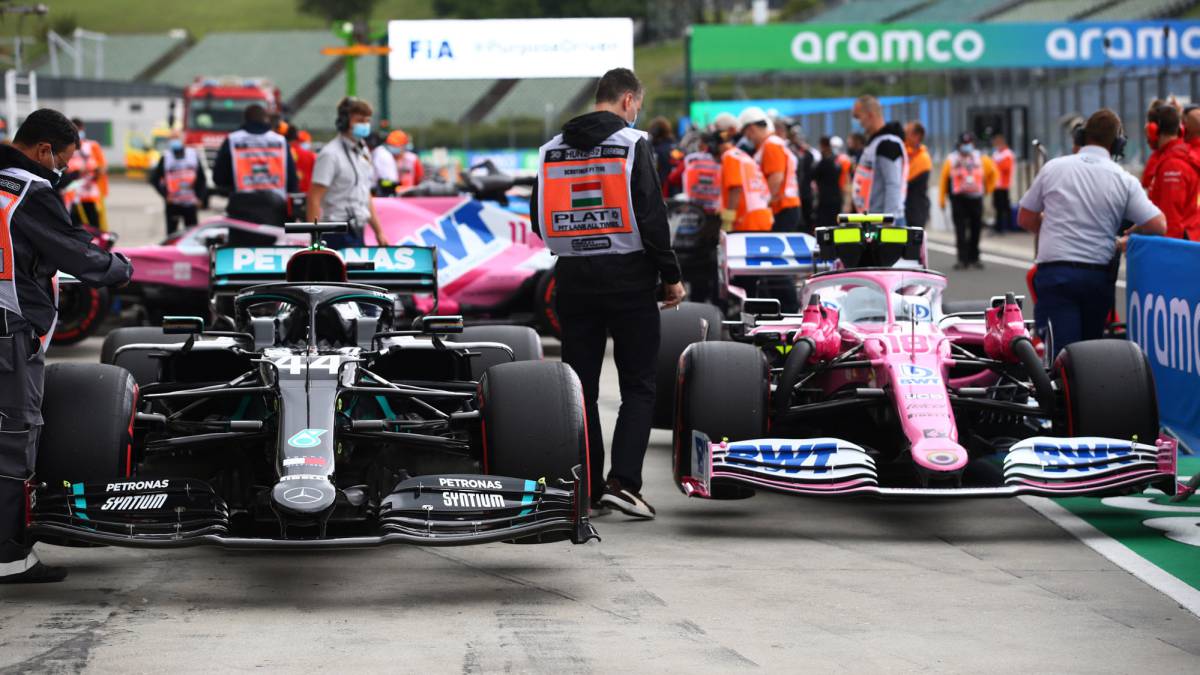 A year ago, Lance Stroll ranked second to last in the Hungaroring with a 1: 17.5. Yesterday he cut his time by more than three seconds and the Hungarian GP will start third, behind Lewis Hamilton and Valtteri Bottas. Whoever sees life in pink will agree with the Canadian's analysis: "I take my hat off to the team and the factory for designing this car. It has been a very long road." Although it is legitimate to ask why, if it is so easy to cut such a great disadvantage in a year, the rest of the teams on the grid do not do it.
The RP20 piloted by Lance is known as "the pink Mercedes," "last year's Mercedes," or "the car that looks a lot like another very fast car," depending on who asks. For Stroll it is simply the result of "enormous progress" and a car that makes him "smile when he is driving it, a new experience". It is the FIA who investigates whether Racing Point has exceeded, or not, by plagiarizing the designs of the Mercedes W10.
To explain who Stroll is, it must be pointed out that his father, Lawrence Stroll, is a fashion magnate in Canada. A father who, like everyone, wants the best for his son: took him to the Ferrari driver's academy, invested in Williams to get to F1, bought Force India in bankruptcy and revitalized it with investments to fight for a top-10. Next year it will be renamed Aston Martin because it is the shareholding of this famous automobile firm.
A podium and little else ... until now
Lance, 21, arrived at the Gran Circo with a few kilometers of experience paid to tocateja, and as an F3 champion. He took the podium in his first season, in Baku 2017, but has not stood out since then, especially one lap. "I drove a pretty bad car in my early years, that did not give me much confidence and I have suffered as a driver to overcome those limitations. Last year I also learned a lot about my strengths and weaknesses," he says.
Now, with Vettel stalking a steering wheel at Racing Point, there are those who argue that, for sporting reasons, Stroll Sr. must keep Checo Pérez before Lance and that, as a successful businessman, he is aware. A Vettel-Pérez couple would make Aston Martin a reference on the track, for sure, but after the disbursement assumed, to buy a team, to get a 2019 Mercedes bypassing any legality to see their son on the podium, or in Third on the grid, Lance Stroll can rest easy.
Photos from as.com