"Having 3 fewer riders, this victory tastes great"
Fernando Gaviria, winner of the second stage of the Vuelta a Burgos, declared at the end of it that "it was a nice sprint and luckily he was able to win."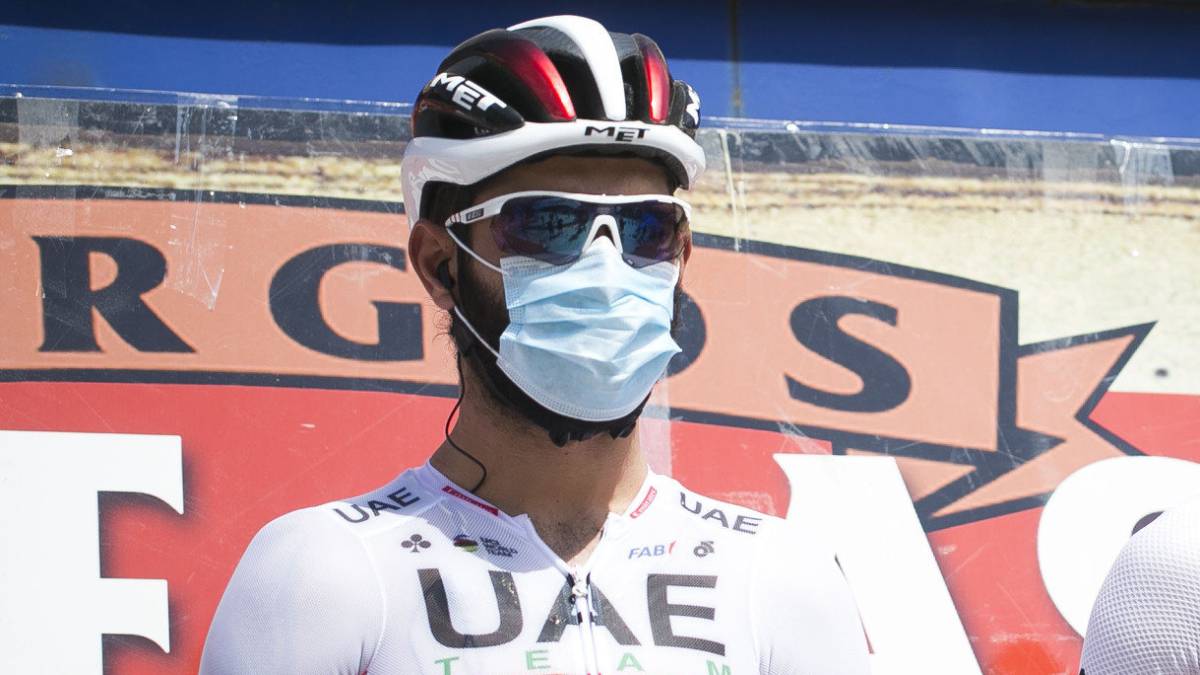 Fernando Gaviria, who passed the coronavirus, was not an easy month. "After a break and passing the virus, after being at home without knowing if he could run again this year ... This victory tastes great," said the Colombian. Nor has it been an easy day for his team, the UAE Team Emirates, which has been forced to withdraw three runners who were in contact with a coronavirus positive.
That is why, in the face of so much difficulty, the Colombian victory knows better than ever. "We couldn't control the leak because we had three fewer runners. Molano, one of my pitchers, wasn't there for the sprint either. I was lucky and I started at the right time. It was a nice sprint and luckily I was able to win," Gaviria said of the absence of his three teammates.
Despite being at a disadvantage in terms of the number of members of his team, Gaviria praised the work of all his teammates in the race. "It was a great team effort. The whole time they were watching me. Those of us at the hotel would surely want to be here helping as well. Today we had to be hidden, but it was a great victory," he said at the end of the second stage. .
It was not an easy arrival, in which a lot of tension was noticed and there was even a fall. "There was a lot of nervousness at the finish. There are quite a few runners who finish their contract this year and they have to show themselves, they want to do their best to find a good contract, that's why so many nerves," Gaviria clarified.
Precisely, Gaviria spoke about the novelties in the strict protocol of the race. "The way of competing is the same, it changes more in the hotel, in our relationship with the press, with the public ... Sometimes we go to give an interview and we don't realize that we don't wear the mask, or we want to give Shake hands with someone and we forget that we cannot. We have to learn these routines, "stressed the Colombian. On the third day, today's winner made the team's strategy clear. "Tomorrow we have Aru and De la Cruz who are going strong on the climb. I have a vacation tomorrow," he blurted out laughing.
Photos from as.com