Zero infections and only one visit to the hospital in the final phase
The healthcare bubble that the ACB in Valencia has organized has met expectations and FIBA is already thinking of copying some criteria.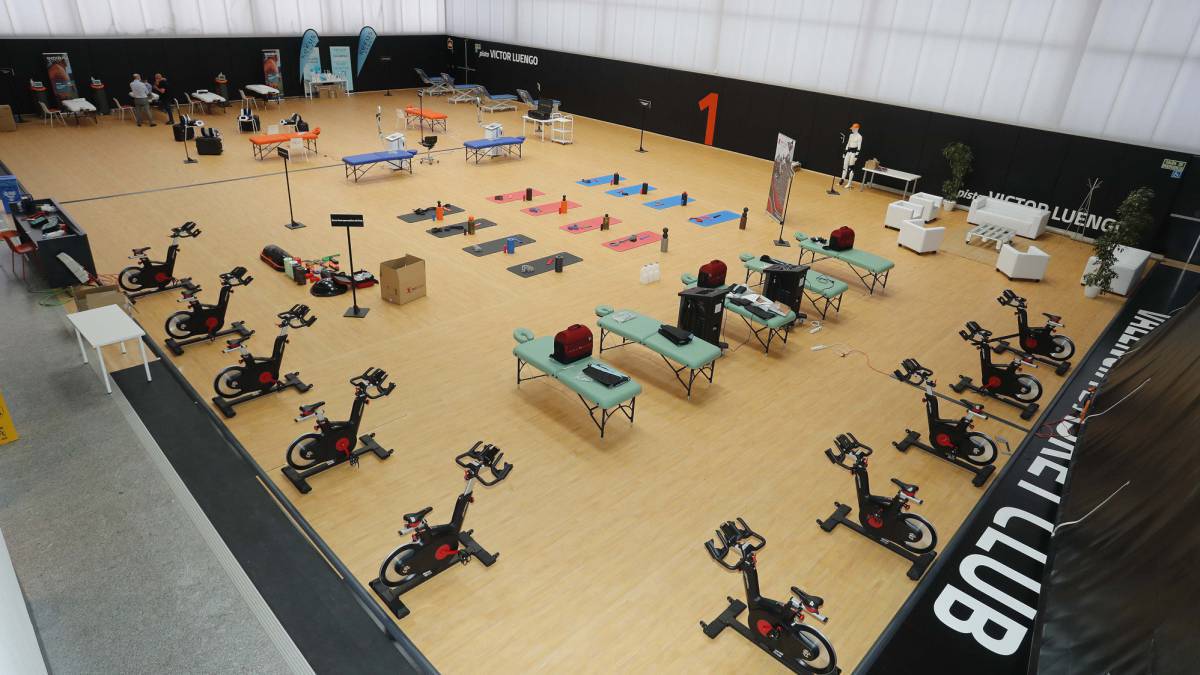 In the absence of just two days of competition and with eight of the 12 teams already back at home, it is time to take stock of the organization of this final phase. And as regards the health field, the main asset of Valencia to celebrate the competition, the note for the moment is outstanding. The two challenges facing the organization were minimizing COVID-19 infections and avoiding unnecessary trips to hospitals with the advanced medical center built in L'Alqueria for the occasion. And the numbers do not deceive: zero infections and only one visit to the hospital (due to colic of a member of Gran Canaria) .
"The balance is very positive. We had two foci of concern: one was the transmission of the disease and the other was the appearance of injuries. And both ways, the tournament is evolving in a very positive way. Regarding the transmission of the disease, the protocols that we elaborated have paid off. They have been very effective and have given security to all participants, "says Dr. Ignacio Muñoz, chief medical officer of Valencia Basket and coordinator of the medical center.
Of all the departments in the advanced medical center, the MRI unit and recovery room have been the most successful: "The recovery room is being used extensively, it has been very successful. This room is contributing to fewer injuries. And then, many resonances have been done because there have been muscle injuries, many of them in players who had been touched before. They have found it so easy to be able to do them here that they have also taken advantage of, "says the Valencian doctor. "The rest of the services have fulfilled their function. It was about making the minimum number of trips to hospitals and only one has been done ", he adds.
The success has been such that FIBA will copy some ideas from this final phase in its tournaments. "I know that there has been a lot of interest and they have looked favorably on the protocols that we have had here. FIBA is thinking of copying some of the criteria that have been taken here, "concludes Dr. Muñoz.
Photos from as.com