Who was Samson, the player who had the precocious record in LaLiga?
On December 31, 39, he debuted at 15 years and 255 days, 36 more than Luka Romero, who this Wednesday broke the record when leaving at Real Madrid-Mallorca.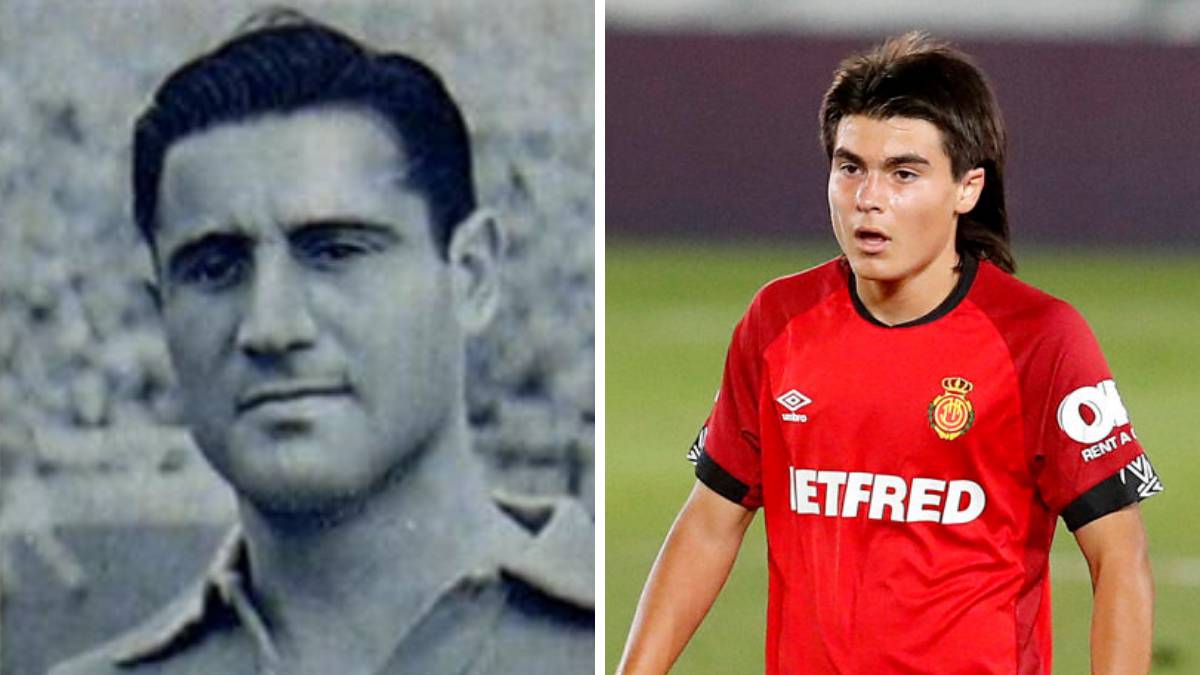 Minute 83 of the game and the fourth referee raises the poster. Vicente Moreno has ordered the change and Melero López gives the go-ahead. In red, Iddrisu Baba's 12, in green, Luka Romero's 41. The cadet, aged 15 years and 219 days, broke the precocious record of Spanish football that he set in 39-40 Francisco Bao Rodríguez 'Sansón' as the youngest rookie in the First Division.
Hispanic Romero, born in Durango in 2004 and with an Argentine and Mexican passport, with his half-mane, his colored boots and a more technical game, has little to do with Vigo's Samson, with his cotton shirt and embroidered coat, hair short with a stripe to the right and a portentous physique that earned him the nickname of this well-known biblical character. History has joined their names for more reasons than it seems. It's time to answer. Who was Samson?
Francisco Bao Rodríguez (April 20, 1924 - February 13, 2012) was born in Lavadores, Vigo, now a neighborhood, formerly a municipality, nicknamed 'Little Russia' by the force that the workers' movement had there and the active militancy of its residents in parties and unions. A neighborhood mostly occupied by cannery and shipyard workers. That effort that Bao saw so closely ended up transferring him to soccer. As the local press reports well, Celta found him playing for Vigués and dressed him in light blue. "I still think they took me to Celta because of my physical strength. I was in for a big surprise," recognized Fernando Gallego years ago at the Vigo Lighthouse.
His debut came in 39/40, another campaign that like this 19/20 was a restart, although for different reasons. The Spanish Civil War had come to an end on April 1, 1939, Francisco Franco established his dictatorship and in December, it was decided that the league would return. Thus, on the fourth day, in the middle of the winter of 39 and a few days after the start of the 40, 'Samson' traveled to Seville and jumped onto the Nervión lawn covered in light blue, becoming the youngest rookie in Primera at just 15 years old and 255 days. As in the case of Luka Romero with him, there was also someone before Bao. It was Pedro Irsastorza, who in 33-34, played in the First Division with the Real Sociedad shirt with 33 more days than Samson.
That December day was historic for the League, for Samson and for Celta, who with him on the field won 1-4 in Nervión against Sevilla, achieving the first victory for the Vigo players in the highest category of Spanish football.
Later and according to Bao himself, Celta, who gave him the alternative so young, rejected him because of his age and tried his luck away from home playing at the Cultural Leonesa, Sporting de Gijón and Oviedo until 1950. More indeed, the club Olívico gave him the opportunity to return home and until 55 he became the wild card of the squad, playing in almost any position.
La 55-56, a Samson recently entered his thirties decided to hang his boots in Jerez. The Galician, who confessed at the Faro de Vigo not to enjoy modern soccer so much, died in 2012 and did not see how Luka Romero, with the 41 on the back of a shirt full of advertising, broke a record achieved in mud soccer , rougher and amateur. Both are already history of Spanish football.
Photos from as.com