Nico, seldom listed among the best drivers of his generation, beat Hamilton in his prime. And Keke, an F1 history, won a World Cup with a single victory.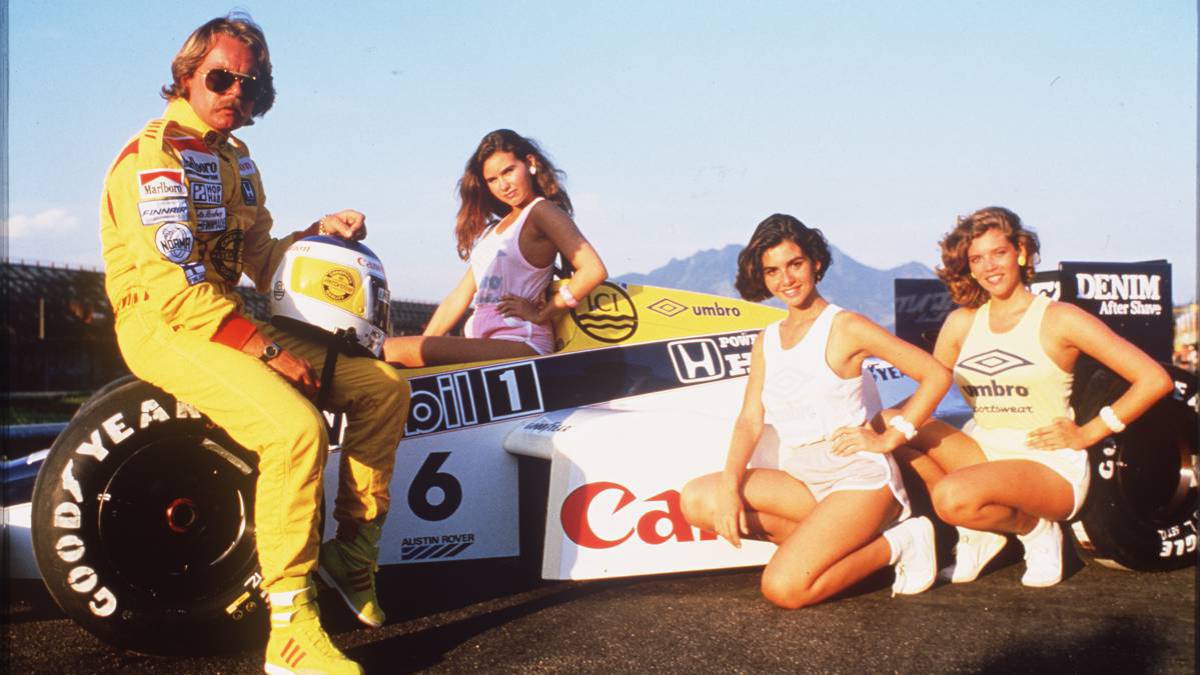 Nico Rosberg thought that after winning a Formula 1 World Cup he would want another one, but when he did, he realized that what he most wanted was to go home. The last driver to stand up to Lewis Hamilton, the only one who has beaten the great star of modern motorsport in his prime, barely held the title of champion for a few days, which elapsed between the 2016 Abu Dhabi GP and his announcement retreat in Paris, before the FIA gala. The psychological war in Mercedes' garage led the German ahead after beating his teammate, by five points, with a pyrrhic defense in the final sprint of the campaign.
It was enough for him to finish second in the last four grand prizes and it was what he did, although all of them were won by Hamilton. It contained the most aggressive Verstappen under the flood of Brazil and on the night of Yas Marina and precisely on this circuit he left his last great overtaking, on the limit, jumping the sparks in front of Mad Max. Rosberg cemented the title on two winning streaks: the first four races of the course (Australia, Bahrain, China and Russia) and the three following the summer break (Belgium, Italy and Singapore). From the other point of view, he took advantage of the initial oversight of his garage neighbor, who did not have time to turn the situation around even winning one more race than Nico.
Hamilton and Rosberg, childhood friends on wheels, had conflicting origins. The British, self-proclaimed "first world champion of the working class" (ignoring too many who preceded him), against the son of Keke Rosberg, raised between Monaco and Ibiza. Among the great pilots of contemporary Formula 1, since the reign of Schumacher, international criticism usually highlights Hamilton, Vettel, Alonso or Raikkonen and tends to forget Nico Rosberg, who in his early Williams years was recognized with teases the paddock as 'Britney Spears'. However, the figures and the entity of the defeated may well place the youngest of the Rosbergs among the greats or even compare him, face to face, with his father. An interwar champion versus a survivor, a guy who shone during the most dangerous stage of being an F1 driver. Nico or Keke? Who is the good Rosberg?
Keijo Erik Rosberg, known as Keke, born Sweden but to Finnish parents, arrived relatively late in Formula 1. He excelled in Formula 2 or Formula Pacific, but did not debut in the Grand Circus until he was 29 years old. The turning point was his victory with Theodore Racing at the BRDC Trophy, a prestigious F1 race that did not score for the championship and was held at Silverstone. Thereafter, his name sounded strong in the paddock, although he wandered through humble teams such as ATS, Wolf or Fittipaldi until Williams' call came in 1982.
He inherited the car of the reigning champion, Alan Jones, and became strong in an atypical season because no driver won more than two races and overall reliability was conspicuous by his absence. Keke Rosberg was proclaimed world champion with a single victory (in Switzerland), and five other podiums, in sixteen events, better overall results than those who succeeded him in the classification, Pironi (Ferrari) and Watson (McLaren). Rosberg Sr. competed three more seasons for Williams, then Honda-powered, and won four other races (Monaco, Dallas, Detroit, and Adelaide). He retired in 1986 after a last season in McLaren as Alain Prost's teammate, who won that World Cup.
He extended his professional career in the Resistance and the DTM, where he competed for four courses, and from then on established himself as the owner of the Rosberg team in the German championship, which still survives as an Audi squad, and manager of the Finnish drivers Mika Hakkinen and JJ Lehto. Later he guided the steps of his son, but with caution, as he recognized in a recent interview: "You can never plan that a child will come to F1, you need so much luck. When the child is in a kart, not everything will depend of talent. I advised him as a father, but it was time to move away and I knew how to identify him. That was my greatest success, neither too soon nor too late. " He is now 71 years old.
Nico Rosberg, who turns 35 on June 27, was born just five days after his father won the 1985 United States GP. With dual Finnish and German nationality, he lived in Monaco and trained in French and Italian karting. He entered BMW's orbit and that progressively brought him closer to Williams. After winning GP2, the prelude to Formula 1, in 2005, Keke's son debuted in Formula 1 with the team that made his father champion. There he spent four seasons without material to stand out, although he achieved two podiums in 2008. In 2010 he signed for the new Mercedes team, which launched a team from Brackley with German DNA, as his partner was Michael Schumacher, who was suspending his retirement for go back to racing. Nico often recalls that if he had not beaten the Kaiser in the next three seasons, his time at the Grand Circus would have been short-lived.
The silver arrows took off, albeit slowly, and at the 2012 China GP Rosberg achieved his first victory. Two more arrived in 2013, very prestigious (Monaco and Great Britain) and already with Lewis Hamilton as a partner. Starting in 2014, with F1 plunging into its novel hybrid era, Nico found a superlative and winning car, and his record grew exponentially with two world runners-up that preceded his crown in 2016. Until he said goodbye to one day to the next, consumed by the pressure to win Hamilton, to dedicate more time to his family and launch his role as businessman, commentator, Youtuber and influencer.
Although they share a surname and titles, the statistics are incomparable. Because Keke Rosberg won five grand prizes throughout his career and Nico had 23 wins, making him one of the fifteen most wins drivers of all time. The same happens in podiums (17 vs. 57), pole positions (5 vs. 30) or even great prizes contested (114 vs. 206). Who is the better of the two? He asked both Martin Brundle, former driver and regular Sky commentator. Nico said: "I have never seen it that way, I have seen many of his videos driving at that time and I am an F1 fan of the past, now it is different." And Keke: "It is very difficult to compare, we went to the circuit with eight people and they arrive with 70. That did not exist before." They don't get wet. The benefit of the doubt will have to be granted.
It is not usual for the son of a world champion to reach Formula 1, but neither is it a surprise. Motorsports can be a hereditary sport, passion on wheels is transmitted from generation to generation and, why fool yourself, the descendants of a winner have access to tools to start competition with good means. That does not guarantee reaching the elite, not even a professional career, although there are many surnames that are repeated in the Great Circus. In addition to the Rosbergs, there is only one other saga of champions, the Hill: Graham won two World Cups in the 1960s (and the Triple Crown) and Damon achieved the title in 1996 with a record of 22 victories, numbers similar to those of Nico.
Gilles Villeneuve passed away in the 1982 Belgian GP without titles, although considered one of the best ever drivers. Her son Jacques won the 1997 World Cup against Michael Schumacher, although his career was uneven thereafter. Nelson Piquet, three-time world champion, attended Nelsinho's fleeting passage through F1 as Fernando Alonso's teammate at Renault. Although the Brazilian will be remembered more for the famous Singaporegate, a few years later he was proclaimed the first Formula E champion. Michael Andretti, who now manages a team in the IndyCar, was a companion of Ayrton Senna in McLaren and succeeded his father, 1978 champion Mario Andretti. And there were more cases: Brabham, Nakajima, Fittipaldi ... until reaching the most striking of the recent ones, Jos and Max Verstappen.
Photos from as.com